Liverpool defender Lucas Leiva has addressed regular criticism sent his way after poor results, admitting it is simply "the nature of human beings."
Lucas is in his 10th season with the Reds, after joining from Brazilian side Gremio in 2007, making him the club's current longest-serving player.
During that time, Liverpool have not enjoyed much success on the field, with only one trophy to show for Lucas' decade on Merseyside: the League Cup in 2012.
The 30-year-old has outlasted four managers at Anfield, in Rafa Benitez, Roy Hodgson, Kenny Dalglish and Brendan Rodgers, and as such has experienced considerable high and lows.
And when results aren't going the Reds' way, the blame is often passed onto Lucas—whether deserved or not—which the veteran discussed in an exclusive interview with The Anfield Wrap this week.
"The fans are full of passion and you have to understand. You don't have to agree and sometimes I don't agree, and I have no problem to say that," he said.
"One thing I've learnt, when things don't go your way, you have a bad game or the team are on a bad run, it will always be two or three players people will blame, that's the nature of human beings.
"For a few years, and sometimes I still feel that when I'm involved and we lose a game I know that people will blame me."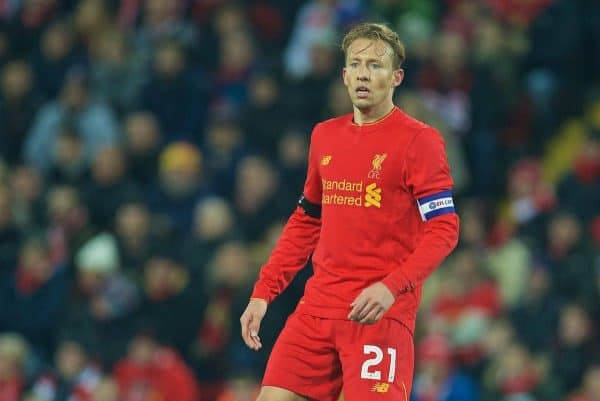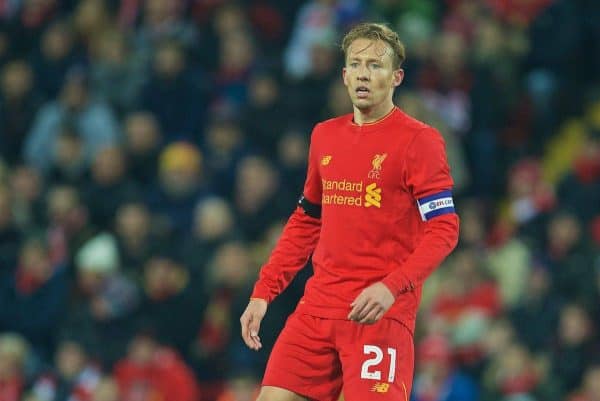 Lucas has responded to his detractors on social media on a number of occasions in recent years, but it's also from the stands that the players are besieged with criticism, as he continued.
"You do hear it, of course you do. You can't only hear it when it's good. You feel it when it's bad," he added.
"I don't know if it affects [the players] but it doesn't help at all.
'Thinking as a player, you have to say 'you should support (for) 90 minutes'.
"But as a fan—maybe when I'm watching a game as well, as a fan—it's really hard to be positive and not say 'you're shit'!
"We have many games to show that [positivity helps]. Dortmund game. Istanbul, I wasn't there but [it was the same]. Inter Milan. Real Madrid, 4-0. The derbies every year.
"So when it's really good, even if the team is not in the best moment, it's really hard to beat Liverpool."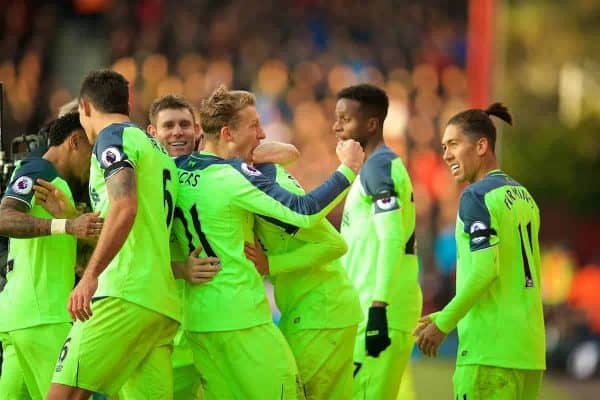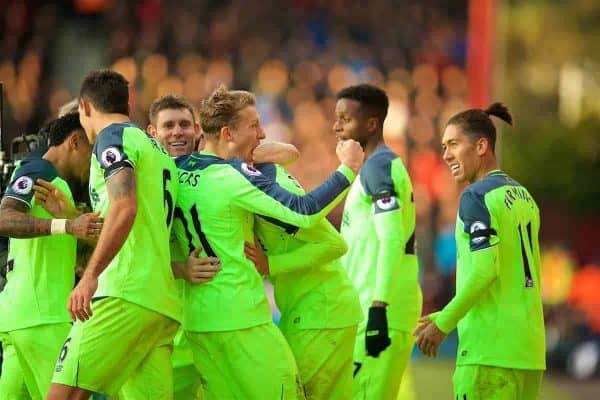 Ultimately, though, Lucas concluded that he was pleased with his place in the club's history, believing he has earned "respect" over the past 10 years.
"I do feel appreciated, of course. The word I always wanted to have from my time at Liverpool is respect," he explained.
"I think I've got that. I think people respect me, they have different opinions, I have no problem with that, but they respect me."
It is unclear whether Lucas has mere months left on his current contract or a further year, but it seems that his career on Merseyside may be coming to an end sooner rather than later.
And while he has endured an up-and-down relationship with supporters over the years, his passion and loyalty cannot be overlooked.
* The full interview with Lucas is available to The Anfield Wrap subscribers here.