The media criticised Liverpool's lack of heart for the fight and discussed the need for a major squad overhaul this summer after the dire 3-1 loss to Leicester.
The long-awaited return to action wasn't meant to go like that.
A brace from Jamie Vardy and a Danny Drinkwater strike proved enough to render Philippe Coutinho's reply pointless and condemn the Reds to yet another defeat against struggling opponents.
A 16-day break was supposed to revitalise Jurgen Klopp's side, but the extended respite without match action worked the opposite way as Liverpool looked like a team who had forgotten how to play.
Klopp's men lacked any energy, intensity, purpose and spark in their play and paid the price by slumping to a dreadful fourth league loss to a side starting the day in the relegation zone.
Klopp was rightly furious with the display as his team failed to build on an excellent win over Tottenham, and a huge improvement will be needed – and, frustratingly, will probably arrive – for a crucial game with Arsenal.
Here's how the media assessed a dreadful night for the Reds.
Reporters assessed where the battle was won and – in Liverpool's case – lost at the King Power Stadium, and the implications of the result on to the top-four hopes of Klopp's side.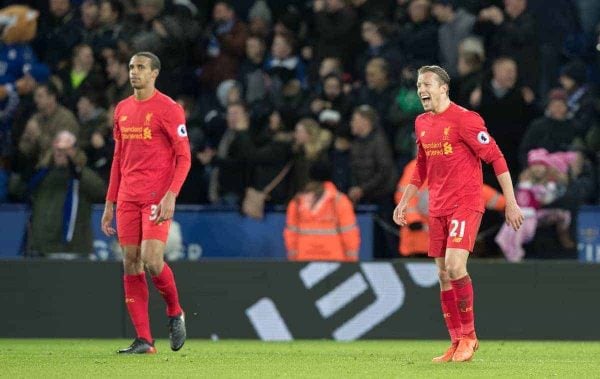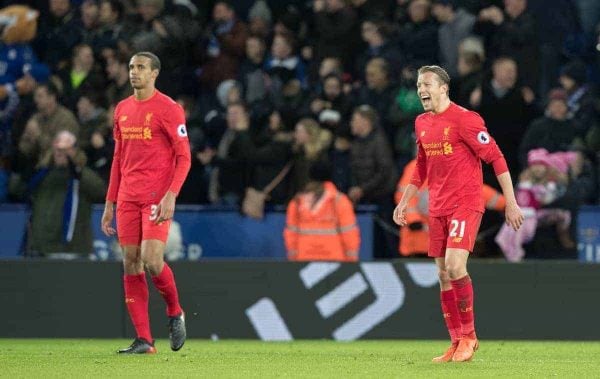 The Independent's Simon Hart felt the Reds' were "overrun" in midfield and paid the price for a high defensive line:
What it does for Liverpool is another story on a dreadful night for the Merseysiders, who were overrun in midfield and horribly uncertain in defence where Leicester preyed on their high line.
The Mail's Martin Samuel thought Leicester beat Liverpool at their own pressing game, just like last season:
As in this fixture last year, Leicester were simply better at Liverpool's greatest strength. The ferocious effort Jurgen Klopp has sought in his own men for 18 months, pales beside what Leicester put in on a good day.

[…]

Liverpool could not handle them, could not cope with the absence of time, the speed with which everything had to be done.
The Liverpool Echo's Neil Jones criticised the Reds' inability to carry out basics of defending:
Liverpool's defending of the long ball is suspect at the best of times. Here it was embarrassing.

[…]

The errors were basic, and there were so many of them. Giving the ball away, allowing balls to bounce, leaving the slowest player on the pitch isolated against the quickest. More than once.
Echo colleague James Pearce felt Klopp's men simply "got bullied":
Make no mistake, Liverpool got bullied. They got outfought and outworked as they lost battles all across the field.

Reflecting on the impact of the result, Jones feels the Reds surrendered control in the top-four race:
They've lost control of the race, right when they needed it most.

Their top four rivals, without exception, are playing better, looking sharper, picking up points. Liverpool are sleepwalking, the exception with them is when they play well. The slip-ups are becoming the norm.
Meanwhile, the Mirror's John Cross believes Liverpool's are buckling under the expectation built up from the performances produced in the electric first-half of the season:
Maybe it is partly Klopp's fault because they were so good in the first-half of the season that it gave Liverpool false hope and expectation.
Reporters criticised Liverpool for failing to compete in a game they were very much second best from the first whistle, leading to further questions being asked of the Reds' attitude and Klopp's tactics in such games.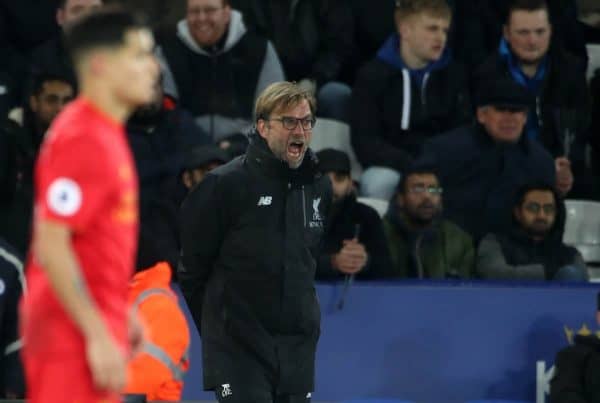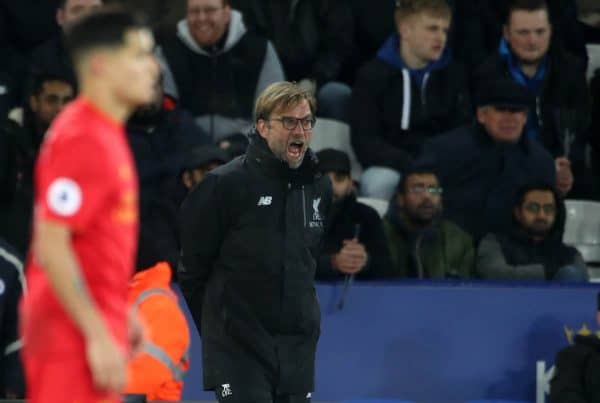 First of all, Tony Barrett, writing for JOE.co.uk, bemoaned the lack of leadership in the Reds' side:
All over the park, Liverpool were performing as a team lacking leaders is prone too. Klopp claimed recently that it isn't as straightforward as recruiting leaders from outside, an argument which Zlatan Ibrahimovic clearly does not subscribe to, which means he needs ones to emerge from within the squad that he has. As yet, there is scant evidence that this is about to happen.
Melissa Reddy, for Goal.com, echoed that, attributing Liverpool's struggles to the key absence of Jordan Henderson:
As already evidenced this season, most especially in the 2-2 draw at Sunderland, the visitors fail to assert themselves in their skipper's absence given his excellence in directing their attacks, and organising the blocks against counters.
Meanwhile, Pearce feels Klopp needs a new plan for games against struggling opponents:
The players let Klopp down but he also has to have a look in the mirror because the game plan for these type of matches just isn't working.
ESPN's Steven Kelly criticised Klopp for failing to get the Reds "into the right frame of mind":
If Klopp's job was to get players into the right frame of mind, he failed dismally. Perhaps there isn't a manager alive who could fix this, but after all his complaints about winter breaks Monday's defeat was hugely embarrassing after 16 days' rest.
Meanwhile, the Guardian's Stuart James felt the 16-day break proved counter-productive, as the Reds lost momentum and were well off the pace:
Jürgen Klopp's team were blown away as soon as Leicester started and on this evidence, that 16-day break without a game did them more harm than good.
The dire collective display prompted certain reporters to turn the focus back onto Liverpool's lack of depth and transfer activity, with some feeling an overhaul is needed this summer.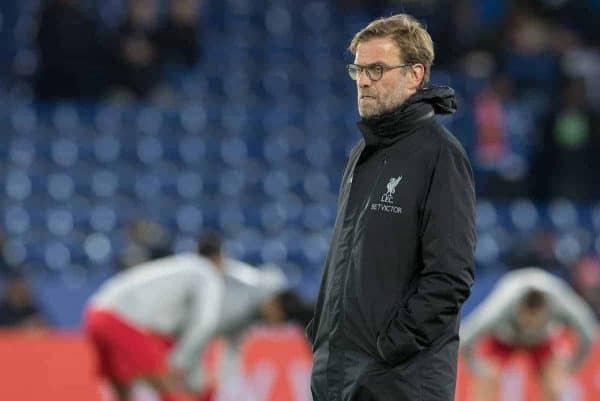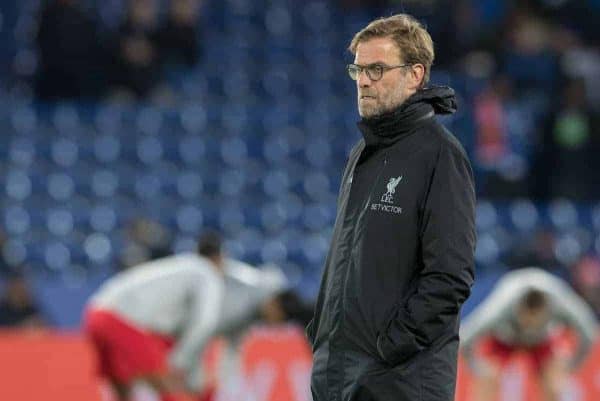 Barrett believes Liverpool have over-performed this season given the limited squad, and feels Klopp didn't do enough in his first summer transfer window:
Like Leicester last season but not to the same extent, Liverpool have been over-performing with the squad at their manager's disposal and the weaknesses in it are being increasingly exposed.

What they did in the transfer market last summer they did well, Sadio Mane, Joel Matip and Georginio Wijnaldum have all impressed, but they did nowhere near enough.
Reddy believes certain Reds need to be worried for their Anfield futures as the extent of Klopp's transfer plans could hinge on whether Champions League football is secured:
But that they are so charitable against struggling sides could see their business in the off-season affected, with premier players not quite inclined to move without a diet of Champions League football.

There should be a few within Klopp's squad nervous that they may no longer be at Anfield in the new campaign.
Pearce felt it was another night that proved how costly Liverpool's lack of January transfer activity was:
This was a night that also brought into sharp focus the lack of depth in Klopp's squad and the folly of not strengthening during the January window.

Over the course of the evening Liverpool had two midfielders playing at centre-back and another one at left-back. Square pegs in round holes.
Kelly pulled no punches in his assessment that a complete overhaul of the squad is needed:
This collection of players is wasting everybody's time now and the manager needs to instigate an overhaul because there are people there he cannot depend on.
While it was a thoroughly miserable team performance from Liverpool, reporters gave thoughts on who in particular failed to impress, with Lucas Leiva predictably coming in for some stick.
Kelly felt the Brazilian was ruthlessly exposed:
Expecting him to deal with Vardy's pace was laughable. The fact he started at all shines a spotlight on Liverpool's squad depth and fitness. Will always try his hardest but was ruthlessly exposed by the home side.
James felt Lucas was almost out of his depth:
It was a chastening night for them, in particular Lucas Leiva, who was asked to deputise for the injured Dejan Lovren at centre-half and never gave the impression that he was up to the job.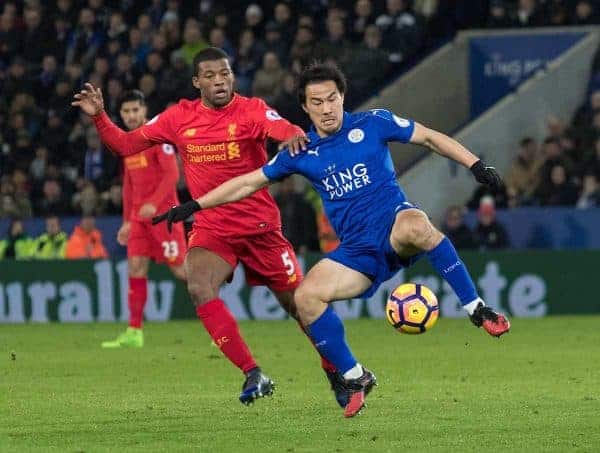 Kelly criticised an anonymous showing from Georginio Wijnaldum:
As woeful here as he was spectacular against Spurs in his previous outing, he was unwilling or unable to match the home team's work-rate. Dreadful pass led to Leicester's opener and it went rapidly downhill from there.
Meanwhile, Jones believes the Reds' problems go way beyond below-par individual displays:
Scapegoating is one thing – there were plenty putting their hands up to be picked on this week – but this is happening too regularly to be down to any one individual. Liverpool's problems run deeper than a Lucas Leiva, an Emre Can or Jordan Henderson's bruised foot.