As Liverpool prepare for Monday's Premier League clash with managerless Leicester City, the two sides find themselves in very different situations to this time 12 months ago.
Cast your mind back to February last year, when the Reds visited a Leicester side increasingly looking like they go on to achieve the most incredible title win in English football history.
Despite the Foxes' fantastic form, Liverpool were still buzzing after beating Norwich City 5-4 in dramatic style, as well as reaching the League Cup final against Man City.
That midweek meeting proved to be a miserable evening for Jurgen Klopp's side, however, as their top-four hopes went up in smoke and they ended the night eighth in the table.
An in-form Jamie Vardy scored twice, one of which was a genuine Goal of the Season contender, and Liverpool were left ruing yet another flat performance.
January had been non-stop for the Merseysiders, with nine matches across three different competitions, and their fresher opponents made them pay at the King Power Stadium.
One year on, and the two meet again in the Midlands, only this time the shoe is very much on the foot.
Reds Refreshed, Foxes Flagging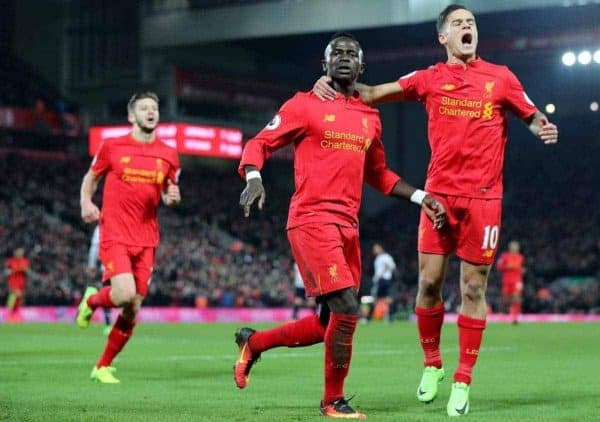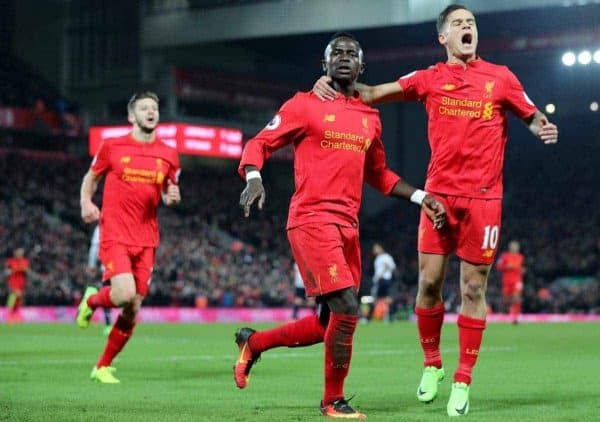 Liverpool will have had a 16-day break by the time Monday's Premier League clash gets underway, which has been a real slog to get through for Reds supporters.
In the long-term, though, this spell away from the pitch is going to work wonders for Klopp and his squad, and they have no excuse not to look fitter than they have in months.
Their mini break to La Manga will have kept fitness levels high, but a lack of matches will have eased both the physical and mental strain on legs and minds, respectively.
The Reds have almost everyone fit and raring to go, and the performance against Tottenham in their last outing was a welcome shot in the arm.
It was a display that has hopefully consigned a disastrous January to history and allowed the team to only look forward from this point on.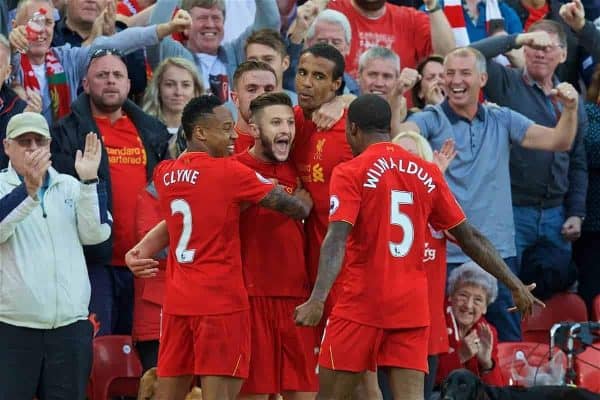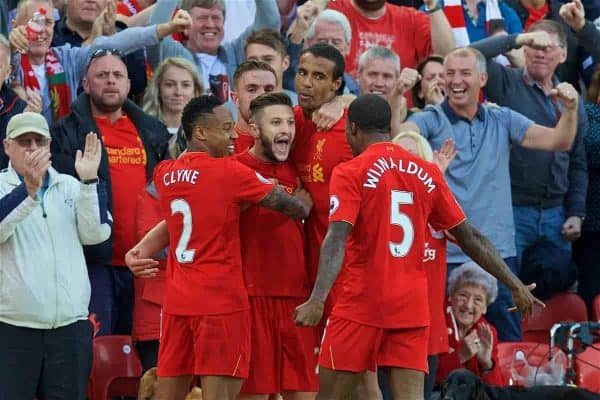 The thought of Adam Lallana, Sadio Mane, Philippe Coutinho and Roberto Firmino all primed and ready, as they were around September and October, is an exciting one, with the rest of the side all but picking itself, too.
On the flip side, Leicester find themselves far less relaxed and worry-free than they were at this stage last season, especially after Thursday's shock sacking of Claudio Ranieri.
Key players are underperforming alarmingly – Wes Morgan appears to have returned to being a pub player, while Riyad Mahrez is playing with Dimitri Payet levels of commitment – and they are no longer enjoying such a pleasant rest between games.
The Foxes have already played 12 times in 2017, with cup replays and the Champions League making for a relentless schedule. Football is more tiring when you're not winning – and they're yet to win in the league since the turn of the year.
They have looked every bit as leggy as Liverpool did when they were dispatched of by Vardy last season, and the Reds should have a big advantage on Monday.
Confidence Also Key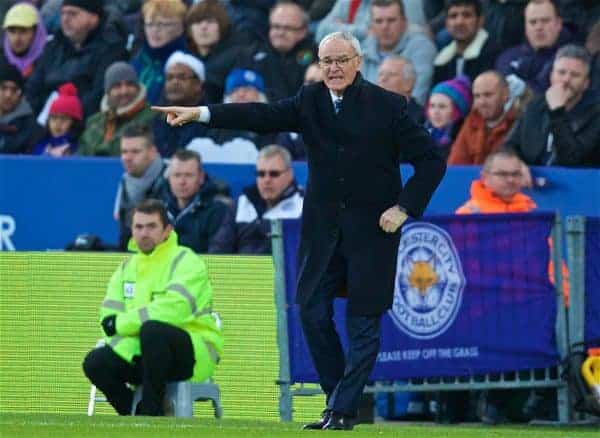 There is arguably no more pivotal thing in football than confidence.
Whether it be a team or certain individuals, a surge in belief or a total lack of it can make you look a completely different force from one spell to the next.
Leicester are running on empty in that department right now, and you sometimes have to pinch yourself that this is the same set of players, give or take a few new faces, that lifted the Premier League trophy last May.
Every single one of their players produced career-high performances on a weekly basis in 2015/16, and there was such confidence running through their veins that dropping points was an afterthought.
They got on a roll, as Chelsea have this season or as Liverpool did in 2013/14, and never looked back.
Now, they are still looking for their first league goal of the year, and too many players look lost and ineffective. Quite what effect Ranieri's exit will have remains to be seen, but supporters could easily start venting their anger if the team doesn't improve under a new boss.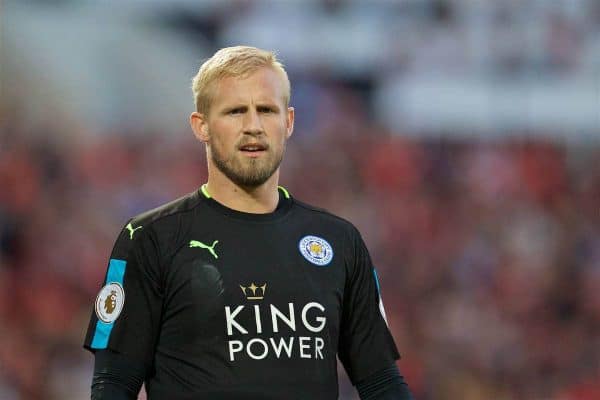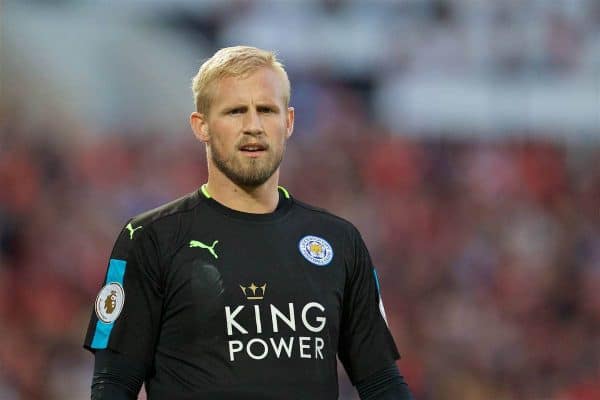 It would be very wrong to suggest the Reds are coming into this game brimming with self-esteem of their own, but they are certainly in a better place than Leicester.
January undeniably knocked a huge amount of stuffing out of them, but that Spurs result alone has lifted everyone associated with the club.
It is only one game, but the manner of that performance over one of the country's top sides gave you that calming feeling that everything is going to be alright after all.
It is understandable that there are some still doubting this side's ability to put together a consistent run of form, but they are well-equipped to now.
With spirits high after a successful trip to Spain, and star performers back, they resemble the sprightly pre-Christmas Liverpool, rather than the one playing twice a week and winning once in 10 attempts after the festive period.
Must-Win Game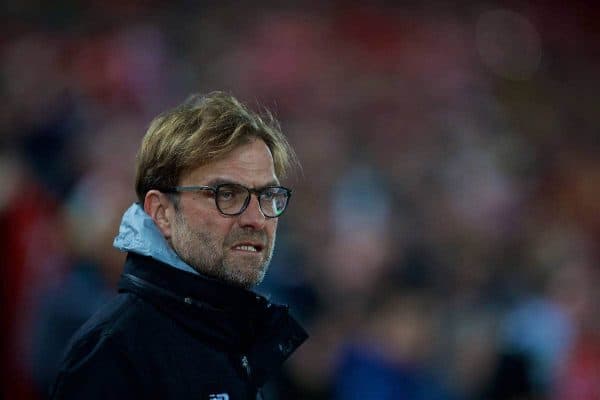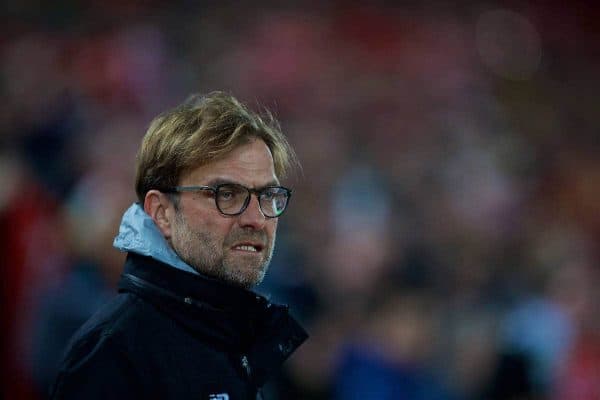 Several losses have left us feeling horribly flat this season, but dropped points on Monday, particularly a defeat, would signal the lowest point of the campaign.
Forget Burnley, Bournemouth, Swansea City, Southampton, Wolves or Hull City – this would be the worst.
Liverpool are up against quite possibly the Premier League's most out-of-form, despondent side, regardless of their respectable 2-1 defeat to Sevilla on Wednesday, and they are very much there for the taking.
Any momentum that has been built by defeating Spurs so comfortably would evaporate before our very eyes, and it would be tough for both supporters and players to recover from it.
So much has been said about Klopp's men's failure to win away to struggling sides, but this is a wonderful opportunity to silence the doubters and ensure a top-four finish remains likely.
Liverpool will have more legs, more confidence and more quality than the floundering champions – failing to win is not worth thinking about.