Tottenham boss Mauricio Pochettino says he expects a tough game at Anfield on Saturday and has defended Jurgen Klopp amidst Liverpool's bad run of form in 2017.
"For me it is one of the best squads not only in England but in Europe," praised Pochettino of Liverpool.
The Reds are without a league win in 2017 and have won just once in 10 games in all competitions, but Pochettino insists every team has a similarly tricky run each season.
"We had the same problem in November, when we played for Champions League," he pointed out. "After Man City [on 2 October] it was seven, eight games without victory. "
Spurs went seven games without a win, and one win in 10 games in all competitions – the same as Liverpool's current run.
"Always, during 10 months, during a whole season, every club will have up and downs," said Pochettino. "For us we're the same."
The former Southampton boss said he still sees Liverpool as being motivated. "For me, the most important is that they have a very good team, they are very motivated.
"Liverpool and Tottenham have a clear idea how we want to play, maybe we are similar but not the same, in principle.
"I respect Liverpool a lot and the way that they play, we need to be clever, like them. I think it will be a very high-tempo, intensive, tough game for both sides."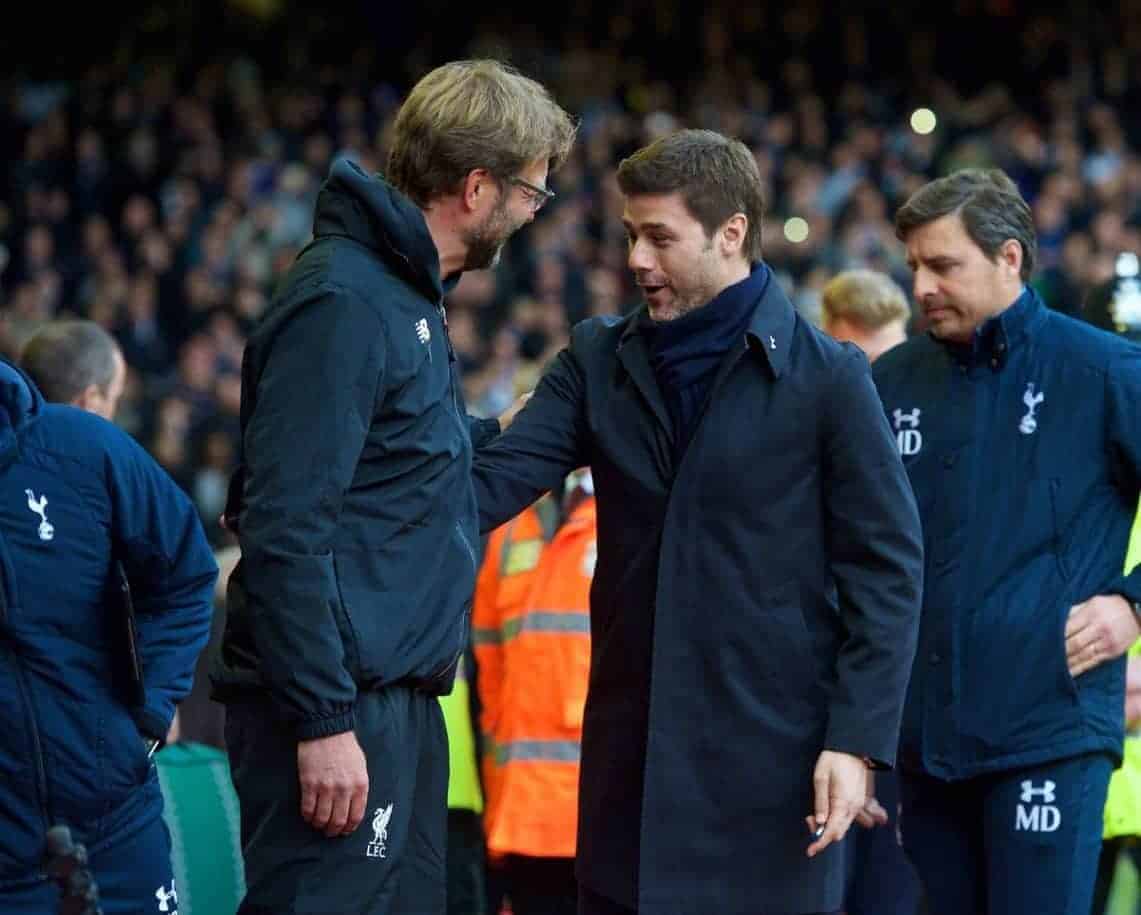 The Argentine said his side won't change the way they play – which means Liverpool should have a more open game some of their recent fixtures.
"Sometimes we use different formation, or different players, but in our principles, we never change," he said. "Like them [Liverpool], like Chelsea, like Southampton. Every coaching staff has their style what they want to change.
Pochettino also addressed questions over criticism of Klopp over-working his players, but again he defended his fellow manager.
"Klopp, with his experience, he is clever, he provides a good balance for his team.
"Liverpool is one of the fitter teams in the Premier League."
Jurgen Klopp will address the media at his pre-match press conference at 1pm on Friday.