With centre-back a priority for Liverpool in the summer transfer window, Jurgen Klopp has a variety of potential options to consider.
Newsflash: Liverpool are, once again, in need of a new central defender. Perhaps that shouldn't read "once again," perhaps it should be changed to "still," or simply "always."
Ragnar Klavan has been hit-and-miss, but whatever Klopp said about his signing last summer, he was only ever likely to be a squad player. It is in the first-choice, regular starters that faults and inconsistencies still lie, as well as in the overall systematic setup of the team.
Joel Matip is undoubtedly Klopp's preferred starter and has shown enough to suggest he can be an excellent defender for the Reds, but his partner must be suited both to complement the Cameroonian and to fill in where he is weakest, as well as being a good fit for the team approach.
With that in mind, we've come up with eight centre-backs who should be under consideration; four of the elite variety, the type Liverpool should be hoping to attract and aspiring to have the level of in the team, and four stylistic alternatives who might be slightly less expensive, less in-demand and less well-known to those who don't tune in to the leagues they operate in.
So what are we looking for?
What Liverpool Need in Defence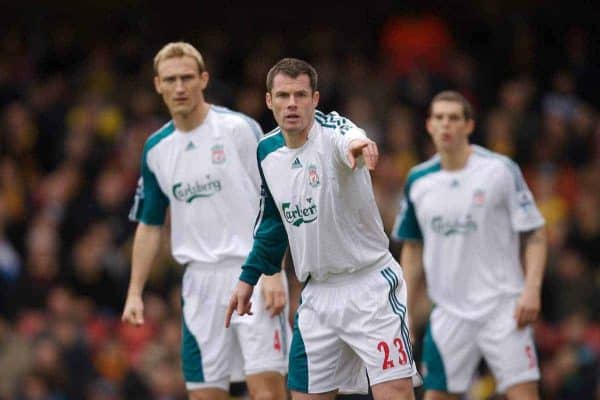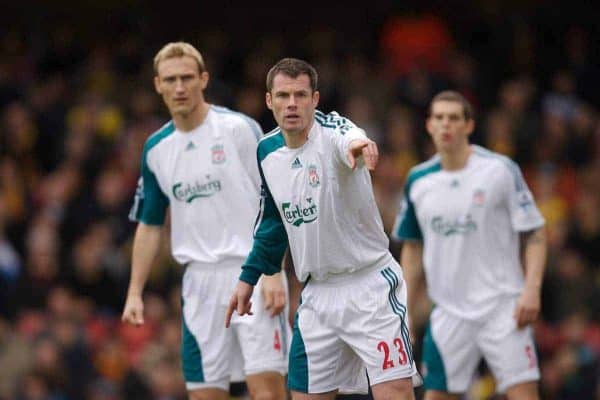 The best defensive partnerships have a blend of traits: aggression on the deck, dominance in the air. Quick to step out and shut down danger, good enough at reading the game to drop in behind and cover. Smart and progressive on the ball, reliable enough to keep it simple and not get caught in possession. Consistent at performing the role, leadership traits to organise those around them.
For Liverpool, think Sami Hyypia (heading, reading the game, passing) and Jamie Carragher (aggressive, front foot, organisation); elsewhere think Tony Adams (agile, composed, leader) and Martin Keown (aggressive, robust, reliable) or Nemanja Vidic (strong, reader, organiser) and Rio Ferdinand (technically excellent, fast, tall).
With Matip, the Reds currently have a starter who is progressive in possession, helps to break the lines moving forward and is good in the air, but he needs that aggressive, rock-solid presence beside him to cover all eventualities.
A high defensive line means the potential signing can't be tremendously slow, but neither is speed an absolute necessity if the player is positionally strong, drops in when Matip steps out and wins his share in the air.
Similarly, it's of course no problem if the Reds double up on Matip's traits, as long as they also add to them.
The "Proven Talent": Virgil van Dijk (Southampton)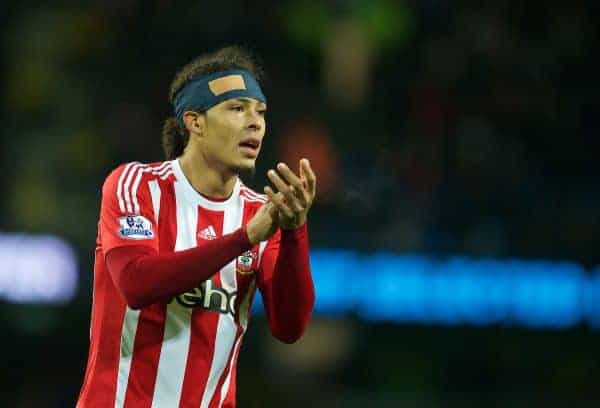 No surprises on seeing one name in particular on the list, but the Southampton man is legitimately one of the Premier League's top defensive talents—and the only English-based player we consider here.
The Dutchman is currently out injured but has been one of the pillars of Saints' side since replacing Dejan Lovren.
Aggressive and on the front foot, he is the initiator of when the back line steps up, has good recovery pace for chasing through balls in the channels and is extremely strong aerially.
Van Dijk isn't the stereotypical defender who will throw himself into any challenge and hack the ball clear at any cost, but he's certainly committed and rarely makes errors of judgement, an unusual trait in the current era of defensive trends.
Can Liverpool again go to Southampton with a big bid, and again tempt away one of their stars, leaving a huge profit? Should they? He's likely to be on the watch-list either way.
Alternative: Stefan de Vrij (Lazio)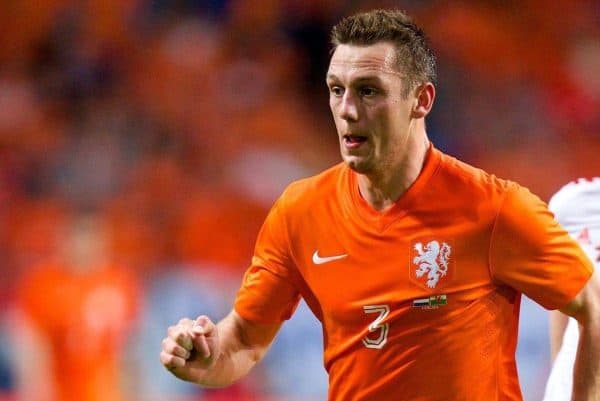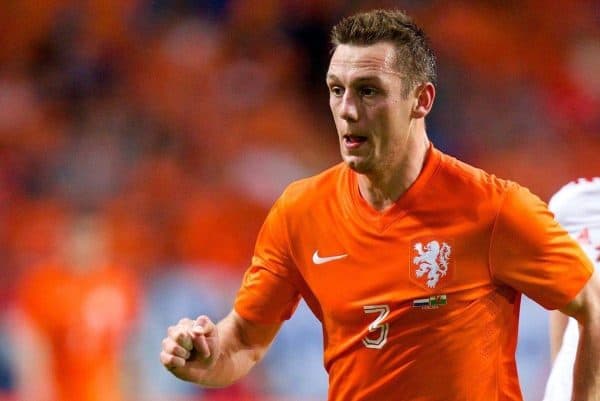 The Lazio centre-back is exactly what Liverpool should be searching for: rugged, no-nonsense, absolutely defence-first and a rock in the challenge…but he plays right-centre, rather than left-centre. If Matip could operate on the left, it would be an ideal pairing.
Of all the players considered, De Vrij is the most adept at dealing with situations when forced to pull out of position to the wide areas, no question.
The Under-Utilised: Lucas Hernandez (Atletico Madrid)
The normal procedure would be to buy a very good, consistent defender from a side which isn't quite at the top, but perhaps looking at the elite teams and picking up their irregular starters is a better approach at times, particularly when they are talented young players with established names in their way.
The likes of Dani Carvajal, Paul Pogba, Nemanja Matic and more have all departed for regular football when the breakthrough looked too difficult, only to emerge as elite players in their positions, and that could be the case for Atletico Madrid's Lucas Hernandez, too.
The not-inconsiderable figure of Diego Godin is his immediate blockage to regular game time, yet Lucas, an academy graduate schooled in both the mental and technical defensive requirements of Diego Simeone's team, is near-faultless when he gets a run-out.
Capable of playing left-back but clearly a star in the making in the centre, he's extremely aggressive in winning the ball, aerially dominant and quick over the ground.
He has off-pitch issues to contend with (as many youngsters do) and that would certainly be a consideration, but the footballing talent is plain to see.
Big money would be required, but the rewards would be instantaneous and long-lasting.
Alternative: Nacho (Real Madrid)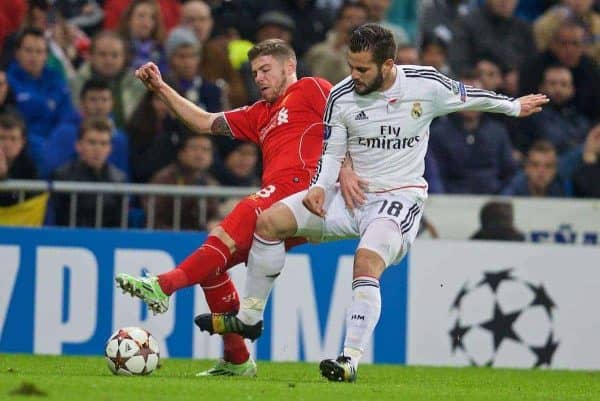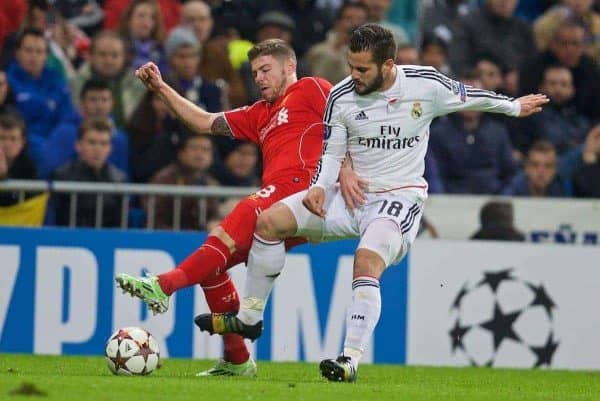 Year after year he has been fourth choice; but this term he has been Los Blancos' best defender.
Surprisingly quick, comfortable on the ball and tremendously tough in the tackle, he (like Marc Bartra before him at a top Spanish club) would relish and grow very quickly if finally given the chance to be a regular starter.
One other possibility is Juventus' Medhi Benatia; signed last summer but a fifth wheel in what is now only a central defensive two.
The BFG: Jonathan Tah (Bayer Leverkusen)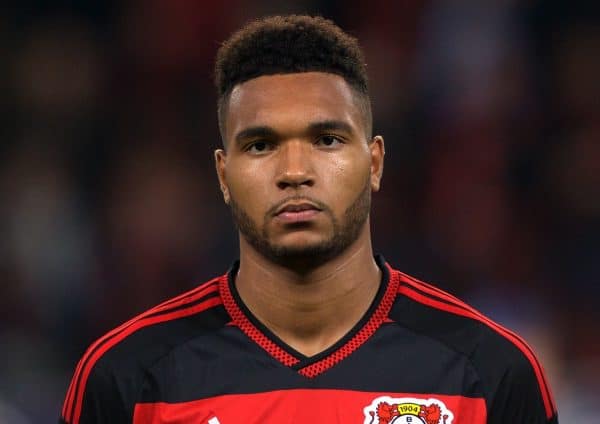 There's not much that Arsenal fans have to teach their Premier League counterparts, nor Arsenal in general about the art of defending, but Per Mertesacker's nickname suits on this occasion.
The lines have become blurred over the past two seasons over whether Jonathan Tah is actually linked with Liverpool, or simply a name repeated over and over as he'd appear to fit so well.
The Bayer Leverkusen man has played both right and left in the centre of defence, is the most natural of our listed players at sensing when to drop in behind and provide cover, and uses his great strength to his advantage in one-on-one situations.
Tah is extremely calm on the ball, happily dribbling past an attacker after winning possession, and his big frame makes him tough to beat in the air. In addition, while he isn't full-blooded in the tackle in the way Benedikt Howedes is, he's certainly no stranger to making a big intervention when needed.
He's not infallible though; decision-making on when to challenge and when to shepherd the ball has cost him more than once, and he tends to clear the ball when off-balance rather like Mamadou Sakho: falling back, clearing high, leaving him prone if he doesn't make great contact.
Alternatives: Willi Orban (RB Leipzig) or Benjamin Hubner (Hoffenheim)
Both are options to consider if we're keeping it Bundesliga-based.
The Soon-to-be-Special: Jorge Mere (Sporting Gijon)
Looking a little lower down the food chain, a long line of prospects around Europe are already impressing, but top billing goes to Spanish defender Jorge Mere, of Sporting Gijon.
An almost certain heir to the throne currently jointly occupied by Gerard Pique and Sergio Ramos, Mere has the composure in possession of the former and the quick, aggressive nature in the challenge of the latter.
He's not as rash as Ramos, certainly not in terms of being drawn out of position, though naturally as a 19-year-old he has his moments where inexperience shines through.
The top sides in La Liga won't hang around in making a move for Mere, who already has almost two full seasons of regular action under his belt. It would be a surprise if he was left at Sporting another campaign, especially if they were relegated, making this summer a pivotal one for his signature.
He does play on the right of centre for Sporting, but is assured with both feet, strong aerially and has already trained with Spanish senior squad.
Switching sides at this stage shouldn't be any issue for him whatsoever, especially if he came in as a third defender with the potential to partner Joe Gomez in seasons to come.
Alternatives: Davinson Sanchez (Ajax), Malang Sarr (Nice) or Dayot Upamecano (RB Leipzig)
The list of young defenders who could be great is a long one, but these three in particular stand out while playing for Ajax, Nice and RB Leipzig respectively.