Jurgen Klopp has stressed the need for Liverpool to secure Champions League football next season, saying his side "have to deliver."
The Reds are struggling to stay in the race for a top-four finish in the Premier League this season, with a disastrous start to 2017 undermining what initially stood as a title challenge.
But they still have 12 games to play, and heading into the weekend are only one point behind fourth-placed Arsenal—who they take on at Anfield on Saturday evening.
The Gunners, along with Man City in third and Man United in sixth, all have a game in hand on Klopp's side, however, making their objectives more difficult to achieve.
And speaking to The Premier League Show this week, Klopp highlighted the Champions League as an imperative measure of success.
"Qualifying for the Champions League would be a big success, 100 percent," he said.
"Qualifying for the Europa League, I'm not sure that I could sell it as success.
"But it would be OK, and it would be a step in the right direction.
"But it's too early to say what would be a success because we have to learn from the last games very, very quickly—that's the job always."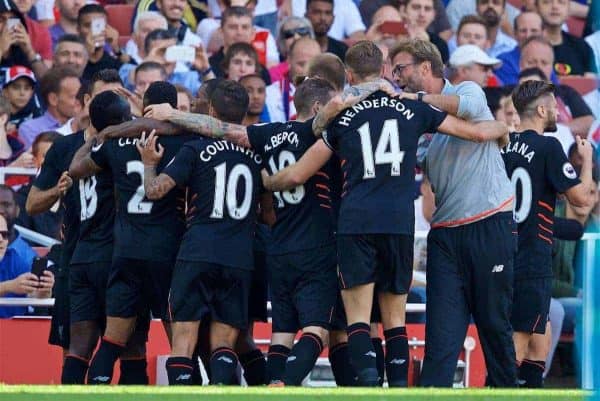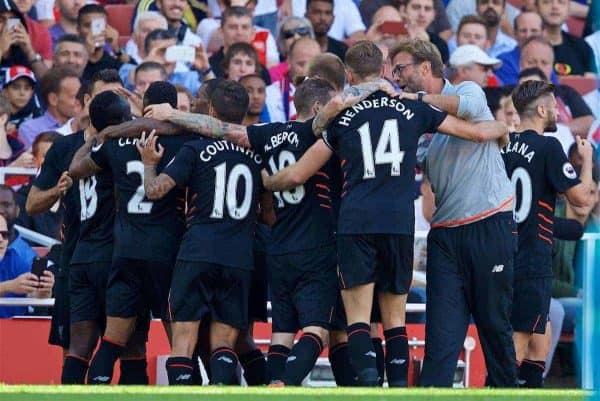 Klopp will, of course, be taking things one game at a time, with Arsenal's trip to Anfield on Saturday evening now the Reds' most important game of the season.
Victory over Arsene Wenger's side would allow Liverpool to push back into the top four, where they can then look to stabilise and seal a successful end to the season.
But Klopp is not resting on his laurels ahead of the weekend, despite his side's unbeaten run against their top-six rivals in the Premier League this term so far.
"First of all we have to make sure we are really good against Arsenal," he continued.
"If we want to stay in this region of the table then we need to bounce back against Arsenal.
"What's the alternative? The alternative is that 'OK, until now they were doing better against the big teams and now they don't even do this any more'.
"We have no alternative. We have to deliver, we have to again show a reaction, and hopefully we can."
Losing 3-1 to Leicester City last time out was a big blow to the Reds, not only in terms of morale but also their position in the table.
But there is still just under a third of the season to play, and Klopp will be desperate to improve on his time with the club so far, and lead Liverpool into the Champions League in 2017.