Jurgen Klopp has insisted Liverpool are ready to counter the threat of smaller sides, having struggled throughout the season so far.
The Reds take on mid-table Burnley at Anfield for their 28th game of the Premier League campaign, still sore from their 2-0 loss at Turf Moor back in August.
That day in Lancashire saw the Clarets' direct, counter-attacking play allow Sam Vokes and Andre Gray to deliver a swift double blow and hamper Liverpool's momentum at the start of the season.
Klopp's side have gone on to suffer defeats to the likes of Bournemouth, Swansea City and Hull City throughout the campaign, highlighting a familiar flaw.
But ahead of Sunday's clash, Klopp insisted Liverpool simply need to be sharper to navigate this threat.
"We spoke about the things we have to do, but not in case it's a team from the low part of the table. But a specific kind of play, we spoke about it," he said.
"I know what people say, it looks like this, it's not the first time people say something like this: 'I don't have a plan B', or whatever.
"We know how to play, but in the end it comes in specific spaces and in specific spaces you have to make the right decisions.
"You can say 'we only concentrate on set-pieces, counter-attacks or counter-pressing', [but] we need to be as good as possible in the right spaces.
"You have to make the right decision, I have to help to find the right decision more easily. That's what we did in training.
"It's a challenge, we knew it after the Arsenal game that this would happen in this press conference. We have to prove it on the pitch.
"Before the Arsenal game the mood was optimistic. I was not sure that we'd win against Arsenal, and in this moment I'm not sure we'll win against Burnley, but I'm quite optimistic.
"But as long as we can bring 11 of our boys on the pitch we always want to be competitive. We are ready for the fight we'll face."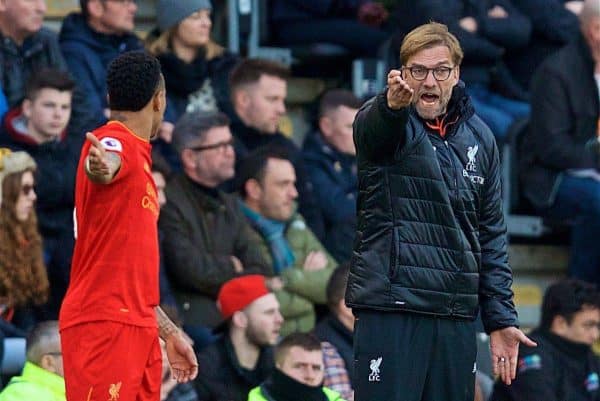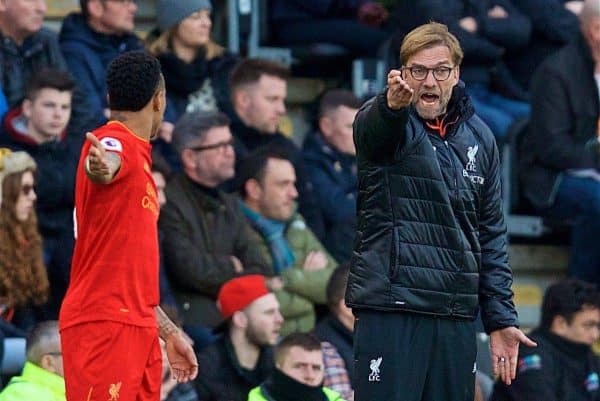 The German did, however, suggest he could look to make changes to his starting lineup at Anfield, as he plots to take the fight to another smaller side.
"We have to change a few things. Sometimes it's a little bit like this, to bring the right players," he continued.
"We know how they defend, it's not new. The pitch is too big to close all spaces.
"You have to play quick in the right places, speed it up, change it for them.
"We are long enough in the business, we've played this kind of football.
"It looks like we've forgotten it, we didn't, but it's about making the right decisions in the right moment."
His team selection will be enforced, either way, by the absence of both Jordan Henderson and Daniel Sturridge, with Roberto Firmino also a doubt.
However, the 49-year-old is clearly still confident Liverpool can break down Burnley's rigid defence, and cope with their counter-attacking game.