Liverpool look the weakest of the top six clubs in the Premier League, according to former Man United defender and Sky Sports pundit Gary Neville.
The Reds snuck past a resolute Burnley side at Anfield on Sunday afternoon, winning 2-1 thanks to goals from Georginio Wijnaldum and Emre Can.
It was not a remotely convincing performance by the hosts, and doubts still remain about Liverpool's ability to consistently beat the weaker teams in the league.
Neville is one of those who is unconvinced by their chances of sealing a top-four finish, but does admit there are certain things working in their favour.
"There are going to be two big clubs and big managers to drop out of that top four," said Neville, on the 'Gary Neville Podcast'.
"You'd have to say, at this moment in time, if every team had the same games towards the end of the season, I think Liverpool could be in trouble.
"They could potentially be the weakest in some ways, but the fact they've got a really good run in does give them an advantage to get in there. But it's so tight and it changes week by week.
"This current Liverpool are held back by the fact they haven't got the strongest squad, but they have been helped this season by the fact they've got a good programme."
Neville was quick to not completely write them off, though, saying, "they have a great chance of getting into the top four, but they do have to overcome this style problem."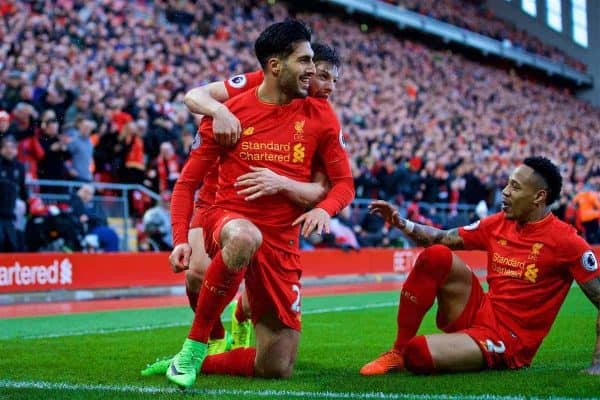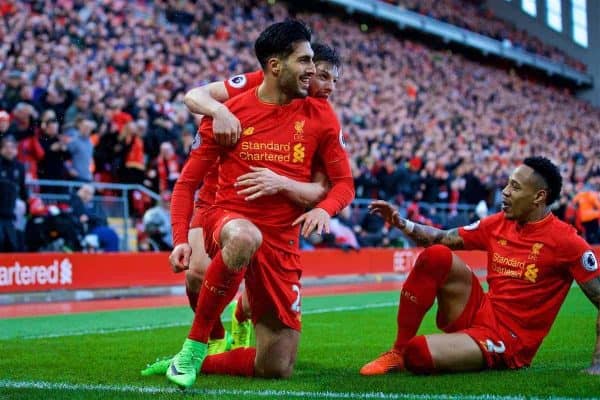 Sunday's win was of huge importance to Jurgen Klopp's side, especially with matches against Man City and Everton on the horizon.
People will point towards those games not being an issue because of their record in big matches, but they won't keep winning them forever.
The victory over Burnley was ugly and hard-fought, but the three points really were the only thing that mattered at the end of the day.
It means the Reds are now five and six points clear of Arsenal and Man United, respectively, although their rivals do both have two games in hand on them.
Having points on the board can give Liverpool a mental edge, however, with few teams ever thriving when in catch-up mode.
Neville is right to be unconvinced by Klopp's men, given their inconsistency and lack of squad depth, but their final eight games do look very inviting.
There are trips to Stoke City, West Brom, Watford and West Ham, all of whom will have little to play for, while Bournemouth, Crystal Palace, Southampton and Middlesbrough visit Anfield.
It is sure to be a very tense, entertaining final 10 games of the season, with five top sides battling for three Champions League place.