Jonathan Wilson was at the Etihad Stadium on Sunday to watch an end-to-end match that showed a lot about the philosophies of the two managers and two teams on show.
When Liverpool beat Manchester City on New Year's Eve, it seemed the start of something big. That, it seemed was a canny Liverpool, one capable of adapting, of not bombing forward at every opportunity, of playing with a level of control, deflecting the opposition's strengths rather than simply absorbing them. They seemed to have developed the capacity of winning games without dominating them. How misleading that game turned out to be.
Sunday's 1-1 draw away to City was a very different Liverpool. It was wild, committed to thrilling attack, a hell-for-leather sensibility that could have brought a 4-0 win or a 4-0 defeat or anything in-between.
To protest about refereeing decisions, or focus on a chance missed, feels irrelevant. This was a glorious crap-shoot of a game, dice being thrown all over the place. It was brilliant to watch and, from the post-match mood of the managers, intoxicating and exhausting to be involved in. Whether it was the sort of game to suggest that either side is likely to be challenging for the highest honours is another question.
Liverpool's form this season has been baffling. There are no simple solutions. That they're unbeaten in ten games against the other members of a putative top six is, of course, hugely positive, but as Jurgen Klopp acknowledged, it doesn't really mean much unless it's backed up with good results against lesser teams.

What that string of results does suggest, of course, is that Liverpool are more comfortable against teams who attack them and leave space behind them. You can't gegenpress unless there's something to be gegen. But that's a general point and an obvious one and says very little about games as frenetic as Sunday's.
Equally, it's far too simplistic to say merely that Liverpool struggle to break down teams who sit deep against them. Most teams do and, while it could be argued that Liverpool's attacking can be a little one-dimensional, the bigger problem against lesser sides is that Liverpool's defence seems to go to pieces as soon as the ball spends most of its time in the opposition half.
Cut out the defensive errors, cut out the goalkeeping errors, and Liverpool would, at the very least, still be in touch with Chelsea.
The question then is what goes wrong on those instances. Is it quality of player, something to be resolved by a couple of signings? Perhaps. It's certainly true that the squad has generally looked thin, which explains both the specific downturn in form when Sadio Mane was absent and the more general dip in 2017.
Fatigue doesn't necessarily manifest as injuries or players not running; it can also be seen in a slight diminution in speed of thought or deftness of touch around the box – or even in a propensity for defensive error.

But perhaps it's also an issue of attitude. What if Jordan Henderson – or whoever the holding midfielder is – was more static, more concerned with protecting the back four? That's obviously not the way Klopp wants his side to play, but it's equally obvious that there are times when the holding midfielder and one or both full-backs have been caught upfield and that inevitably leaves the two central defenders exposed.
Pep Guardiola spoke at length after Sunday's game of the need for a balance between having powerful muscular defenders and ball-players. His preference seems always be for ball-players. Klopp cares far less about possession than Guardiola but the issue of balance remains.
Everything in football is a compromise and it may be that he doesn't compromise his idealism enough. Then again, that doesn't really explain the disparity in results against the top and the rest.
Watching Sunday's game, the relentless recklessness of both sides, it occurred to me that this was a mood of football that had gone out of fashion. Look back to games in the sixties and football, while much slower than that, had a similar sense of end-to-endness.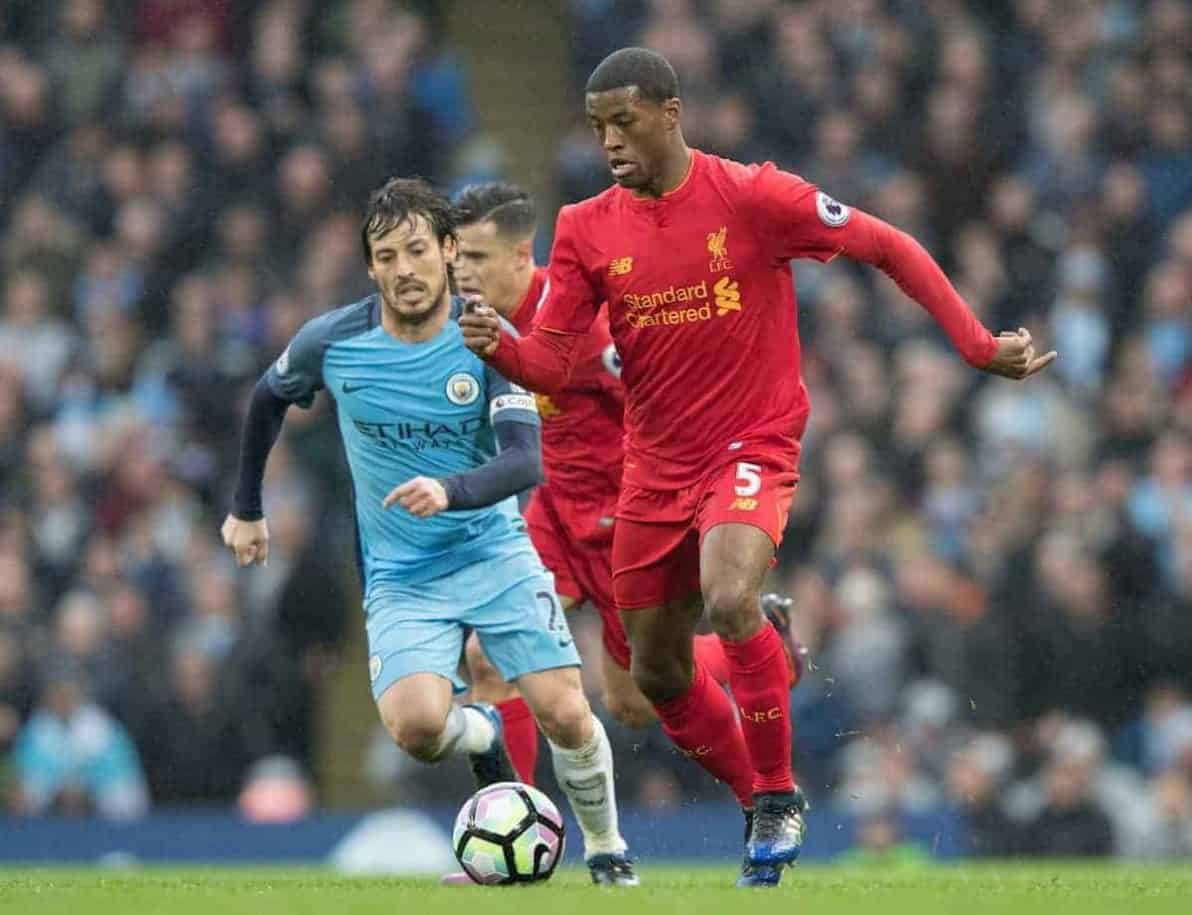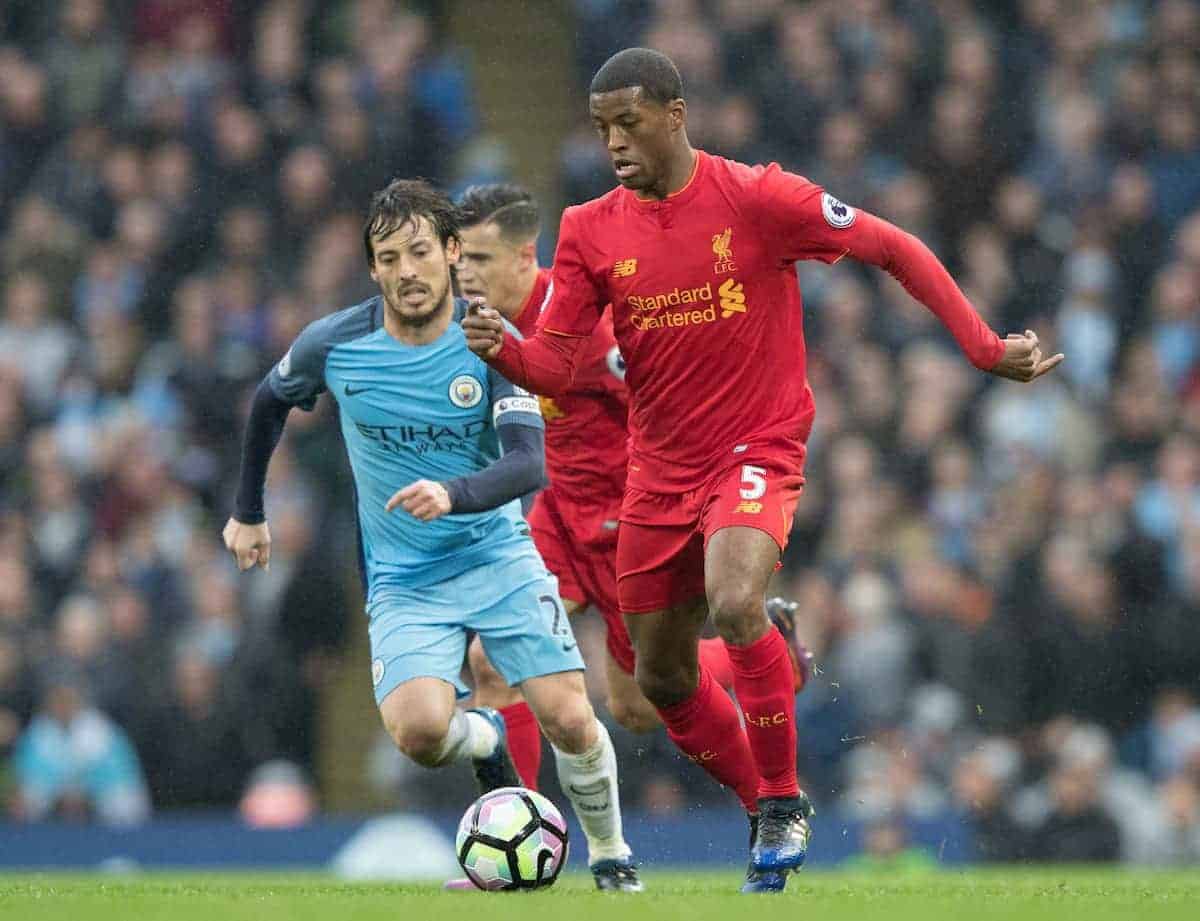 As Alex Ferguson accepted after Manchester United's 3-2 defeat to Real Madrid in 2000 that to control a game it was better to win the chance count 5-0 than, say, 20-3. Especially when playing top sides, the risk of a striker pouncing on a chance on a day when your forwards are struggling is just too great to give the opponent even a sniff.
That doesn't explain why Liverpool do better against top sides than those lower down the table, but it does perhaps explain certain issues with both City and Liverpool.
When Klopp spoke of bringing an interpretation of English football back home, the assumption was he meant a game based on pace, power and pressing. He's done that.
But the best sides of Bob Paisley could also control a game and that, perhaps, is something that is lacking, the balance needs adjusting. New Year's Eve shows the way.