Mr Liverpool. There could not have been a more apt title for Ronnie Moran's recently-released biography.
Moran, who has died at the age of 83, spent almost half a century at the club as a player, coach and occasional manager – including all the jobs in between.
He was an integral part of Liverpool's famed Boot Room, where he joined some of the world's greatest footballing minds in creating an ethos which was to define the club.
Moran was a latecomer to the brains trust whose founder members were Bill Shankly, Bob Paisley, Reuben Bennett, Tom Saunders and Joe Fagan but he was no less valuable or less appreciated.
His approach to football during his 16 years as a player, during which he made 379 appearances and won two league titles and an FA Cup, did not go unnoticed by Shankly and the canny Scot was quick to bring Moran onto his coaching staff when his playing days were over.
Moran established a reputation as the coaching staff's sergeant major. He was a tough disciplinarian on the field but a gentle, kind man off it.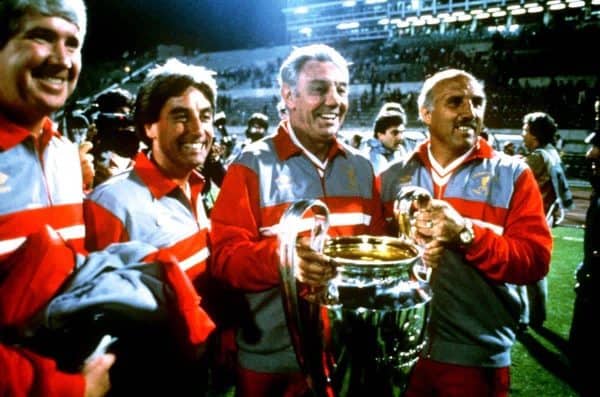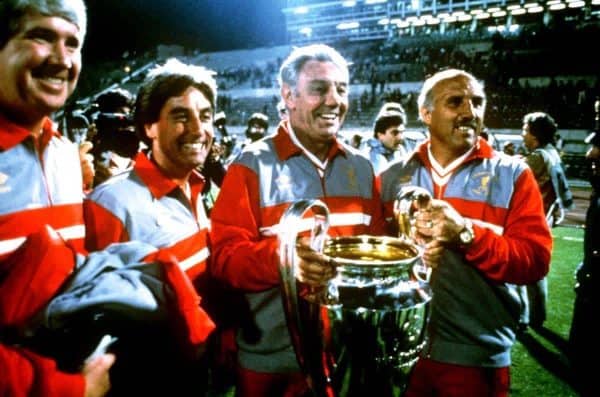 As former Manchester United manager and great rival Sir Alex Ferguson once put it: "I wish that I'd had one pound for every argument I've had with Ronnie, but after the game he was always the first to offer you a drink.
"There is no question Ronnie Moran is one of Liverpool's all-time greats."
Moran kept and stored comprehensive diaries containing details of matches, training sessions, injuries and much more as part of his commitment to achieving the very highest standards. Standards which he drilled into the players every day.
"At Liverpool we are all taught to keep our feet on the ground and I, for one, have reason to remember that no-one subscribed to that theory more than Ronnie," said former Liverpool striker Robbie Fowler.
Ex-Reds winger John Barnes won the title in his first season at Anfield and fully expected wild celebrations and a huge party to mark the achievement.
"Ronnie Moran came in and had the medals in a plastic bag. He put them on the table and said: 'Four weeks till pre-season lads'. That made a huge impression on me," Barnes said.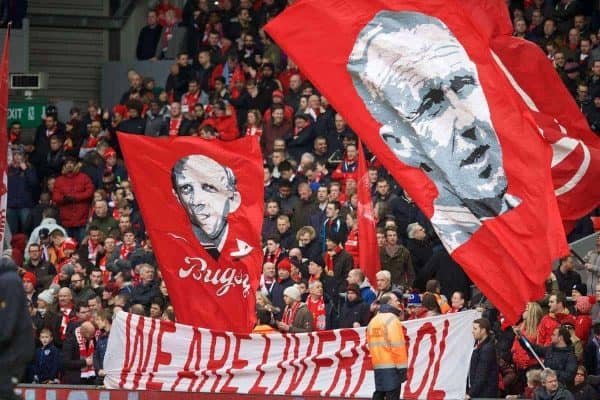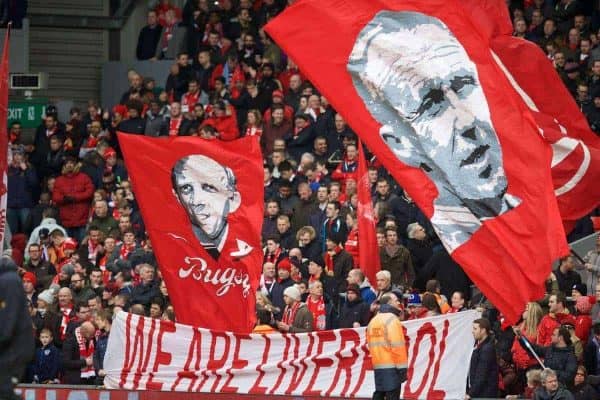 Moran's devotion to the club needed no proof but one of the best examples came on March 9, 1957. The day of his wedding to his beloved Joyce.
The service took place at St Helen's Church in Crosby, early enough for Moran to make his way to Anfield to play in the 2-1 win over Barnsley before returning to rejoin the wedding celebrations.
That summed up the man. Caring and good company off the field, a committed competitor on it.
During his 49-year spell at Anfield the club won 13 league championships, four European Cups, two UEFA Cups, five FA Cups and five League Cups.
Liverpool's next match is at home to Everton. Moran, who four years ago was diagnosed with vascular dementia and spent his last few months in a care home, was involved in about 100 Merseyside derbies and he will be fondly remembered at the game on April 1.
You just know the man himself would prefer points over platitudes.