Sadio Mane says he wishes he could play at Anfield "every two or three days", with the Liverpool forward also enjoying life in the city.
It has been a fantastic first season on Merseyside for Mane, who arrived from Southampton for £30 million last summer.
He has arguably been Liverpool's player of the year so far, registering 12 goals to lead the scoring charts and also chipping in with eight assists.
His pace, movement and impressive end product have been a key reason for Jurgen Klopp's side looking so devastating in attack at times, and he was missed greatly when he left for Africa Cup of Nations duty in January.
Mane has discussed living in Liverpool, with the city generally receiving glowing reviews, while Anfield is a place the 24-year-old adores playing at.
"Honestly, I like to be here. The weather is not the best but I'm OK with that, I don't care about the weather." Mane told Liverpoolfc.com.
"I like to go to restaurants and eat with people and because I don't have a favourite food, any restaurant for me is the best!"
"With the football, everybody knows Anfield – it's unbelievable. I always want to be at Anfield, all the time. I wish we could play every two or three days at Anfield because it's always exciting to play in front of these fans."
Mane then spoke about he approaches being a footballer, admitting that bad press is something he blanks out, in order to thrive.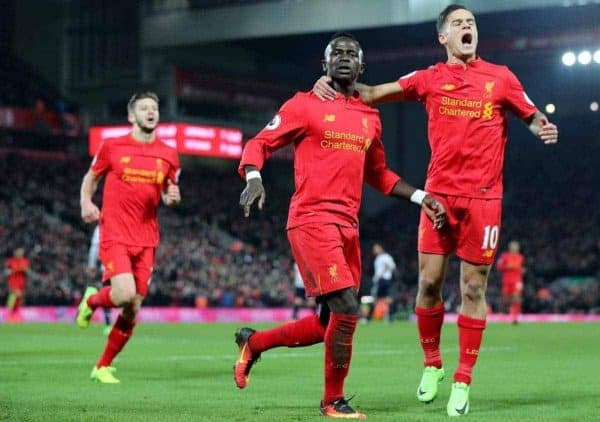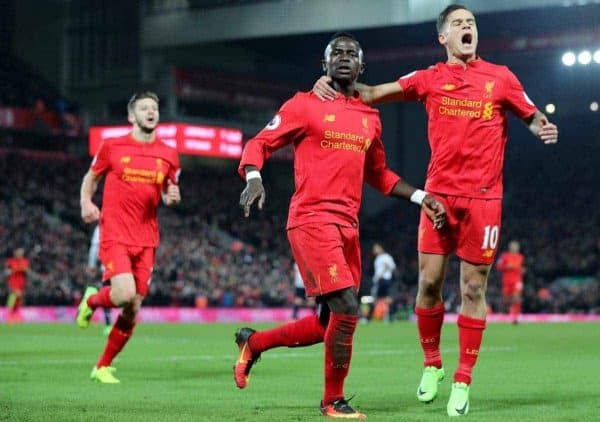 "I think for a football player, if you want to perform and do well you can't think about your price or what other people say," he added.
"Other people will talk when you do well and they will talk when you do bad, so I think it's not important to think about what is being said about you.
"If you want to perform, I think you need to be focused in your head and believe in your qualities and work hard. Then after that, give your best for the team. Don't listen or think about [what other people say].
Finally, the Senegalese forward touch upon how one of his career goals is now complete, but how a few others are hopefully just around the corner.
"When I came to Europe, I had a mission. My mission was to play in one of the big clubs in Europe, that's why I was giving everything," he said.
"And finally, I think I am in one of the big clubs so I'm happy to be here.
"The next thing now is to play in the Champions League with Liverpool and win trophies with Senegal. And why not win many, many trophies with my club, as well?"
Mane is fast becoming the first name on Jurgen Klopp's team-sheet, and he is someone the manager will be looking for a big performance from at Man City on Sunday afternoon.
He frightens opposing defenders with his direct style, as well as his fighting qualities, and without speaking too soon, he looks like one of Liverpool's best signings in a number of years.