Liverpool did well to maximise profit from unwanted players last summer, but Daniel Sturridge and Mamadou Sakho are players with two very different sides to their CVs.
The numbers were clear-cut, the conclusions rather less so. Liverpool had banked the most money of any club in Europe's top five leagues in transfers over a six-year period, according to the CIES Football Observatory.
Some £374 million was deposited in the Anfield coffers under Fenway Sports Group's ownership between 2010 and 2016.
An obvious interpretation is that Liverpool are very good sellers. Another that, because of a revolving door caused in part by mixed recruitment, they had bought and sold more than most of their peers.
A different perspective is that, while they had commanded premium prices for their prized players, Luis Suarez (£75 million), Fernando Torres (£50 million) and Raheem Sterling (£44 million, rising to £49 million), their record in disposing of others was undistinguished.
Last summer felt a turning point as they secured significant fees for footballers who did not feature in the first 11 or, in some cases, in Jurgen Klopp's plans at all.
It sets the scene for this summer. If this SAS who once occupied minds at Anfield were Suarez and Daniel Sturridge, the twin tormentors of defences, now they may be the remaining striker and Mamadou Sakho, in theory the biggest cash assets on the playing staff, but nowhere near Klopp's preferred team.
Neither should challenge Suarez, Torres and Sterling for the title of the club's most lucrative sales, but neither should be discarded for a discount price either.
In each case, there are reasons to suggest they could command a considerable fee, and others to debunk them. These are men who, should they go, present test of Liverpool's negotiating skills.
Take Sturridge (and Klopp may hope a wealthy buyer does). On the one hand, he is the scorer of an exquisite goal in a European final only 10 months ago, England's starting striker as recently as November, a man who delivered 21 Premier League goals in his last full season.

On the other, he has started one of the last 21 league games, scored two top-flight goals this season and just 14 in almost three years.
He seems terminally injury-prone. Statistics show his top speed has been slower every season. He no longer has the pace to burst beyond defences and stretch games. He has become the specialist finisher who, Jamie Carragher argued in January, reduces Liverpool to 10 men when he is not finishing.
Their bargaining position is weakened by Sturridge's lowly place in the striking pecking order and the widespread recognition he is a stylistic mismatch for a Klopp side. Wages of around £150,000 a week could be another deterrent to buyers.
So what is a fair price, let alone a good one?

Then consider Sakho. Is he the stalwart of Liverpool's surge to the Europa League final, the youngest-ever captain of Paris Saint-Germain and a player who seemed set to start Euro 2016 in the France team?
Or the one who tested positive for a fat-burning substance, antagonised Klopp with his lousy timekeeping, was demoted from the senior squad, went 10 months without a first-team appearance and is now on loan at a relegation-threatened club?
He is both, of course, but should Liverpool want to sell, it depends which elements of his CV the price reflects.
So does Sturridge's which, even in an era of bumper television deals and with the possibility Liverpool will benefit from Champions League revenues next season, affects the incomings.
Sell well, and Liverpool might get, say, £60 million for the pair, which was enough to buy both Sadio Mane and Georginio Wijnaldum last summer. Sell badly, and they may only recoup the money for a new Mane or a new Wijnaldum.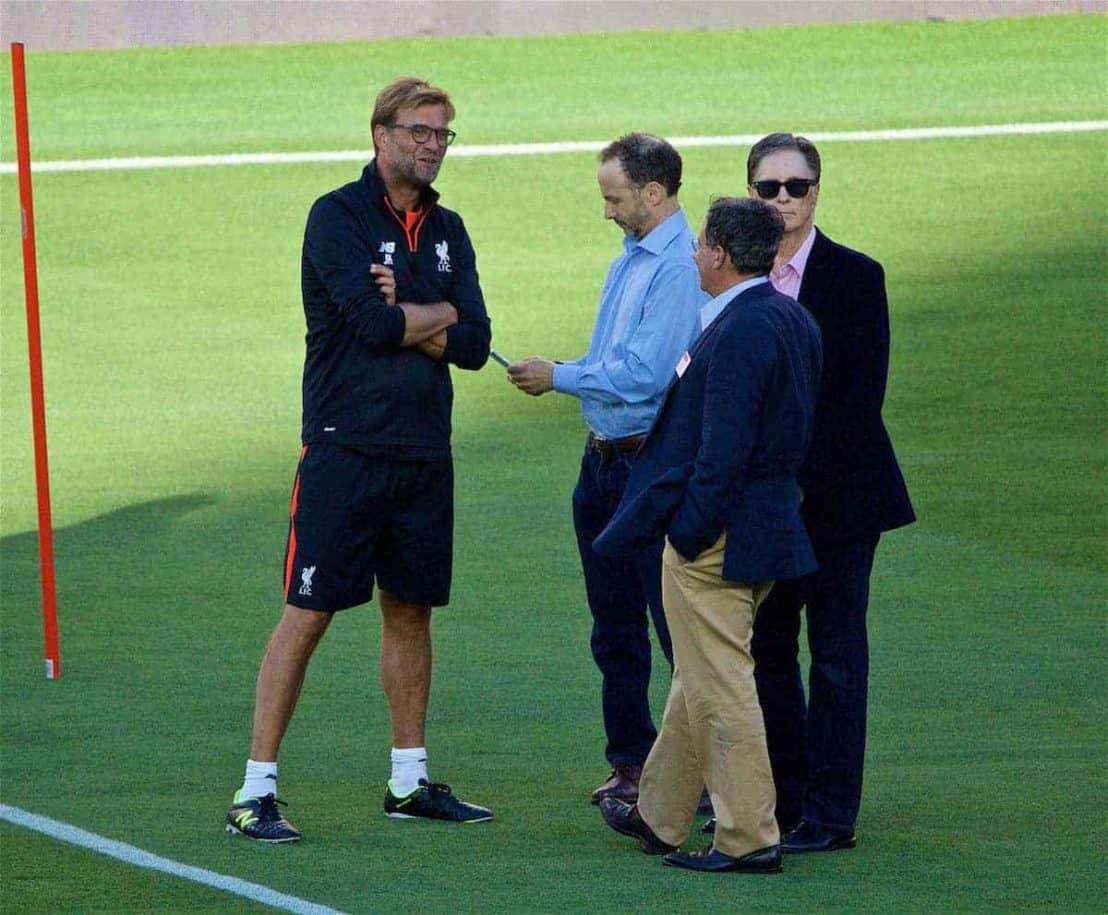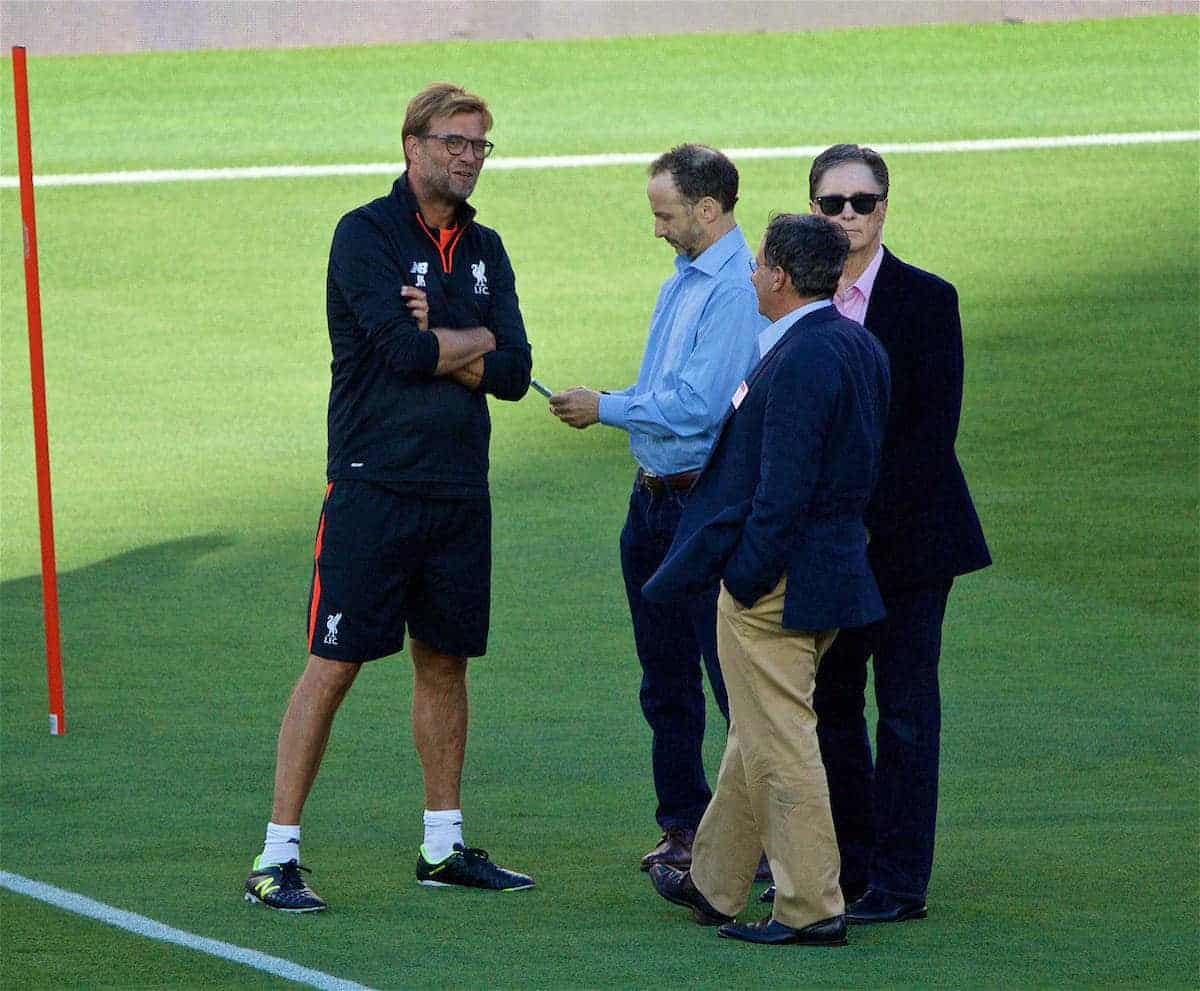 And this is where Liverpool's recent past assumes such a pertinence. Klopp has profits from the last two transfer windows while Liverpool are not left lamenting the ones who got away.
Rather they can reflect with satisfaction that they got £6 million for a left-back, in Brad Smith, who cannot get in the Bournemouth team and £15 million for a winger, in Jordon Ibe, who is on the Cherries' bench.
They recouped an initial £27 million for Christian Benteke, another striker who did not suit Klopp's brand of football.
They brought in £15 million for Joe Allen and, well as the Welshman has done for Stoke, it is scarcely realistic to suggest they could have got much more.
They picked up sums for unwanted players such as Sergi Canos and Luis Alberto. They even found someone to pay for the deadwood that Martin Skrtel had become.

Then look at the contrast with many of the other departures in the FSG era. They ended up giving Mario Balotelli, Craig Bellamy and Joe Cole away.
The category of those who lingered longer on the books than Liverpool would have preferred also includes Fabio Borini, Philipp Degen, Sebastian Coates, Tiago Ilori and Brad Jones.
Those sold on the cheap, when there are grounds to suggest Liverpool should have commanded higher fees, include Andy Carroll, Stewart Downing, Daniel Agger, Jonjo Shelvey, Dirk Kuyt, Thomas Ince, Raul Meireles, Martin Kelly and Suso.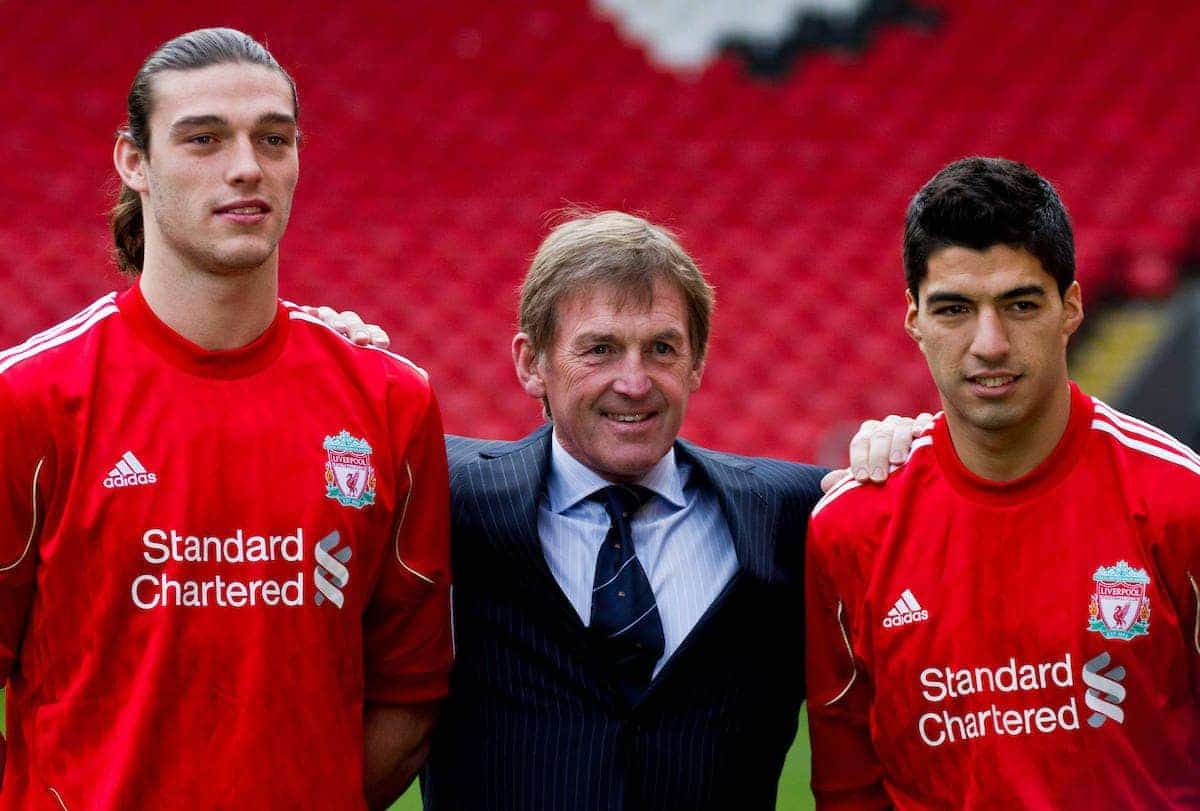 Some, such as Alberto Aquilani, Iago Aspas and Pepe Reina, fall into the latter two brackets.
They are the warnings from the past, men who, between them, could have produced Liverpool another £50 million, if not more.
Echoes of the past abound at Anfield and if Sturridge will never prove the next Suarez, the best-case scenario for Liverpool may be that he becomes the second Benteke, swiftly offloaded for a sizeable sum.
The worst is that he emulates many a former team-mate and leaves for a derisory fee. Liverpool must hope the right sort of history repeats itself. They must negotiate to ensure it does.