Liverpool are looking in a strong position to qualify for next season's Champions League, as the season reaches an exciting conclusion.
The Reds sit third in the Premier League table with a little over a month of the campaign remaining—a scenario we would have taken back in August.
Sunday's 1-0 win at West Brom was crucial in Liverpool's top-four challenge, especially with those around them also winning.
There are five matches remaining, and apart from the obvious ideal of winning every game and securing Champions League football, there are a number of other things we'd like to see in the coming weeks.
Here are five things we'd like to see from Liverpool's last five league outings.
Roberto Firmino to Reach 15 Goals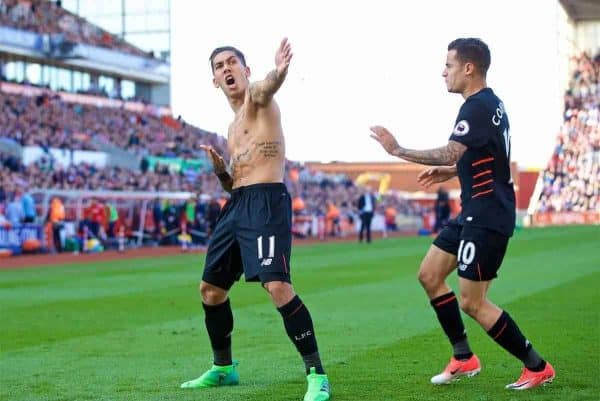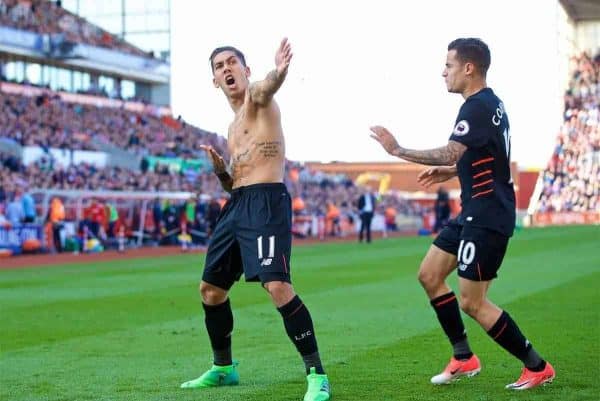 In times of adversity, some players go missing and others come to the fore.
As Liverpool's season has been disrupted by iffy form and injuries to key players, Roberto Firmino has really stepped up to the plate.
The Brazilian has netted winning goals in each of his last two matches, at Stoke City and West Brom, and his performances have been of a high calibre.
Those who remain unconvinced by Firmino cite his lack of ruthlessness in front of goal as a shortcoming, and 12 goals this season is not earth-shattering, even though his role in the team isn't just to score.
The 25-year-old should be looking to hit the 15-goal barrier to make things respectable, and with five games left, three goals should be a realistic aim.
Firmino is a fantastic footballer, and his all-round quality makes him integral to Jurgen Klopp, but more goals would take him to that next level.
Fifteen for the season would be deemed a success, especially as he hasn't always been used in a central role.
Matip & Lovren to Start Every Game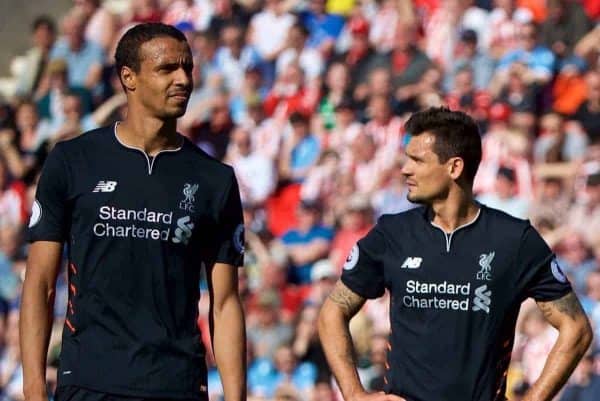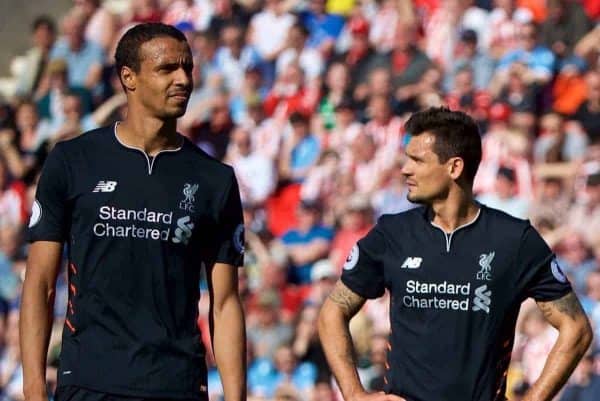 Much has been made of Liverpool's defensive woes this season, and not having a settled back line has been a huge reason for their ability to gift goals to the opposition.
Joel Matip and Dejan Lovren have both suffered injury-plagued campaigns, and because of this, they have started just 14 Premier League games together.
What makes for very interesting reading is the fact that the Reds are unbeaten in those matches, though, winning eight and drawing six.
That is proof that they are Liverpool's undisputed first-choice centre-back pairing, and while Lovren has his faults, he has been far better than many would have you believe.
It would be a real boost to have both the Cameroonian and Croatian available for every remaining fixture—statistics suggest it would be an unbeaten end to the season.
Any great team has an almost ever-present defensive duo—Jamie Carragher and Sami Hyypia were rarely injured, for example—and failing to keep Matip and Lovren fit in 2016/17 has been a huge blow.
If they can help ensure Liverpool don't concede any set-piece goals in the last five games, that would be an added bonus.
A First Premier League Away Goal For Wijnaldum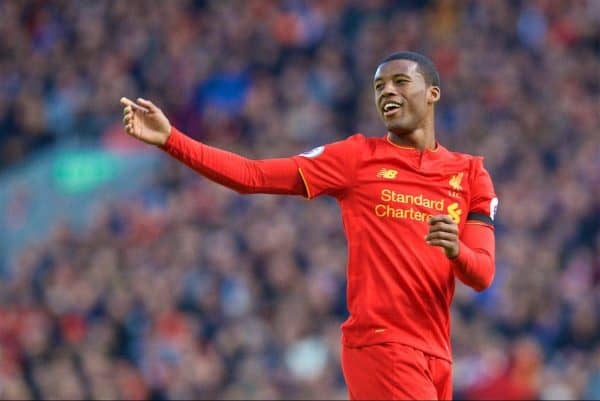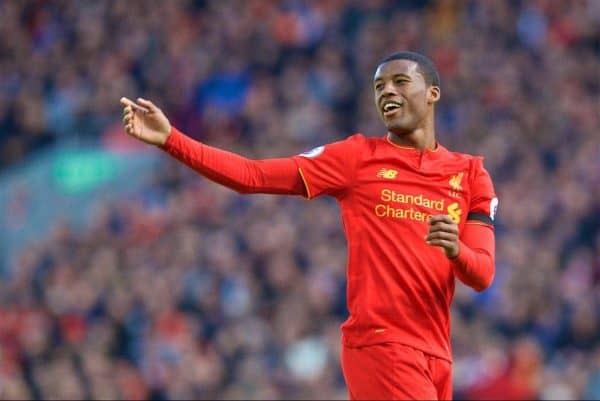 After a fairly slow start to life with the Reds, Georginio Wijnaldum has grown into a fantastic signing, and one of the most popular players at the club.
Intelligent, consistent and possessing a wonderful team ethic, the Dutchman has been a vital cog in the wheel, gaining more and more admirers by the week.
It took Wijnaldum until November 6 to score his first Liverpool goal, in the 6-1 win at home to Watford, and the midfielder has gone on to net five times, including efforts against Man City, Chelsea and Arsenal.
The one thing that continues to evade him is an away goal in the Premier League, and he is nearing two seasons without one, including his spell at Newcastle.
Wijnaldum was clearly growing agitated at not scoring earlier in the season, and this damning statistic is likely to be nagging away at him just as much.
It is a myth that the 26-year-old's performances away from Anfield have been forgettable, but finding the net at either Watford or West Ham would be a huge monkey off his back.
A Farewell Goal For Lucas Leiva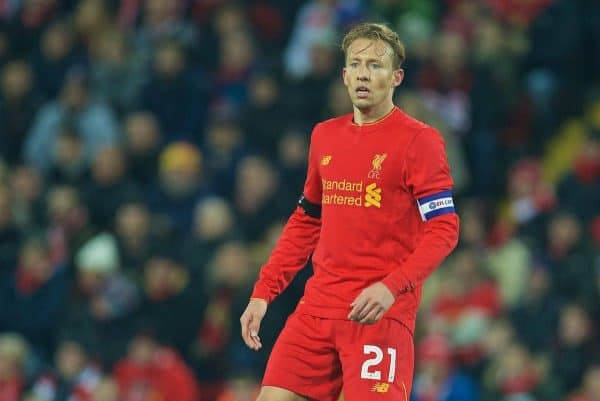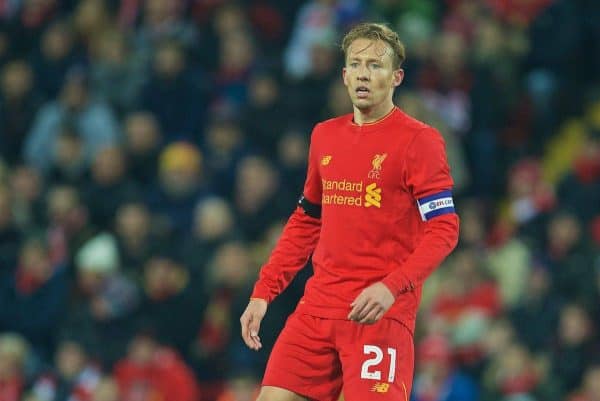 It isn't set in stone, by any means, but this summer looks likely to bring Lucas Leiva's decade-long stay at Liverpool to an end.
The 30-year-old has ended up staying on so many occasions when it appeared he was leaving, but this time around it makes sense for him to move on.
Lucas has divided opinion from the second he arrived on Merseyside from Gremio in 2007, but what cannot be put into question is his love of Liverpool.
Few other foreign players have embraced the club like him in the Premier League era, and he deserves a great send-off if he does head for pastures new.
In his 341 Liverpool appearances, Lucas has scored just seven times, with his header at Plymouth Argyle in January his only goal since 2010.
Perhaps it is expecting too much, but a final goal for the Reds in one of the remaining games would be a lovely moment. He is likely to feature prominently in the midfield, in the absence of Jordan Henderson and Adam Lallana.
Just imagine if it was a 30-yard volley against Middlesbrough to seal Champions League qualification.
At Least Three Clean Sheets For In-Form Mignolet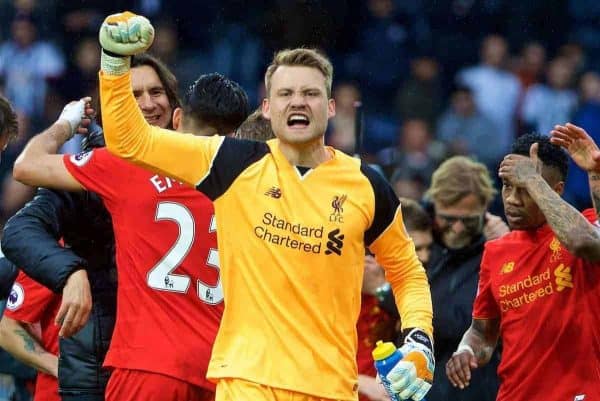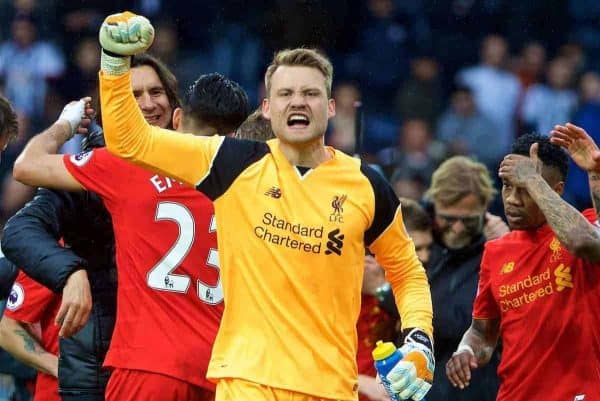 There is a strong argument to say that Simon Mignolet has been Liverpool's best player in 2017, albeit because many around him have struggled for form.
The goalkeeper has put in a string of good performances, and in his last two outings he has made vital saves to help earn the Reds three points.
Mignolet has never exactly been Mr. Popular at Anfield, but he is doing his best to win round his detractors and remain Liverpool's first-choice 'keeper next season.
The Belgian has managed just two clean sheets in the league this year, however, with the second coming in Sunday's victory at West Brom.
He has also only enjoyed five shutouts all season, which in comparison to the likes of Thibaut Courtois (13), Hugo Lloris (13) and David De Gea (12), is disappointing.
This is far from solely Mignolet's fault, of course, but it would be nice if he could end the season in an increasingly positive manner.
Liverpool's five upcoming fixtures are kind on paper, and they should allow the 29-year-old a good chance to edge his way towards a more respectable tally.
Three clean sheets should be the aim—anything better than that would be superb.