Continuing his three-part series looking at potential Bundesliga targets for Liverpool this summer, Keith Costigan turns his attention to the midfield.
The first instalment of Costigan's Germany overview included the likes of Sead Kolasinac, Andreas Christensen, Jonathan Tah and Niklas Stark, aiming to bolster the Reds' defence.
With Jurgen Klopp having already made three signings from the Bundesliga in his time as Liverpool manager, and having targeted others such as Mahmoud Dahoud and Christian Pulisic, further forays are likely ahead of 2017/18.
One of the key areas Liverpool require reinforcements in is midfield, both deeper and more advanced, and the Bundesliga is peppered with potential targets.
Here, FOX Soccer's Bundesliga commentator takes a look at potential midfield imports for Klopp.
Omar Mascarell – Defensive Midfielder – Frankfurt
With Lucas Leiva expected to move on in the summer, Liverpool will need to add a defensive midfielder to the squad, and Omar Mascarell could possibly offer an immediate upgrade from the Brazilian.
Mascarell, 24, started his career at Real Madrid but was sent out on loan several times—including a spell with Derby County—eventually signing for Eintracht Frankfurt last summer and has been excellent playing in front of their back three.
He's comfortable in possession and has the ability to switch the point of the attack with a good range of passing, while his positional play means he clogs up passing lanes for the opposition and also breaks up play with his ability to read the game well.
It is rumoured that Mascarell is attracting interest from other big clubs, which is a testament to how well he has performed this season.
Kerem Demirbay – Central Midfielder – Hoffenheim
Kerem Demirbay has had an excellent season and played a huge part in Hoffenheim's incredible run to third in the table.
A high-energy midfielder who has an excellent left foot and a good eye for a defence-splitting pass, Demirbay has three goals and seven assists this season so far and has been receiving rave reviews for his growth as a player in his first campaign at Hoffenheim.
Demirbay came through the youth system at Borussia Dortmund but was allowed to sign with Hamburg in 2013, and this season has seen him finally live up to his obvious promise.
He could be compared to Mahmoud Dahoud in terms of style of play and I think most would agree he has had a much better campaign than the former Liverpool target.
Naby Keita – Central Midfielder – RB Leipzig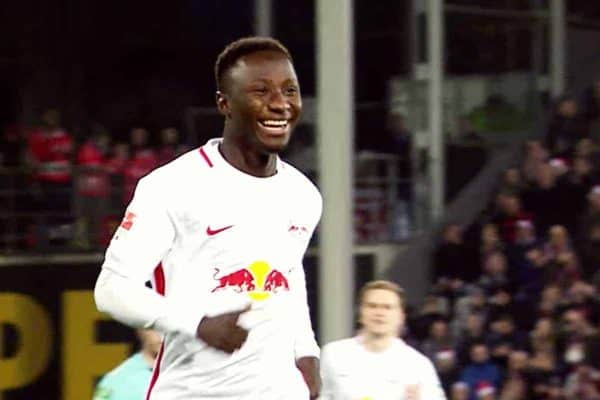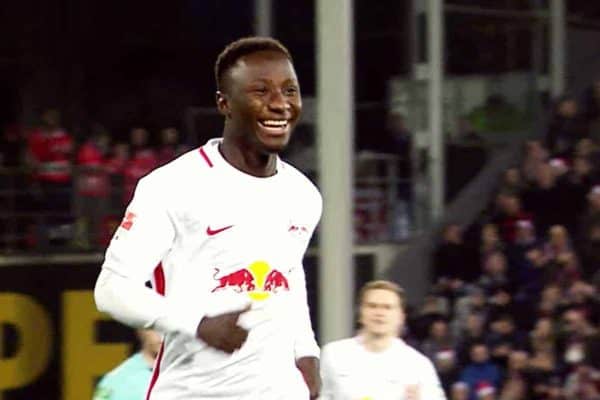 Naby Keita has been linked with a number of Europe's top clubs after a string of impressive displays for RB Leipzig.
A high-energy midfielder who fits perfectly into Leipzig's high pressing style, he closes down quickly defensively and also uses the ball well when in possession.
Keita also has the ability and engine to make runs in behind the opposition defence and has popped up with some timely goals this campaign.
Keita certainly wouldn't come cheap but his performances over the last 10 months suggest shelling out a huge fee for a player you could build a midfield around would be a wise move.
Leon Goretzka – Central Midfielder – Schalke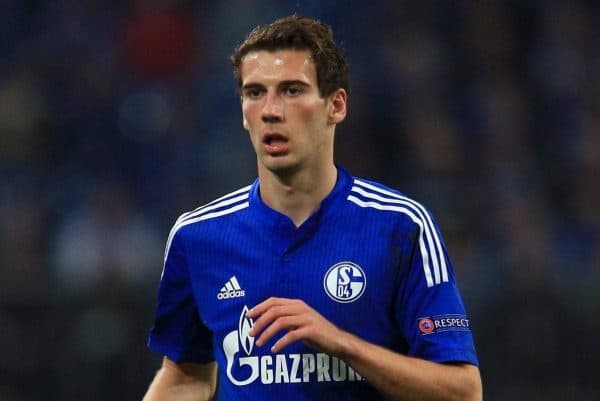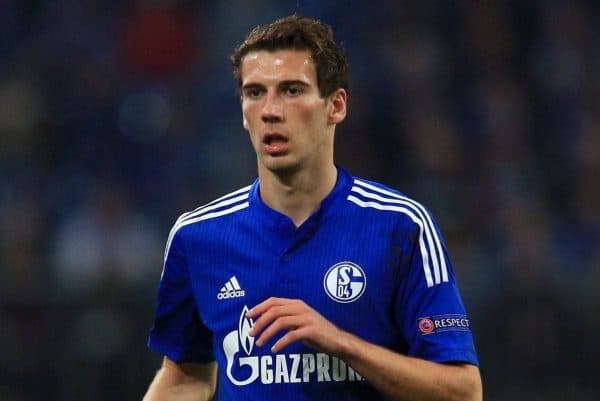 Despite Schalke struggling for form all season long, 22-year-old Leon Goretzka has impressed with his calming displays in the middle of midfield.
Goretzka is very comfortable with the ball at his feet and has a very good range of passing that allows him to stamp his authority on games.
If we are being overly critical, Goretzka has a tendency to dwell on the ball a fraction too long in possession but it is an area that he has improved on throughout the season.
Goretzka is more of a box-to-box style midfielder than someone who will simply sit in front of the back four, so may be seen as a good player to play alongside Jordan Henderson if Emre Can doesn't stay at the club.
He is expected to be available for around £20 million at the end of the season and at that price could prove to be a bargain signing to add some depth to midfield.
Douglas Costa – Winger – Bayern Munich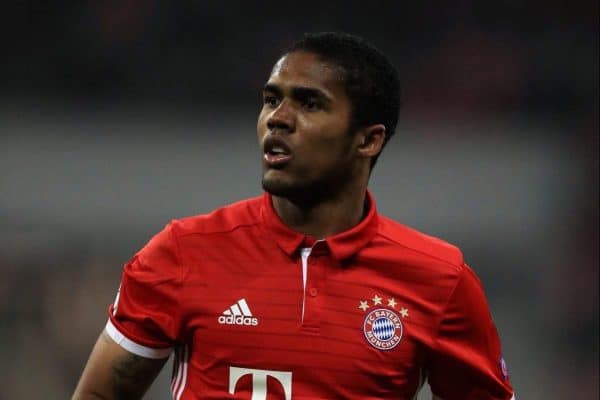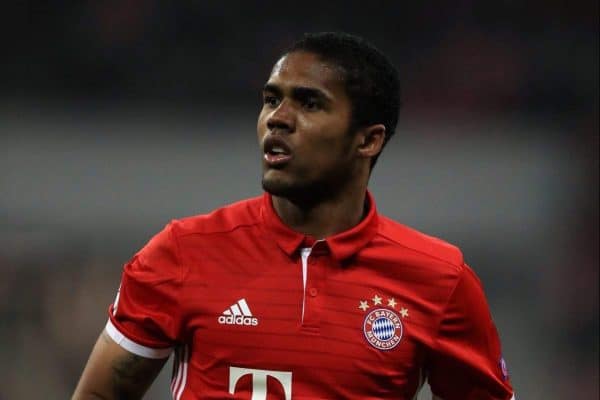 Douglas Costa may be a top-class winger but the form of Arjen Robben and Franck Ribery means he often finds himself left out of the Bayern Munich.
Costa is rumoured to be unhappy in Germany and would have plenty of clubs interested if he decides to make a move.
Best when he stays wide and is allowed to isolate the opposition full-back, he has an incredible first step that allows him to separate from his defender, and his delivery from wide areas is excellent.
Costa is still a little erratic in front of goal but it is an area he has improved on since arriving at Bayern.
He would not come cheap, but his quality would immediately enhance the Liverpool lineup should they try make a move for the Brazilian.
May Meyer – Attacking Midfielder – Schalke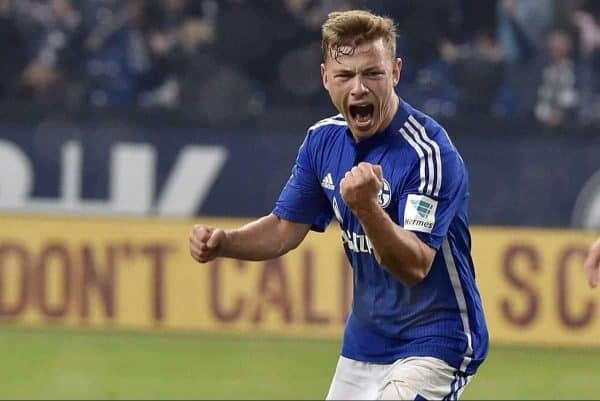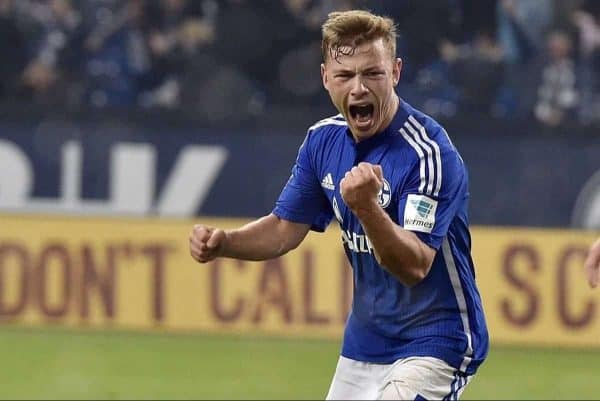 Max Meyer has not had the greatest of campaigns for Schalke this year but he is still a very talented attacking player that can play in a number of roles.
He has been utilised in both wide and central attacking roles and his energy and quick use of the ball make him a very good like player going forward.
Meyer sometimes struggles to create an end product, but at 21 he still has plenty of time to improve.
He has the potential to be a very good player but may not be the answer if Liverpool are looking for a player to come in and start immediately—though, at £17 million, he would be a useful addition that would offer quality cover to the front four.
Julian Brandt – Attacking Midfielder – Leverkusen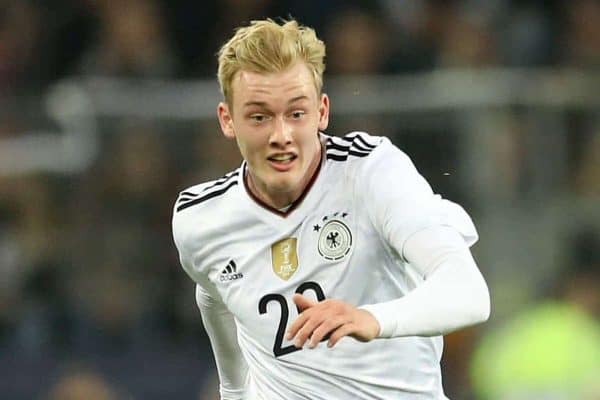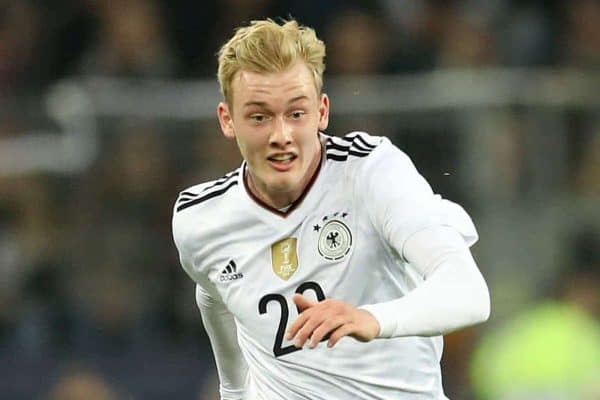 Every Liverpool fan knows about Jurgen Klopp's interest in Julian Brandt and despite rumours that a move to Bayern Munich is all but done he is apparently still available.
Brandt is obviously a talented player with the ball at his feet and is another player that would add to the creativity of any team.
I have seen him talked about as a wide player but I wouldn't classify him as an out and out winger; he is a clever player that will look to come inside and link but at times this season he has struggled to really stamp his attacking authority in games.
He even found himself let out of the starting lineup at times towards the end of Roger Schmidt's reign as Leverkusen coach but is now back in favour and recently scored his third goal of the season.
Speaking to several people on a recent trip to Germany it is obvious how highly Brandt is rated, but his form would have to improve if he was to have an immediate impact as a summer signing.
Hakan Calhanoglu – Attacking Midfielder – Leverkusen
Calhanoglu is currently serving a suspension for a 2011 contract breach and it is no surprise Leverkusen's form has dipped since his departure.
He has been deployed in wide areas at times and much like Coutinho he has the ability to come inside to devastating effect.
Calhanoglu's best role may well be as a classic No. 10, where he has the ability to find pockets of space and create for the players in front of him, while he also provides excellent delivery on set-pieces and also scores his fair share of goals from free-kicks.
A quick search of his name on YouTube will give you some examples of how devastating he can be from set pieces at the edge of the box.
Calhanoglu wouldn't come cheap either, but his ability to immediately add quality to the starting lineup means he would be an excellent addition for Liverpool this summer.
Kai Havertz – Attacking Midfielder – Leverkusen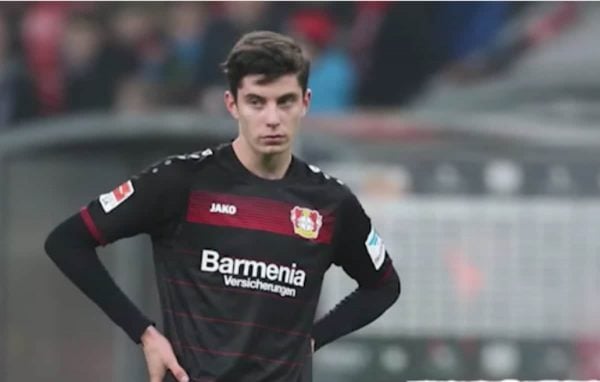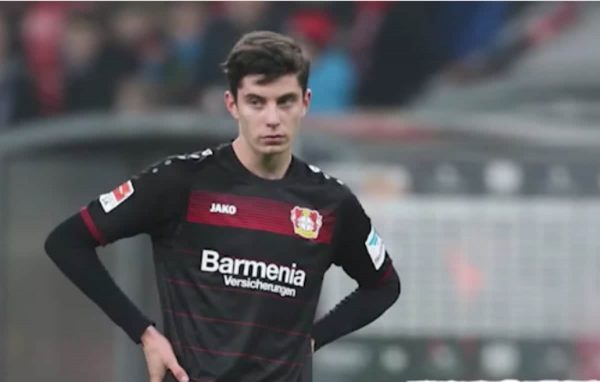 Kai Havertz recently became Bayer Leverkusen's youngest-ever goalscorer in the Bundesliga with his goal against Wolfsburg, breaking Brandt's record
He's still just 17 but since bursting on the scene earlier in the season he has put up a string of impressive performances.
Havertz has played as a wide midfielder and in a more central attacking role too and impressed in both. He has a superb first touch and an excellent left-footed delivery.
He has the ability to become a top star and is already being compared to former German international Michael Ballack.
Havertz is expected to remain at Leverkusen next year but if he does become available he would add immediate attacking depth to the squad despite his young age.
Emil Forsberg – Attacking Midfielder – RB Leipzig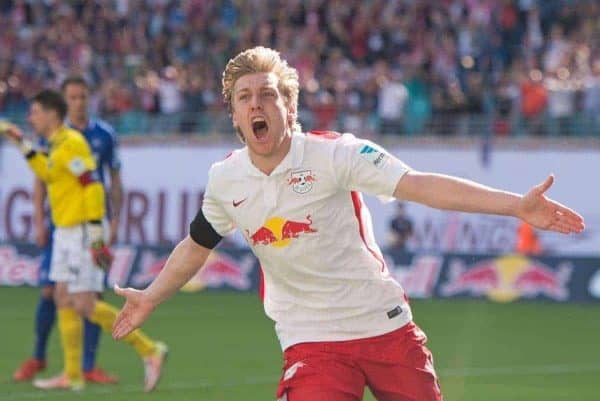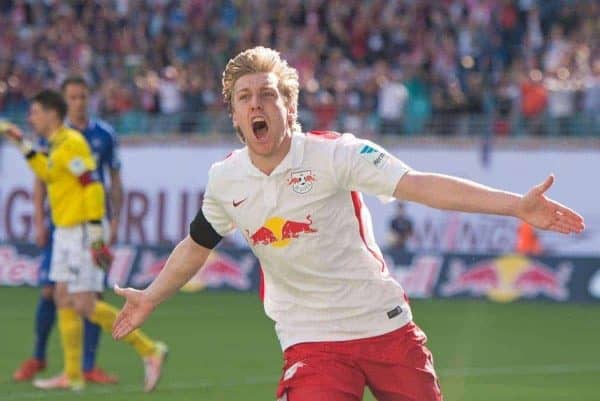 Emil Forsberg has become one of the biggest attacking talents in Bundesliga this season.
The RB Leipzig man has eight goals and 13 assists so far this campaign and is one of the main reasons his side are currently in second in the Bundesliga.
Leipzig play a 4-2-2-2 system with Forsberg starting in the more advanced two in midfield; his starting position is usually wide but loves to come inside and has the ability to thread a pass or go for goal.
Forsberg isn't a classic winger and if played out there he would look to come inside like Coutinho does to great effect, while he also has the ability to play underneath the striker as he finds pockets of space well and has the ability to play defence-splitting passes.
Forsberg, at 25, is in the prime of his career and unlike some of the other targets, he would have the ability to come in and start immediately.