Chester FC and Tranmere Rovers have become the latest clubs to join Liverpool and Everton in banning all involvement with the S*n newspaper.
The despised publication were banned from both Anfield and Melwood, as well as interviews with any Liverpool player or Jurgen Klopp, in February.
This was instigated by club owner John W. Henry following talks with the Hillsborough families, with Liverpool rightly admonishing the S*n for their abhorrent coverage of the disaster in 1989.
Widely boycotted across the city, further clubs have now followed suit in banning the S*n entirely.
Everton did so last week, in response to an abysmal column by former editor Kelvin MacKenzie, who was influential in their 'The Truth' headline 28 years ago.
MacKenzie labelled mixed-race midfielder Ross Barkley a "gorilla," while suggesting "the only men [in Liverpool] with similar pay packets are drug dealers."
The Toffees described MacKenzie's actions "appalling and indefensible," particularly given the proximity of his column to the anniversary of Hillsborough.
With the S*n now unable to cover either Liverpool or Everton at home, both Tranmere and Chester have join the initiative.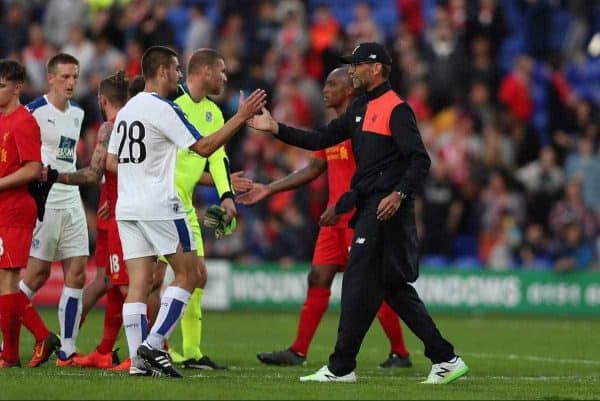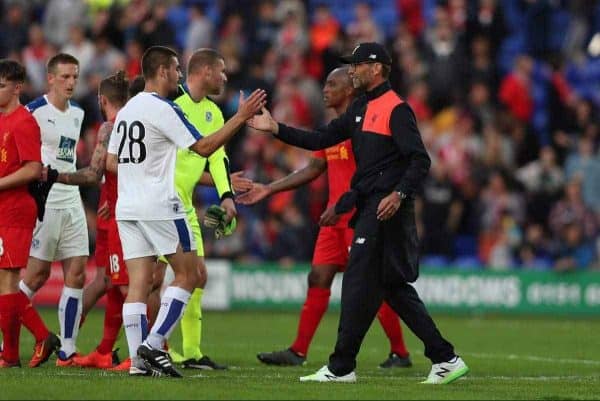 Tranmere, who hosted Liverpool in a pre-season friendly last year and currently have striker Jack Dunn on loan, addressed their ban with a statement on Thursday afternoon.
"As a club we absolutely deplore the paper's disgraceful reporting of the Hillsborough disaster," they wrote.
"The recent story published by the S*n containing comments were made which were both racist and deeply offensive to Merseysiders shows that the paper continues to treat the people of Liverpool with contempt.
"And as such the de facto ban on the paper will remain in place."
Cheshire club Chester did similar on Friday, referencing their coverage of Barkley's assault and the long-spanning treatment of the city of Liverpool.
"Chester Football Club is in the privileged position of not having any dealings with the S*n newspaper," they wrote.
"However, it goes without saying that we utterly condemn recent comments in that paper relating to Ross Barkley and, of course, the dreadful coverage of the tragic events at Hillsborough.
"We fully support our friends at Liverpool and Everton in the stance that they have taken, and will reflect that position in any dealings we have in the future."
Here's to more clubs doing the same in the future. Don't Buy the S*n.