Christian Benteke admitted he had felt "motivated" to play former team Liverpool before his two goals at Anfield gave Crystal Palace a vital win.
Philippe Coutinho's free-kick put Liverpool in front midway through the first half, but Benteke levelled just before the break and then headed in what proved to be the winner in the 74th minute.
Benteke's Anfield career never took off, but he has excelled there as a visiting player, and this brace gave Palace a victory which lifts them all the way to 12th, seven points clear of the drop zone.
"I was motivated, I would say," Benteke told Sky Sports 1 of playing his former club.
"We knew it was going to be hard to play against them, but I give all the praise to the lads for the hard work."
Benteke did not celebrate either goal too much, but marked his first of the afternoon with an elaborate handshake with Mamadou Sakho, the Liverpool defender who is on loan at Palace and who was watching from the bench.
"I said to myself if I got a chance to score I want to celebrate because I respect Liverpool," he said.
"But what happened when I was here is behind me and I was really looking forward to helping my team-mates."
Palace have now beaten Chelsea, Arsenal and Liverpool this month, with the nine points gained from unlikely sources more than the difference between them and the bottom three after Hull and Swansea won on Saturday.
"We saw the other teams won and it put a bit of pressure on us," said Andros Townsend.
"But over the last few weeks we have made a habit of upsetting the big teams and we've done it again thanks to the big man.
"It gives us a bit of breathing space for the final weeks of the season."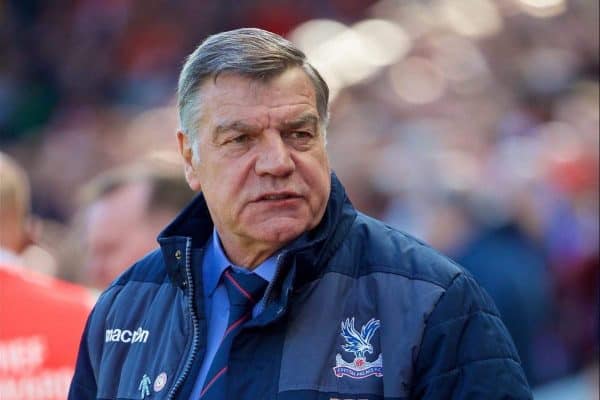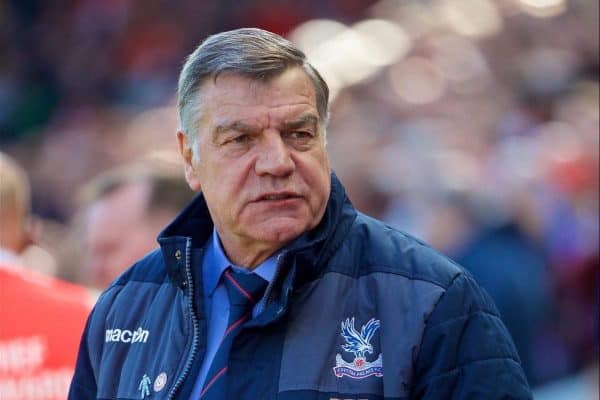 Palace manager Sam Allardyce said the win had made his life much easier ahead of a busy week with fixtures against Tottenham and Burnley.
"I can breathe a little easier," he said. "Thirty-eight points has been very good in the last 10 years. We have five games to go so this one is so important.
"We have Tottenham on Wednesday and Burnley after that. It lifts the pressure on us.
"I am worried these lads can't reach this level when they don't have time to recover. I may have to make huge changes to make sure we compete with Tottenham."
But opposite number Jurgen Klopp was left frustrated after a match he felt his team dominated without finding the killer touch.
"We had moments around their box, we had the possibilities to shoot but they were not clean enough," he said.
"We could have done better but we didn't so we have to take it.
"It is really harsh, really frustrating because we know what everybody is thinking, that it slips through the fingers of Liverpool again, so we have to bounce back, that is very important.
"We have a few days to recover from this and we must. If we want to go to the Champions League we have to win our final games."