Speaking to NFL stars Jarvis Landry and Kirk Cousins, Divock Origi revealed Jordan Henderson and Philippe Coutinho would be Liverpool's quarterbacks.
Origi, talking to NFL UK as part of a live tour promoting the four 2017 NFL London Games at Wembley and Twickenham later this year, caught up with his American football counterparts at the Reds' academy.
Landry, of the Miami Dolphins, and Cousins, of the Washington Redskins, gave Origi, Coutinho and Georginio Wijnaldum a crash course in the 'other' football.
And with Cousins playing quarterback, discussion with Origi turned to who would be orchestrator on the pitch at Anfield, which role the No. 27 would play and more.
"Philippe Coutinho and Jordan Henderson are the two players most like a quarterback at Liverpool," he said.
When the NFL met @LFC!@DivockOrigi talks about his love for ?!#NFLUK pic.twitter.com/ocQIJLadoa

— NFL UK (@NFLUK) 18 April 2017
"If there was a wide receiver that'd be me. Pace, strength and finishing skills!
"We have a lot of tactics at Liverpool, but I think the NFL have even more. They study tactics a little bit differently!
"Klopp focuses a lot on tactics, it's important of course. But in this game he puts an accent on playing on our intuition and just enjoying the game. You have to have a good mix.
"If there was one player I wouldn't want to be tackled by, it'd be Dejan Lovren. He's very aggressive and makes some dangerous tackles.
"If I was to compare an English football player and an American football player, I think the American player would be stronger but the English player would be quicker."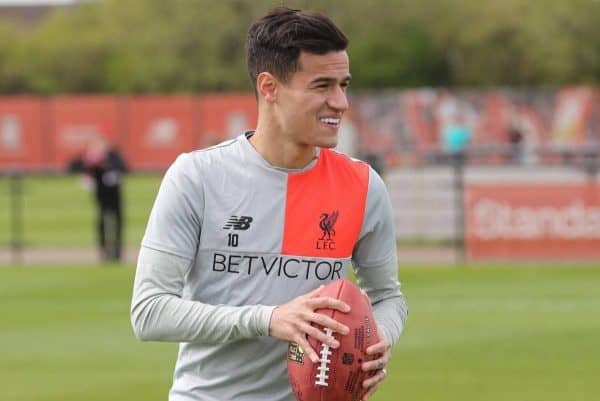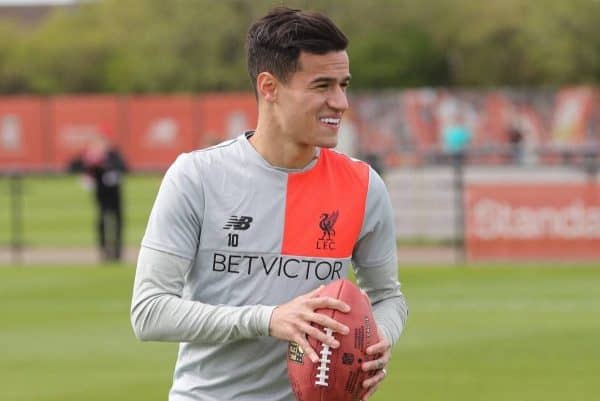 Coutinho was certainly far from accomplished when it came to throwing, however, with the Reds playmaker clearly more talented with his feet.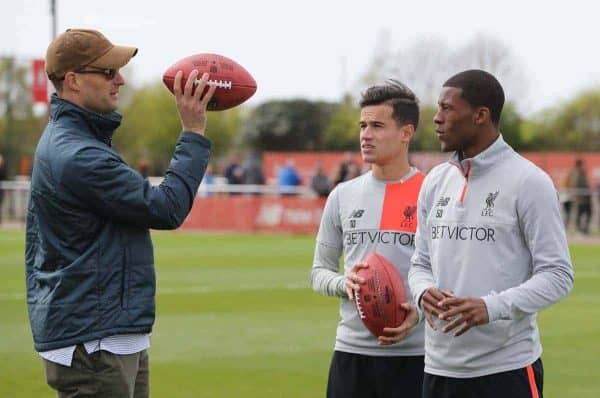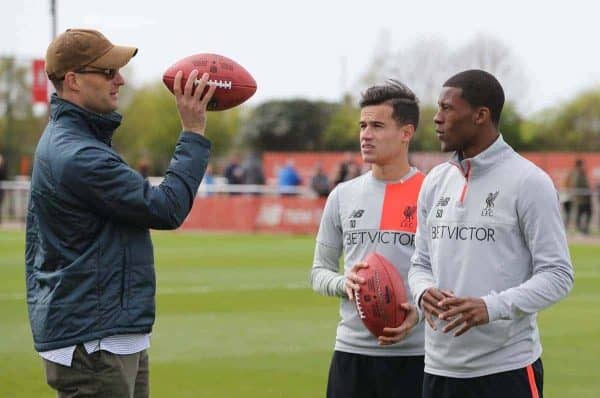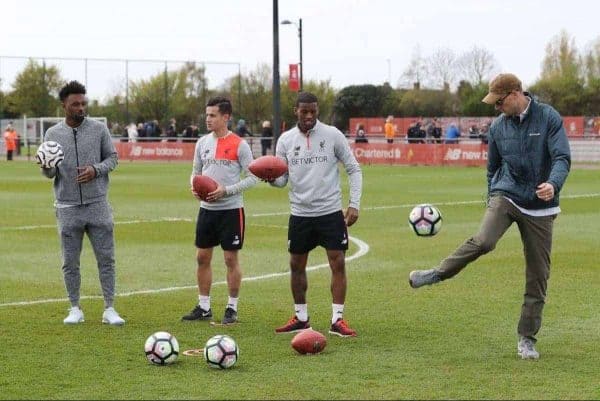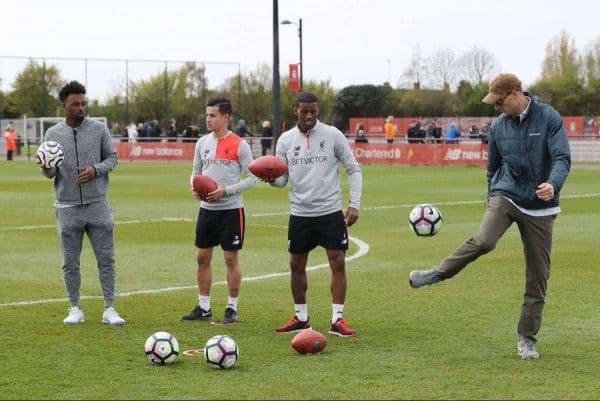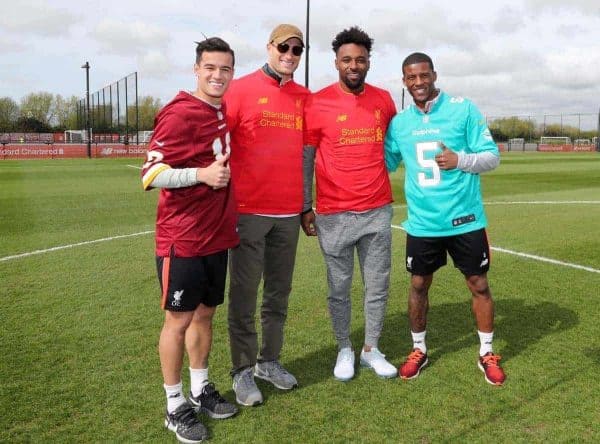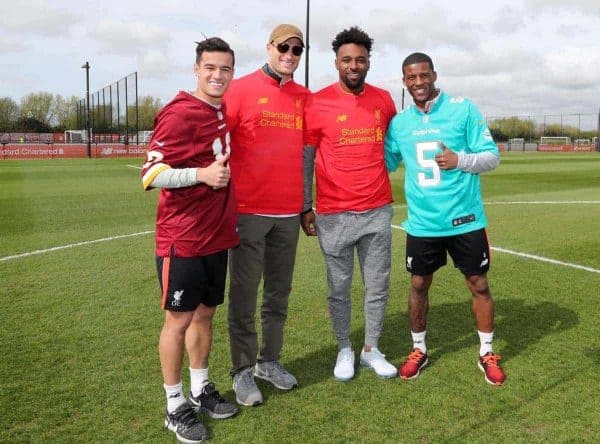 The quarterback role is one often referred to with a deep-lying midfielder, with Brendan Rodgers' use of Steven Gerrard as his No. 6 in 2013/14 a clear example of this.
Neither Coutinho or Henderson are operating in the same way as the former captain this season.
But they are two of the players who make Liverpool tick, while Origi earmarking a role as wide receiver is certainly accurate.
Tickets for the two NFL games at Twickenham go on presale April 27. Register your interest at www.ticketmaster.co.uk/nfl and follow @NFLUK for the latest news.