It was claimed over the weekend that Julian Brandt had agreed a move to Bayern Munich, but his agent and father has denied such reports.
Brandt, the 20-year-old German attacker, is seemingly one of Liverpool's main targets this summer as Jurgen Klopp seeks to add more depth to his wide options in his front three.
Speaking after Sadio Mane's injury on Saturday, Klopp admitted: "we don't have a one on one replacement."
With German paper Bild claiming over the weekend that Brandt had agreed a £25 million to Bayern Munich, it was a hammer blow to Liverpool's hopes of signing the prodigious talent.
However, Brandt's father, Jurgen, who also acts as his agent has branded the reports as fake news.
"It is fake news that Julian has agreed terms with Bayern," he apparently told Kicker.
"Julian has never been in the situation where he had to – or wanted to – make a decision on his future."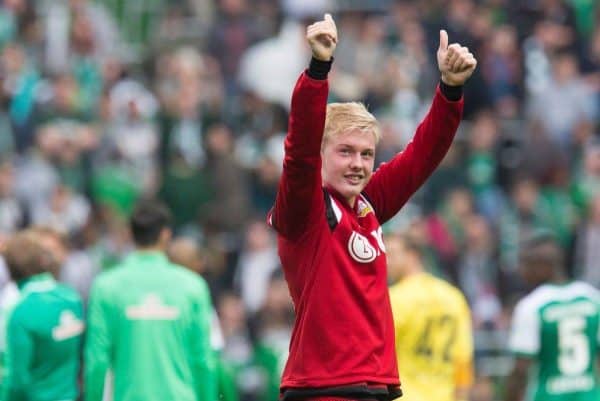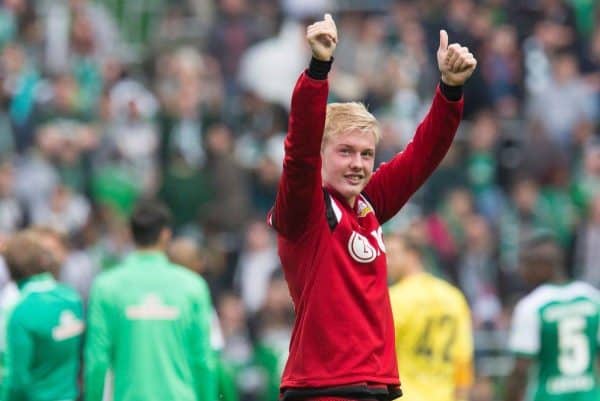 However, Jurgen Brandt admitted there have been enquiries from Bayern and other clubs about his son's availability.
"There isn't any trend nor any agreement," he added, speaking to Sky Deutschland. "Julian will speak to Leverkusen about the season and his future in the summer.
"There have been enquiries from Bayern as well as others — but only to me. I collect these but there's nothing concrete yet.
"Julian hasn't made any decision as to his future yet. He hasn't spoken with any of those responsible at Bayern such as [Karl-Heinz] Rummenigge, [Uli] Hoeness or [Michael] Reschke, nor has he spoken to [Carlo] Ancelotti."
With Liverpool's hopes of securing a Champions League place for next season being significantly improved by results at the weekend, their hopes of signing player of Brandt's calibre are similarly boosted.
A signing such as Brandt in attack and a top class centre-back like Virgil van Dijk would certainly see Liverpool buoyant on a return to Europe's elite, but there's a long way to go yet.
Brandt has two goals and seven assists in 25 Bundesliga appearances this season.