Joel Matip believes Liverpool's high-intensity attacking style has seen their defensive structure fall apart at times so far this season.
The 25-year-old arrived on a free transfer from Schalke last summer, but has struggled to find consistency at the back, largely due to a series of injuries.
Neither Matip or his centre-back partner Dejan Lovren have started alongside each other regularly this season, with the pair both suffering from setbacks throughout 2016/17.
This has no doubt contributed to the Reds' poor defensive record, with Jurgen Klopp's side conceding fewer goals (40) than only two other clubs in the Premier League's top half.
Given those with worse records are West Brom (42) and Watford (52), and that 19th-placed Middlesbrough (39) have conceded fewer, their deficiency is clear.
But while his absence has been influential, Matip believes Liverpool's style of play is also a key factor.
"We know that we have to improve our defence," he told Sport BILD this week.
"But it's also the style of play which makes it difficult in England: it's up and down all the time, and the tactical systems sometimes go to pieces.
"You are vulnerable, and you especially see that with teams like us who are strong going forward. But thank God we also score the most goals."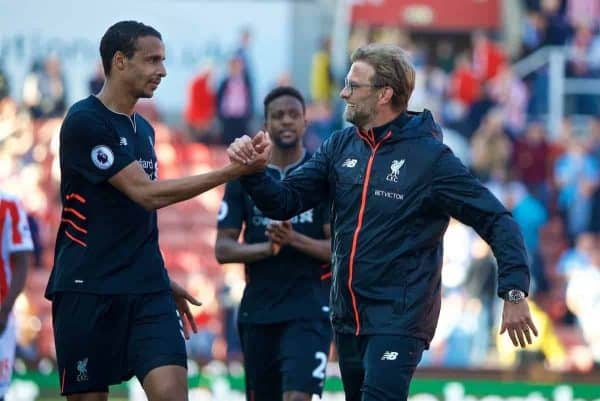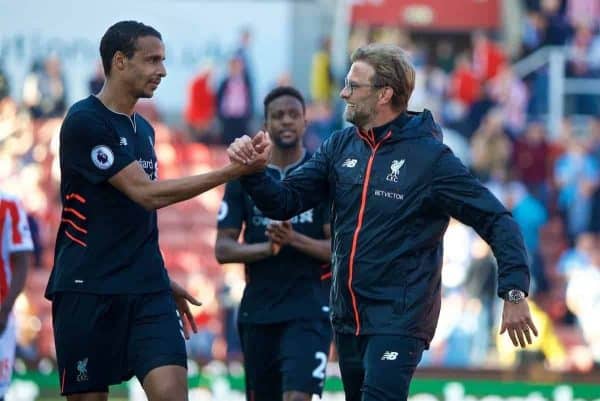 Adapting to life in the Premier League has been one of Matip's biggest challenges this season, despite the similarities between the English top flight and the Bundesliga.
And Matip attested that it was the heightened physicality of the league that has presented the biggest threat as he settles in alongside the likes of Lovren and Ragnar Klavan.
"It might sound like a cliche, but it's just more physical in Premier League," he added.
"Especially those teams from the bottom third where real 'bulls' are flying into the box. It's a different kind of rigorousness.
"I have the impression some teams design their match around it. And it's a real fight in the box because of it.
"It's different with the top teams where the key aspect is footballing skills."
It is difficult to argue with Matip considering Liverpool's record against the Premier League's top six this season, with their structure clearly easier to implement in those fixtures.
But this is something he will need to improve, as well as his team-mates, for the Reds to progress—as it will be the difference between battling for the top four and the title.