Football is a blame game. Some managers dodge it. Jurgen Klopp embraces it, writes Richard Jolly.
"The bad things are my responsibility, the good things are the responsibility of the players," explained Klopp after the 2-2 draw with Bournemouth earlier this month.
It is a policy to take the pressure off his players. It was also an apt assessment of some perceptions of Liverpool.
Lose games, or fail to qualify for the Champions League, and Klopp will be blamed in some quarters. Partly because of the pervasive scapegoat culture. But partly also because his willingness to eschew the obvious leaves him open to criticism from those who do not understand his style of play, his selections and his managerial philosophy.
Unconventional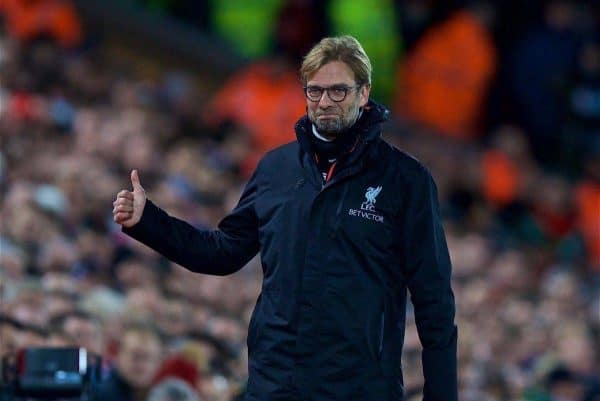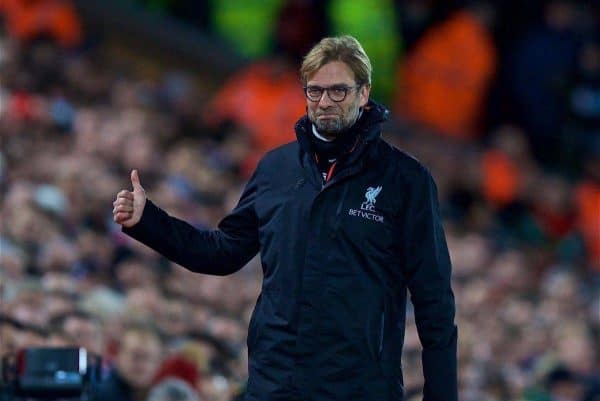 Those who adopt conventional wisdom can be on safer ground when things go wrong. They have simply done what the majority would do.
That is not Klopp's way. His teams and his tactics are not based on what fans or pundits think. Should his boldness backfire, it reflects more on him: certainly in the eyes of those who would pursue a more populist path, anyway.
Using James Milner as a left-back instead of as a midfielder is a case in point.
So, too, configuring a team without much width.
Most of all, there is the decision that runs counter to everything those with an ingrained belief in 4-4-2, the primacy of specialist scorers and out-and-out strikers espouse, the use of Roberto Firmino as a false nine in what is, in effect, a striker-less system.
Especially on the days when a professional, potent finisher like Daniel Sturridge is benched, it is easy to compare Firmino's goal return to those of Harry Kane, Sergio Aguero and Romelu Lukaku and conclude that Klopp has hampered Liverpool with his obstinacy and his willingness to omit predators.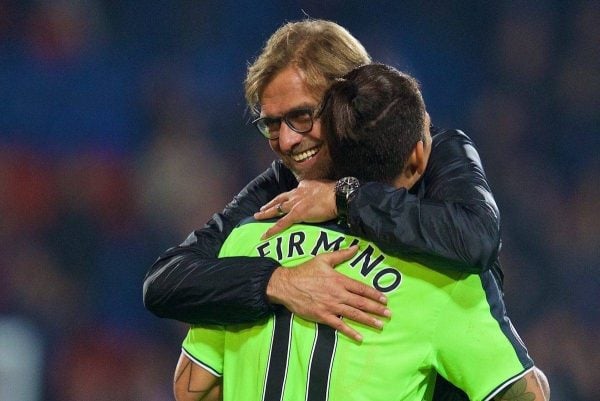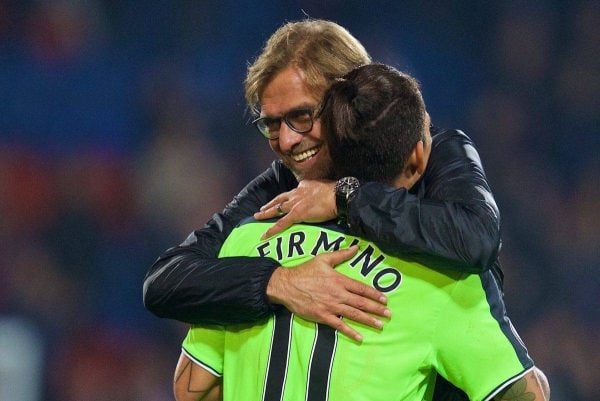 It is a simplistic interpretation, one which ignores the reality that Liverpool's best football is as blistering because there is no out-and-out centre-forward and the difficulty in producing definitive statistical proof of Firmino's multi-faceted contribution.
Strikers are easily judged by goals, false nines less easily by decoy runs that create room for others. Some of Klopp's decisions can be clearer to the connoisseur than the casual viewer.
Charismatic as the German is, viscerally exciting as his football can be, his management is not for the layman. Or not when it goes wrong, anyway.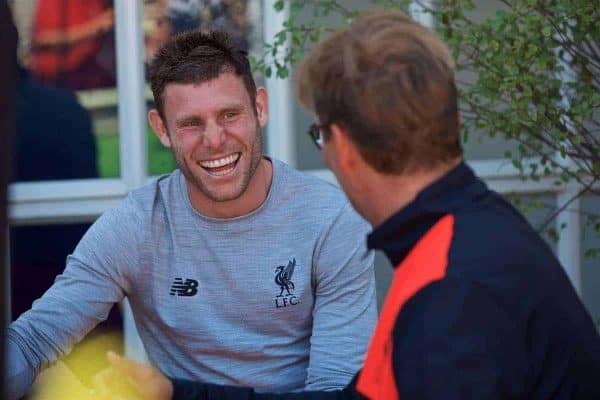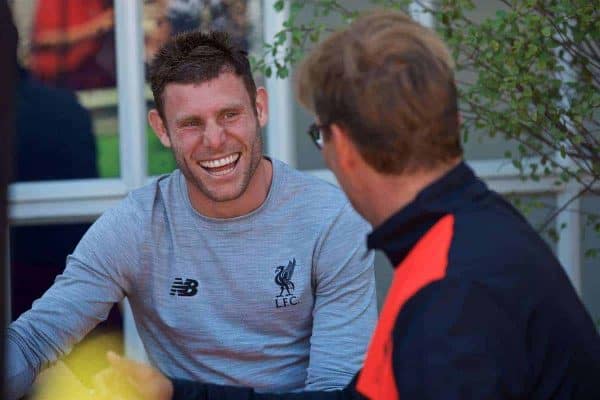 When Lucas Leiva plays centre-back, when Liverpool are losing at Stoke with the teenagers Ben Woodburn and Trent Alexander-Arnold on the pitch and Firmino and Philippe Coutinho on the bench, when ambitions in three competitions suffer amid sterility in January, it is easy to portray Klopp being in a minority of one, suffering because he insists on deviating from the norm.
Certainly one who seeks to form a bond with the supporters is nevertheless separated from the general public. If Klopp conducted a poll, the chances are its outcome would be a resounding suggestion he needs to buy a goalkeeper. The German instead has faith in Simon Mignolet and Loris Karius. Ask if he should sign a striker or a superstar, and the consensus may be in the affirmative.
But Klopp has a Wengeresque objection to the English obsession with the transfer market. He rejects the notion that the answer to any problem is to spend. He does not pursue big names and has a fondness for pursuing comparatively low-profile figures such as Karius and Ragnar Klavan who scarcely qualify as crowd-pleasing names.
His transfer market profit is further willingness of that idiosyncratic attitude. End up in the Europa League and Klopp risks being criticised for caution and faulted for frugality, even though comparatively few top clubs sign successfully in the winter window.
Different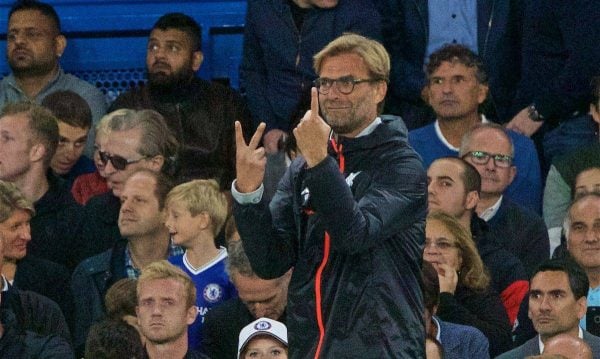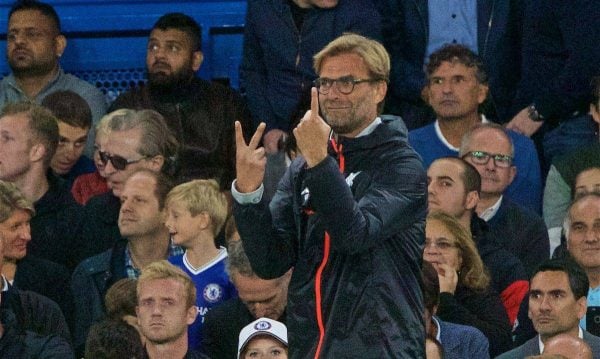 But it is also notable that the elite tend to attract, and perhaps even need, defiantly different decision makers.
Brendan Rodgers' faith in his own judgment was sometimes horribly misplaced but his radical ideas can also rank among his best.
Pep Guardiola's reluctance to do what the massed ranks of the punditry expect can be his undoing, but a determination to think outside the box has propelled him to such heights.
Antonio Conte seems to have overcome the historic English distrust of a back three, but it is easy to envisage the Italian coming under fire had his 3-4-2-1 system not proved an unqualified success.
They are evidence that managers need the imagination to do something different, that ploughing the obvious furrow can only take a team so far. None of which is to suggest that Klopp should be exonerated should Liverpool fall short. He is not automatically blameless.
But when many of his unconventional ideas, whether Milner's reinvention, Firmino's use in attack, or the narrow forward line of interchanging creators, have often paid off, he should be afforded more opportunity to pursue the others.
His decisions should be examined on a case-by-case basis with an acceptance of what he is trying to do, how and why. Without that, it veers closer to empty, but often loud, noise.
Criticism is always at its most valid when it is underpinned by understanding. As Klopp may discover, the danger for anyone who tries to do anything differently is that they are judged by the confines of the obvious.