Hull City left-back Andrew Robertson could be on his way to Liverpool this summer, with reports claiming an £8 million deal is in the works.
Robertson was linked with a move to Merseyside last summer, when Jurgen Klopp's priority target, Ben Chilwell, fell through his clutches.
But the Scotland international remained at the KC Stadium, and has been in impressive form for the Tigers despite their fight against relegation.
Hull activated a one-year extension on Robertson's contract in December, but this was likely a move to increase his sell-on value ahead of the summer.
And according to the Mail, this could well be the case, with Liverpool said to be "closing in on an £8 million deal."
They claim that with Alberto Moreno set to leave at the end of the season, Klopp is seeking a "long-term specialist," despite the positive form of current first choice James Milner.
Robertson would certainly be a prime candidate if that was the case, with age, quality and experience all on his side, and he looks ready to step up a level.
But whether this report is to be believed, however, is hugely questionable, with reporter Mike Keegan contradicting himself throughout.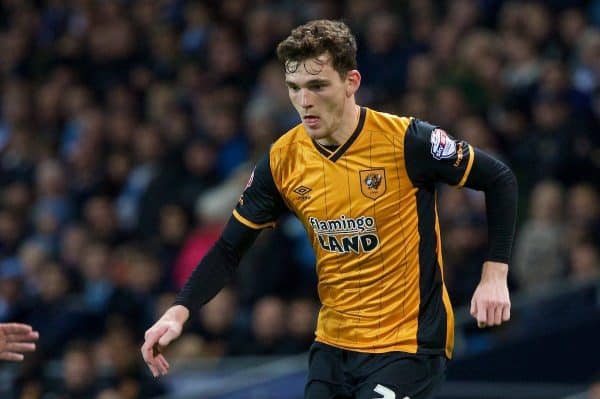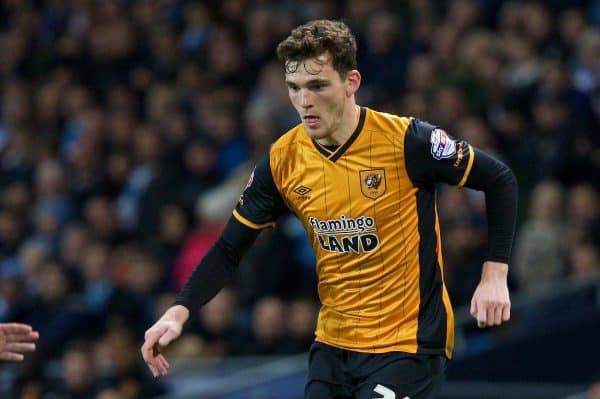 Firstly, a £8 million move is claimed to be close, before Keegan mentions interest in Real Betis' Riza Durmisi, concluding that Klopp "may look to add another left back this summer."
Fulham's Ryan Sessegnon has been widely reported by the Liverpool press gang as Klopp's key left-back target, but he is not even mentioned by Keegan.
Moreno is certainly likely to leave, but it is believed that Klopp will keep his faith with Milner for the short term, while nurturing a young talent like Sessegnon as his successor.
This is much the case with Nathaniel Clyne and Trent Alexander-Arnold at right-back, with the 18-year-old set for a bright future.
Signing Robertson would certainly be a wise move for Liverpool, and £8 million stands as a reasonable fee for a 23-year-old who has already made 197 senior club appearances.
The hope will be that he is on Klopp's radar, as there is no guarantee a deal for Sessegnon will be brokered.
The 16-year-old, who was named in the Championship's PFA Team of the Season, is set to sign his first professional contract when he turns 17 next month, and Fulham are eager to keep him.