Lucas Leiva has backed former Liverpool team-mate Steven Gerrard to "have a lot of success" in his new role in charge of the club's U18s.
Lucas joined the Reds in 2007, as a precocious young midfielder who had begun to make his name with Gremio in Brazil, arriving as Gerrard entered his prime.
The Liverpool captain thrived while Lucas found his feet, and they later took up a tandem role as two of the club's most experienced stars.
Now the Reds' longest-serving player, Lucas has experienced Gerrard's influence both on and off the pitch, and understands the importance of such a presence on Merseyside.
And with Gerrard confirmed to be taking up his new role as coach of the Liverpool U18s, beginning next season, Lucas has backed the move.
"I have been around at the academy a couple of times and he is very excited," he told Sky Sports, having joined Gerrard for a session at Kirkby in February.
"I think it is the best place for him at this moment, somewhere he can learn a lot.
"I am 100 percent sure that he will have a lot of success, and good memories as well, because he is a guy who works really hard.
"He is a role model—for me for a long time, and, for sure, for all the players who he will coach now.
"He is possibly the best man to show which way you have to go to be successful."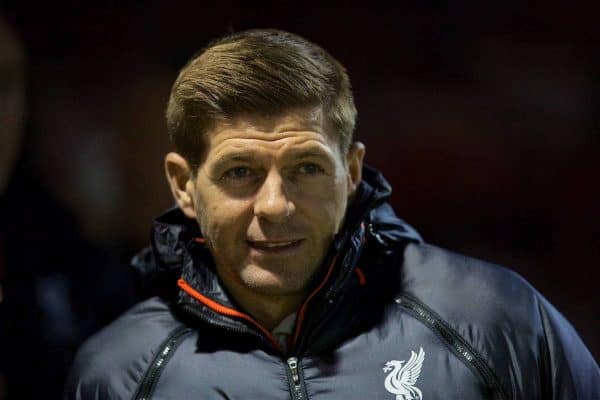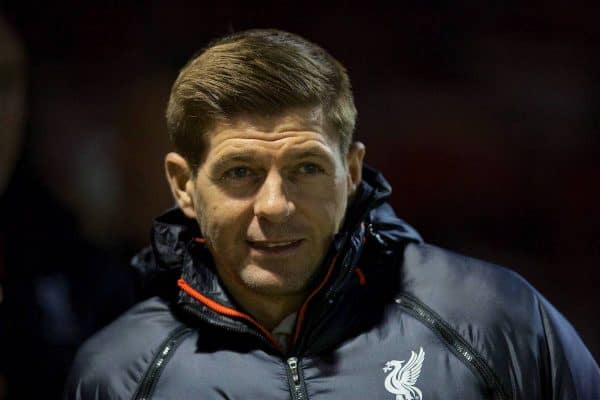 Gerrard has continually insisted he won't be resting on his laurels in his new job at the academy, despite regular testimonies to the power of his mere presence.
The 36-year-old has vowed to favour a physical approach with his U18s squad, looking to instil a will to win that reinforced his 17-year career in the first team at Anfield.
Establishing himself in the role of U18s coach will be important, as this is just the first stepping stone in his route to management.
Nurturing the likes of Adam Lewis, Liam Coyle, Okera Simmonds and Glen McAuley will be a marker of his quality as a coach, as with Neil Critchley before him.
But as Lucas attests, Gerrard has the credentials required to kickstart his move into the dugout.
And remaining at Liverpool gives him the perfect environment to do so.