Steven Gerrard has provided fascinating insight into what it takes to thrive at the top level, saying "you have to be obsessed" to succeed.
Gerrard forged a stunning playing career between 1998 and 2015, making 710 Liverpool appearances and going down as arguably the Reds' greatest ever player.
He also won 114 caps for England – the fourth-highest ever in a Three Lions shirt – and is widely regarded as one of the best midfielders of the last 25 years.
The 36-year-old is currently coaching at Liverpool's academy and is set to take charge of the U18s from the start of next season.
Speaking on BT Sport's 'Premier League Tonight' show on Saturday, Gerrard gave a superb understanding of what he thinks is required to thrive as a top-level footballer.
"I was obsessed," said Gerrard.
"Obsessed with being the best player in training every single day, and if I didn't I'd go home and think about it and try and do it again the next day.
"I was obsessed to be the best!"

Gerrard explains how young players become great players…??? #PLTonight pic.twitter.com/l3Nm02NDTJ

— Football on BT Sport (@btsportfootball) April 15, 2017
"You have to be obsessed. When you get that sniff and that little bit of hope you've got to be obsessed to move them (teammates) out of the way.
"Once you're in, they're not coming back."
Gerrard also spoke about what he believes are the key ingredients in a top player, with talent only taking you so far.
"The word 'talent' frustrates me," he added.
"I love talent and I love seeing it, but at Liverpool's academy, the important thing is they need to understand the other side of the game.
"Fighting, winning, tackling. Going where it hurts, letting your lungs burns, really digging deep.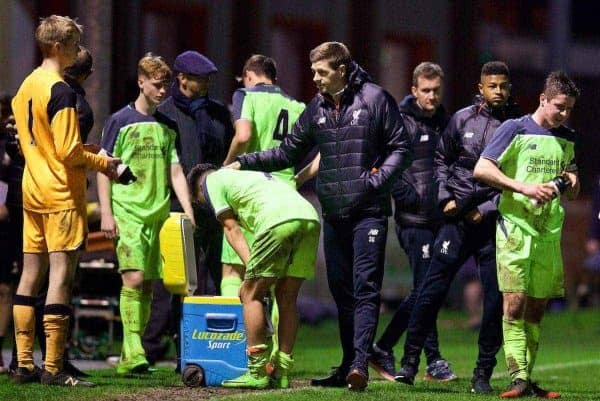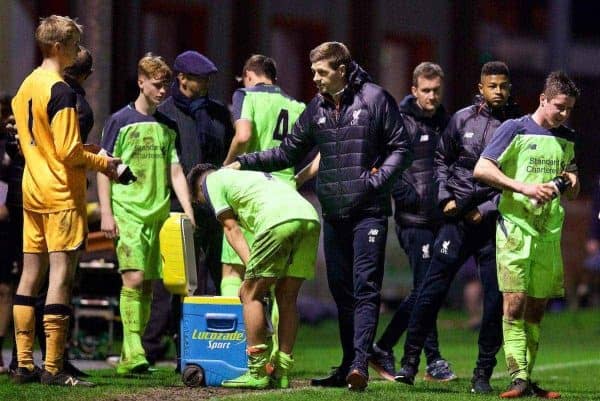 "At the end of the game when kids want to give up, you can't do that at Premier League and Champions League level.
"Just as important as talent is the other side of the game."
Gerrard's comments have been shared throughout the footballing community, and it sums up exactly why he enjoyed such a wonderful career.
He is clearly a born winner with the desire to improve all the time, and youngsters coming through at the academy will learn so much from working alongside him.
Admittedly, the Reds legend is a one-off, but more talented players will not have made the grade because they lacked his hunger.