Philippe Coutinho has stressed that his injury issues are behind him, and he is ready to help push Liverpool back into the Champions League.
The Brazilian limped off midway through November's 2-0 win at home to Sunderland, and subsequently missed a month of action, sitting out for nine games in all competitions.
On his return to action in January, Coutinho struggled for form, but with a star turn in Saturday's 3-1 win in the Merseyside derby, hinted at getting back to his best.
And speaking after the victory over Everton, the midfielder stressed that he was "fully cured."
"My foot is definitely better. It's fully cured now. There is no more problem with it," he explained.
"It's just that when you are playing very well and then you are out for a bit, after your return it's not quite the same.
"It's naturally going to take a bit of time to return to your best levels.
"You have to work very hard and hope that with that work you'll improve and get back to playing how you were.
"I'm physically better and I'm feeling more confident. The team is playing well again and we have to keep working to try and get better."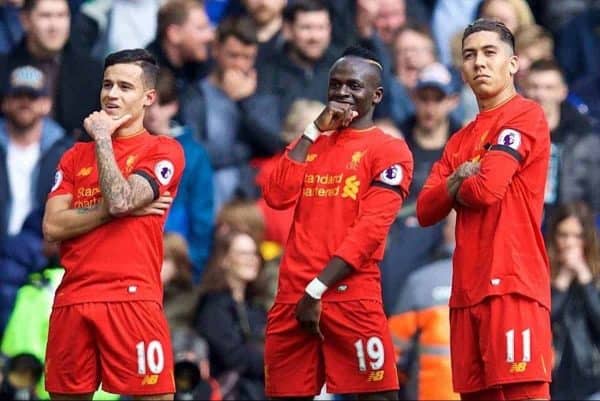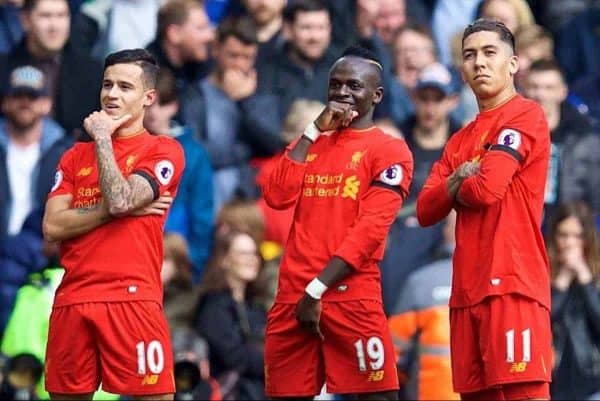 Despite signing a new five-year contract with the Reds in January, Coutinho has been regularly linked with Barcelona, with his compatriot Neymar leading the campaign.
But setting his sights on Champions League qualification this term, and titles in the near future, the 24-year-old showed no signs of agitating for a move.
"Liverpool is a fantastic club. I was received really well by everybody when I first arrived here," he added.
"It's got fantastic staff and fans and it has a huge level of ambition which is really exciting to see.
"I really think we're returning to a period where we can achieve greatness and win titles. That's the reason why I was attracted to stay here at Liverpool.
"Getting into the Champions League is very important for the club and obviously it's our aim.
"All the games are like finals now if we are going to achieve it. There are still a lot of points available to us and we need to win as many as we can."
Jurgen Klopp certainly believes the Reds will have a better chance with Coutinho in their midst, describing his performance against Everton as "worthy of 'world-class' status."
His next opportunity to shine comes against Bournemouth on Wednesday night, with eight cup finals left to play between now and May.