Philippe Coutinho has hailed the influence of fellow Brazilians Roberto Firmino and Lucas Leiva on how he has settled into life at Liverpool.
Coutinho signed a new five-year contract with the Reds in January, signalling his commitment to the club for the long term.
And looking to return to top form in recent weeks, the 24-year-old is once again underlining his status as one of Jurgen Klopp's most important players.
His ability has been magnified since the arrival of his compatriot, Firmino, last summer, with the duo enjoying a strong understanding both on and off the pitch.
"Roberto is a great guy. He has a lot of quality on the ball, and is physically very strong too," Coutinho said of his attacking partner.
"He's not as tall as other forwards, but you can see that he's very strong. He's really important for us.
"His movement creates space for others and for him too. That's very important for the way we play. Roberto is a clever player.
"He makes those diagonal runs that are so important to our play at Liverpool.
"He's always available to receive the ball on his own up there and, even if he doesn't get a chance on goal for himself, he helps to create opportunities for us.
"We're playing together here and we know each other well, so when we're playing for Brazil, we're already familiar with each other's movement.
"Whenever we get the chance to play or train together, it's great that we already have that understanding."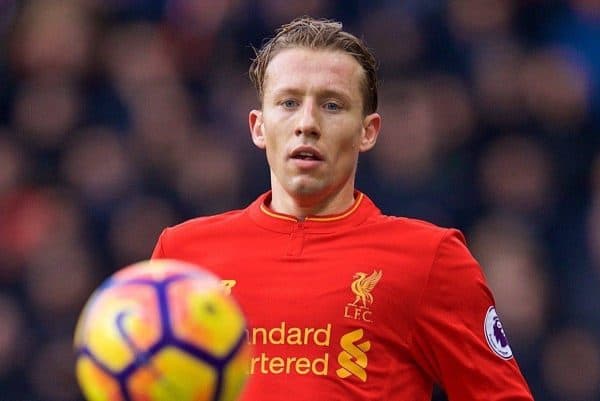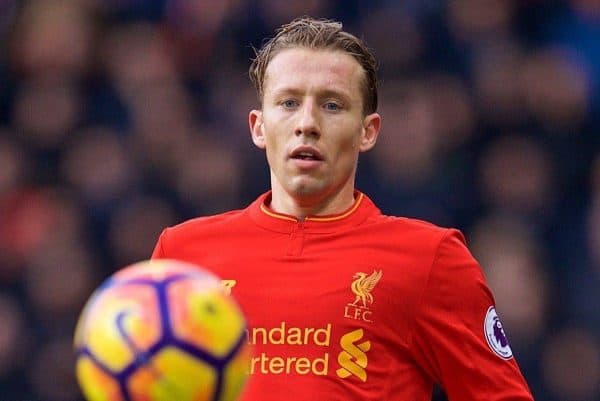 Another key presence is Lucas, who according to captain Jordan Henderson "sets the standard of professionalism and attitude of what it is to be a Liverpool player."
Coutinho mirrored this, citing the long-serving defender as one of the most important aspects behind his transition to life on Merseyside.
"Since I arrived at the club it's been very important—it was important to have Lucas here at the time I first came as he speaks the same language as me," he explained.
"He's been at Liverpool for 10 years and he'd already been here six or seven years when I joined and he knows the city very well.
"So yes it's very important that we've got a group of Brazilians here and that we can speak our language to each other. That makes it very good."
Lucas' role in the dressing room at Liverpool cannot be overlooked, despite the 30-year-old's squad duty under Klopp.
If he helps the likes of Coutinho and Firmino continue to perform, enduring beyond his 10th season may well be worthwhile.