Liverpool take on Stoke City at the Britannia Stadium on Saturday, so we have got in touch with a Potters fan to get his thoughts on the game.
It was an infuriating midweek for the Reds, who yet again failed to overcome one of the weaker Premier League sides.
The 2-2 draw with Bournemouth put a real dent in their top-four chances, with Josh King's late equaliser as sloppy as it was damaging.
A big response is needed by Jurgen Klopp's side this weekend, with Liverpool visiting a Stoke side with very little to play for.
Ahead of the match, we have had a chat with Stoke fan David Cowlishaw (@davidcowlishaw) to hear his thoughts on this season and Saturday's showdown.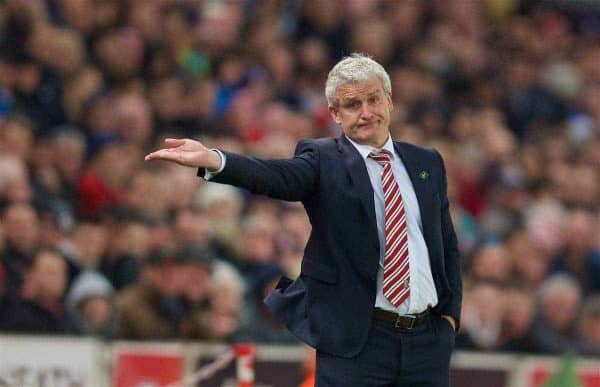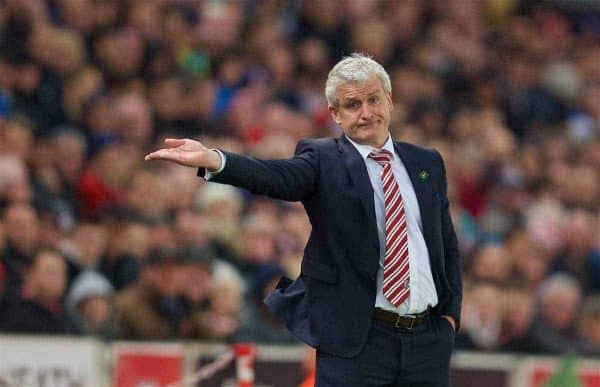 Stoke are 11th in the Premier League—what would you give their season out of 10?
A very generous four.
We're not in danger of relegation (yet) but this season has been totally underwhelming. No good run of form, no landmark result, no cup runs.
The games we have won have mostly been languid affairs against poor sides, and quite a lot of games we lose are drubbings or where we just don't look like scoring.
After our defeat in midweek, the 'Hughes Out' voices are getting louder. These are big games for his Stoke future coming up, and to be honest, it's hard to see him turning his slump around.
What do you think the issue is? Things growing stagnant?
Not just growing stagnant, but actively regressing in many areas. I won't say 'Hughes Out' here, but I'm far from happy with the job he's currently doing.
Our team is disjointed, demotivated and he doesn't seem to have a clue how to address it.
He lurches from one formation to another, has frozen out some of our best players and reverted to the kind of football that ended Tony Pulis' tenure at Stoke.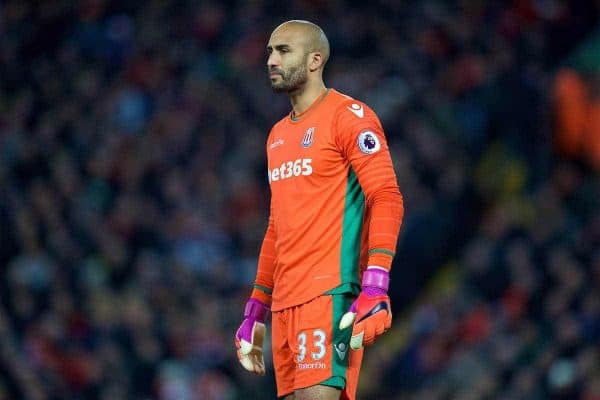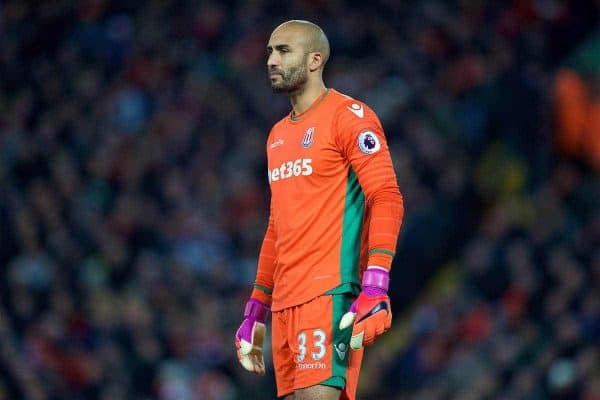 Who have been Stoke's three best players this season?
Bruno Martins Indi – A really classy defender, and it's imperative we sign him permanently in the summer. Has plugged as many leaks in the back line as he could, and is my runaway Player of the Year.
Marko Arnautovic – I feel a great deal of sympathy for Arnie, as he's carried us for large parts and is often our only creative force on the pitch. It's a shame he can't finish, but his touch is often sublime and he can twist the blood of a full-back. Deserves to be playing with better players.
Lee Grant – From nowhere, Derby's third-choice goalkeeper became massively important to us in Jack Butland's long absence. His performance at Old Trafford, in particular, was exceptional, and he's been a major step up from the goalkeeping non-entities of Shay Given and Jakob Haugaard.
Any who have disappointed?
Charlie Adam – I don't know why he's still getting games for us. A slow liability who's a walking yellow card in most games. The one thing he has in his locker, a sweet left peg, we're seeing less and less of as well. Plays the 'Hollywood ball' too often, and hacks down opponents when he (regularly) loses possession.
Another Anfield old boy, Glen Johnson is also showing signs of being a bit past his best now.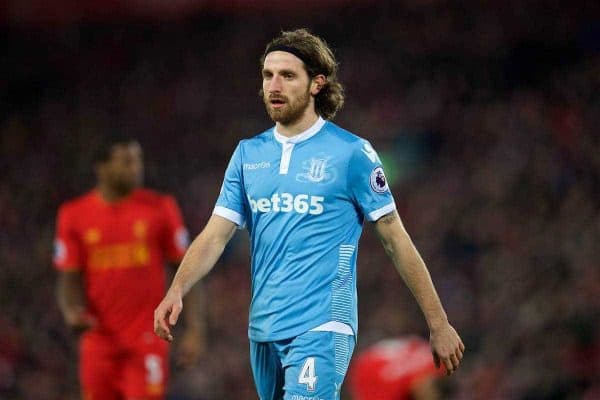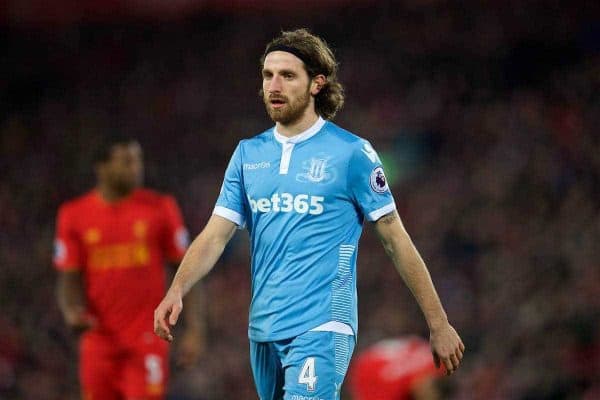 How has Joe Allen done since his summer move from Anfield?
He was massively important to us at the start of the season, and has become a fans' favourite with all-action, match-winning displays in the middle of the park.
The only issue is that his introduction has come at the expense of our midfield shape. He's not a No. 10 or a defensive midfielder, so it's hard to work out what his role in the team is.
Still, a typically hard worker with a good pass on him.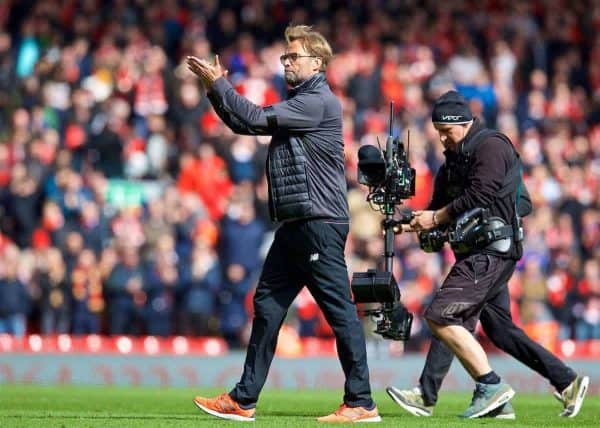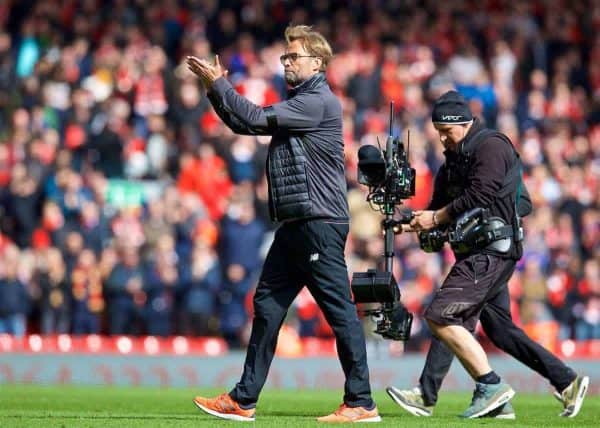 What have you made of Liverpool's season? It's always interesting to hear what opposition fans think looking in from the outside.
Liverpool are a very impressive side. You had a wobble without Sadio Mane, but on your day, you are the best side to watch in the Premier League.
Jurgen Klopp has been superb for the league, and has got you playing a great brand of football.
When on song, the likes of Philippe Coutinho, Roberto Firmino and Mane are devastating, and I think you're set for the top four.
Your defence could improve, though.
Switching our attention to Saturday's game, where do you see the key battles taking place? Any Reds you fear?
All of them!
Like I said, those attacking players are going to cause us real problems, and I'm interested to see if we go for a back three or a back four to counter it.
The famous gegenpress also worries me, as we don't generally cope well against good pressing sides, so we may hit it long to Peter Crouch and Jon Walters in a vain attempt to create something.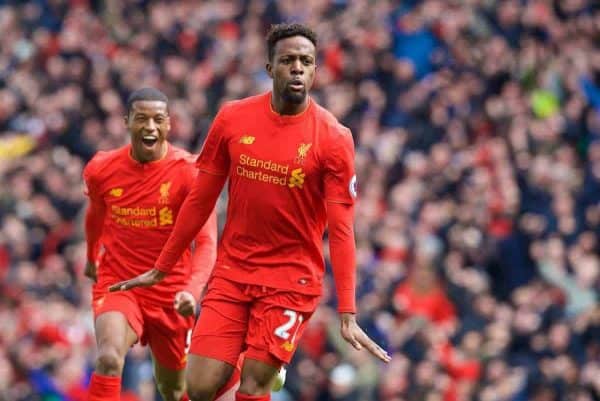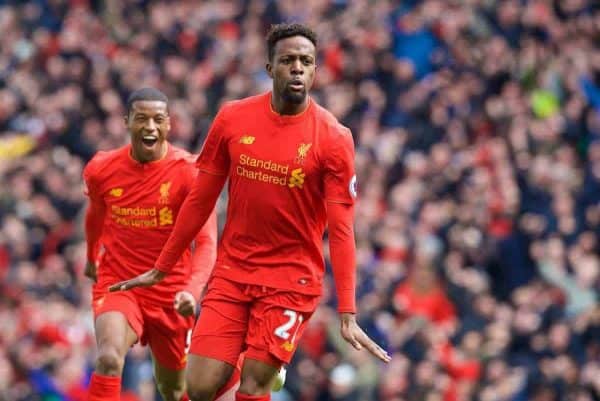 Finally, I need two predictions—how will the game pan out and where will both sides finish this season?
Liverpool will get an early goal, and it turns into a procession. Stoke 0-4 Liverpool, with Coutinho, James Milner and Divock Origi among the scorers.
You will finish third, we will finish 13th.
David is a contributor to the Wizards Of Drivel podcast (@wizardsofdrivel). Give him and the show a follow!