Liverpool's 2016/17 campaign has been a Jekyll and Hyde one, according to Southampton writer and supporter Richard Brereton.
The Reds welcome Saints to Anfield on Sunday afternoon, hoping to build on Monday night's nervy, Emre Can-inspired win at Watford.
Jurgen Klopp knows that three wins from their remaining fixtures will secure Champions League football – an enormous incentive for him and his players.
Recent performances at Anfield have been a far cry from the destructive, attack-minded ones we witnessed before Christmas, but hopefully, that changes on Sunday.
Ahead of this weekend's clash between Liverpool and one of their bogey teams, we spoke to Richard (@bagel_buns) about how he thinks the match will play out, and whether both sides' seasons have been a success or not.
Southampton sit 9th in the Premier League and have reached the League Cup final – how would you rate their season out of 10? 
It's probably been a six-out-of-10 season considering how difficult our remaining games are.
Saints are currently in the top-10, but could very easily slip into the bottom-half if performances don't improve in the last 4 games of the season.
It's been a fairly indifferent season in the Premier League, with some decent performances mixed in with some absolute dross. The biggest issue has been a real lack of goals all season.
The impressive League Cup run has definitely papered over many of the cracks this year, especially considering the dismal showing in the Europa League.
Are you happy with the job Claude Puel is doing? He appears fairly divisive. 
I will probably get a lot of stick for this from many of our fans, but I'm generally a fan of Puel's approach and think he was dealt a poor hand by the board.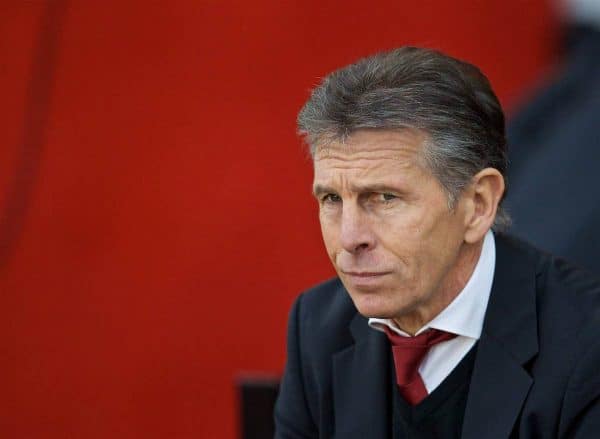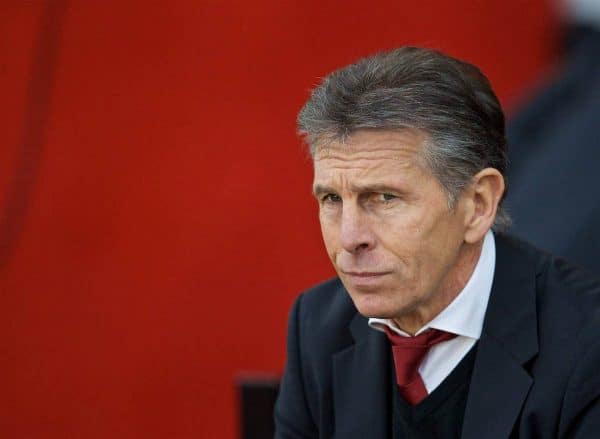 He introduced a diamond formation at the start of the season and we were creating loads of chances but were let down by abysmal finishing.
The board decided, probably for financial reasons, that a strike-force of Charlie Austin, Shane Long and Jay Rodriguez, supported by Nathan Redmond, Dusan Tadic and others would be sufficient. They fell a long way short of the required standard. though.
Puel has done some excellent work on the training pitch with young players such as James Ward-Prowse, Josh Sims and Jack Stephens, but there are other areas of his management that have been less than impressive.
His rotation policy in the early part of the season led to a series of disjointed performances, and while I fully understand from a sports science point of view why rotation is necessary, there was a lack of balance. Instead of changing six players every game he would have been better off rotating three at a time.
The other area that I have been unimpressed by is Puel's in-game management. More often than not he seems to make the wrong substitutions, which ruin the balance of the side.
Who have been the three standout players for Saints this season, and why?
The obvious one is Virgil Van Dijk, who was outstanding before his injury and is one of the most sought after players in the world.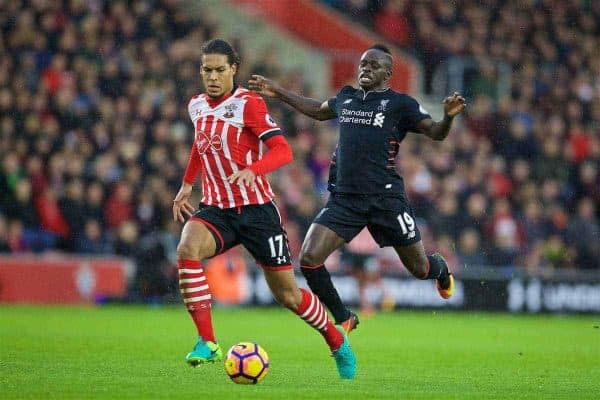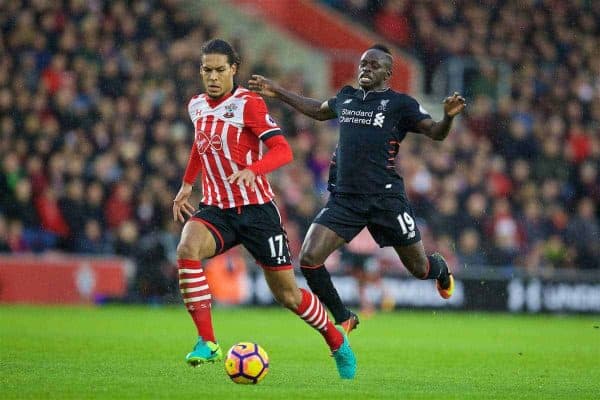 Should he express a desire to leave in the summer, and someone is willing to stump up more than £50million, then he may well be off.
I would, however, advise Liverpool fans not to read too much into early rumours as there are still months before the window even opens and many very compelling suitors will come out of the woodwork.
The second player is Oriol Romeu, who has been an absolute titan in midfield. Not only has he broken up play in fantastic fashion, but he has also distributed the ball brilliantly.
Too many holding midfielders play nothing passes which don't contribute effectively to attacking moves, whereas Romeu always commits an opposition player before passing, giving Saints a numerical advantage in the next phase.
The third player was more difficult to pick, and I want to give honourable mentions to Cedric Soares, Maya Yoshida, Ryan Bertrand and Redmond. All of them have put in some brilliant performances to win us games over the season and have improved as players.
I am going to go for Ward-Prowse, though, for two reasons: his improvement as a player and his importance to Southampton's overall play.
He has been one of those players that has been lauded by football hipsters for years due to him being young, English and having a dead-ball delivery style that resembles David Beckham.
Prior to this year he had only ever been a squad rotation player that has struggled to impose himself on games, but Puel has shifted him to the right wing and he has been a revelation.
Tenacious off the ball and calm on it, whenever he has been substituted recently the team has fallen apart and conceded late goals. His set-piece delivery is as good as ever, which means Saints look a goal threat from every corner and free- kick.
Any who have been particularly poor?
A lot of our fans have criticised players such as Sofiane Boufal and Pierre-Emile Hojbjerg this season for their inconsistent performances, but I'm going to overlook that because they are young, technically excellent and having to adapt to a new league. I am confident that they will come good.
Instead I am going to pick out Rodriguez and Long.
The former has had some excellent games, such as Liverpool in the cup and Bournemouth in the league, but they have been few and far between.
It has been incredibly frustrating to see a player who was so dynamic before his injury struggling for consistency. I would loan him out next year so that he can get regular football and try and return to his former level. I would understand if he is sold.
Liverpool fans will be disappointed to read that Long's biggest contribution this season has been his League Cup goal at Anfield. Aside from that he has looked bereft of confidence and a shadow of the player that he was last year.
I feel slightly sorry for him in that strikers more than any other players have fallen foul of Puel's rotation policy. It seemed as if scoring would guarantee that they were actually rested for the next game.
What have you made of Liverpool's season under Jurgen Klopp? A success, par for the course or a failure? 
I think it's been par for the course if you consider expectations pre-season.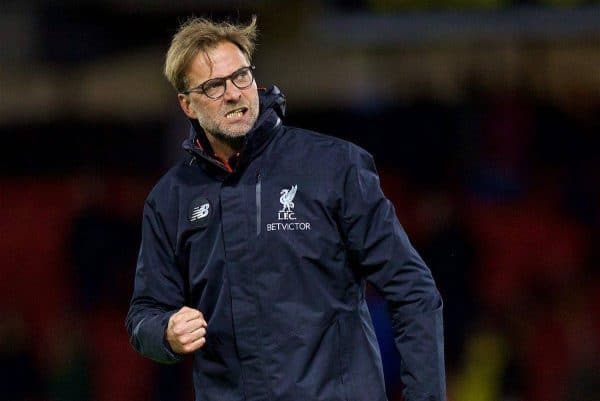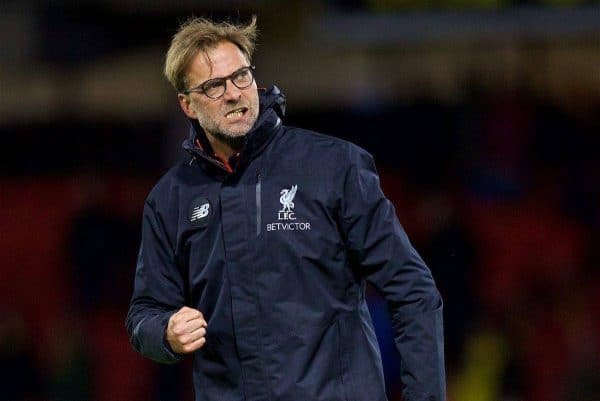 Clearly getting top-four should be seen as a success for Liverpool, but considering how many people were talking about a title challenge I think there are areas in which you have fallen short.
The first-half of the season was incredible in terms of performance level and results, but the second-half has let Liverpool down.
I think this is partly to do with the lack of quality in many areas (defensive midfield, all across the back-four and the goalkeeper) and to do with naivety on the part of Klopp.
Having not managed a full season in the Premier League before, I think he underestimated the physical toll on the players. Klopp took the opposite approach to Puel and hardly rotated at all, and it has cost Liverpool.
Looking ahead to the weekend, where do you see the key battles taking place at Anfield?
Liverpool have been surprisingly toothless in front of goal of late and Southampton have been leaking goals, so that could be a fantastic, albeit slightly low quality, battle.
Those issues aside, I think the main battle will be in midfield. Whichever team can dominate that area of the park will come out victorious.
We saw in the semi-final second leg that Liverpool lacked penetration in midfield, which ultimately blunted any attacking threat and allowed Southampton to slice through them on the counter-attack at will.
As always, we ask our rival fan for two predictions – how will the game pan out and where will both sides finish this season?
Unfortunately, I think Liverpool will finally register a win over us for the first time this season.
Saints have been fairly lacklustre of late and I can't see that changing this weekend, even though we have performed better on the road of late.
The optimist in me wants to believe that we can get a result, but the realist in me is winning this time. I will go for 2-1 to Liverpool.
The Reds will finish fourth and we will come 10th.