With just three rounds of Premier League fixtures remaining this season, things are understandably tense at both the top and bottom of the table.
Liverpool had one of their most productive weekends of the campaign last time around, with the 1-0 win at Watford on Monday night the icing on the cake after the two Manchester clubs were held by Middlesbrough and Swansea, and Arsenal had been downed by Tottenham.
The Reds now have a wonderful chance of a top-four or even top-three finish, but Sunday's visit of Southampton is one they must be switched on for.
Sunderland are now officially relegated, having dodged the drop endless times over the years, and Boro look set to join them despite their credible draw against City.
There are some key games to look forward to over the next four days – here's a look at the best of the upcoming action.
Win-win game for Liverpool at the Emirates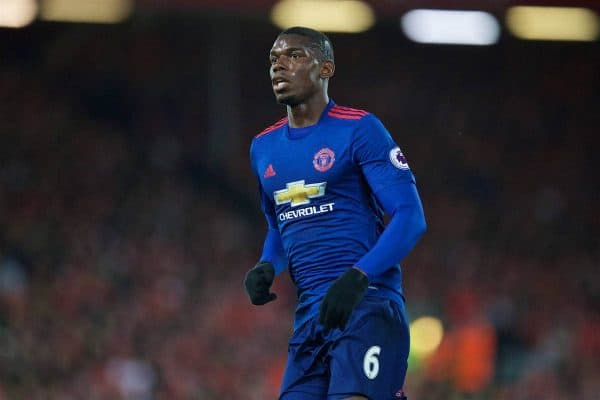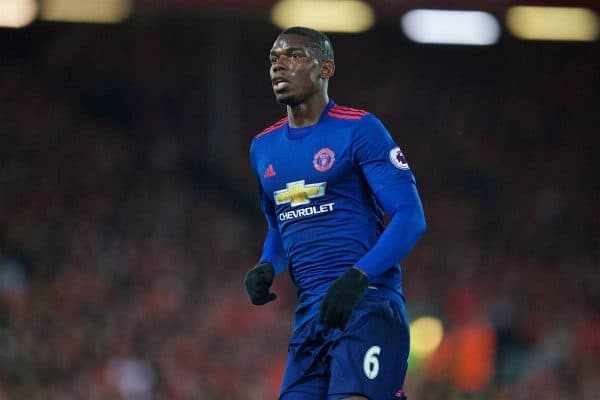 Sometimes, a match comes along that benefits Liverpool regardless of the result. Sunday's clash between Arsenal and Man United is exactly that.
A draw would be the absolute ideal outcome, but either side losing would have its plus points. A United win is the worst case scenario, but even that would at least mean the end of Arsenal's top-four hopes.
It is an extremely difficult game to predict, with Arsene Wenger's side completely out of sorts in the league and Jose Mourinho's outfit dogged by injuries and Europa League distractions.
Hopefully, Liverpool have seen off Southampton just before the game kicks off, and we can all sit back and drink in at least one of our rivals going home miserable on Sunday night.
Anything could happen, but given Mourinho's record against Wenger, United may fancy their chances at the Emirates, unless key players are rested.
Hammers to end Spurs' title bid?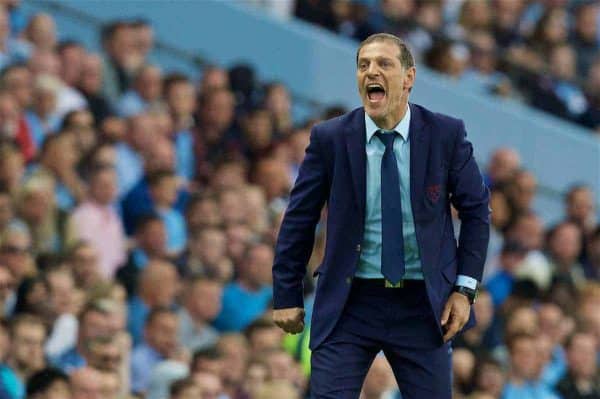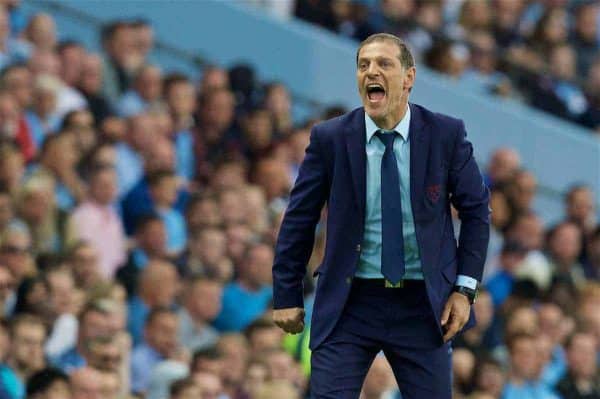 You have to take your hat off to Spurs for the way they have kept in touch with Chelsea, and their 2-0 win over Arsenal was about as conclusive as a derby victory gets.
On current form, the north Londoners are the most complete team in the country, with genuine quality everywhere you look.
They kick off the weekend with a trip to West Ham on Friday night – did Sky suddenly decide to bin Friday Night Football midway through the season? – which may be a slightly tricky one for them.
A win would get them back to within a point of Chelsea, who host Middlesbrough three nights later.
Admittedly, the Hammers' season has been a very forgettable one, but their supporters would love to end Spurs' title hopes, even if it will effectively hand the trophy to the Blues.
London Stadium under the lights could produce quite an atmosphere, and if Mauricio Pochettino's side aren't at the races, you could see West Ham causing an upset. Spurs do keep proving the masses wrong, though.
Easy night for Chelsea, Boro relegated?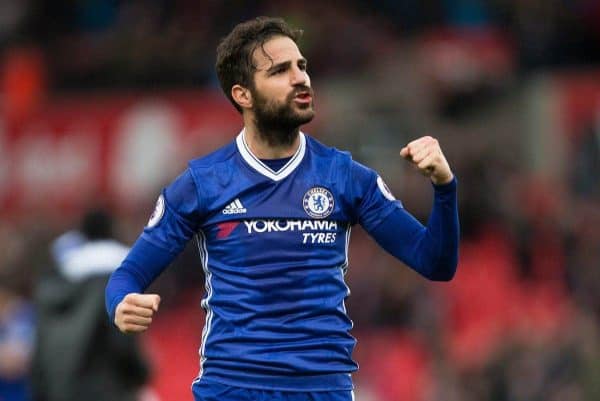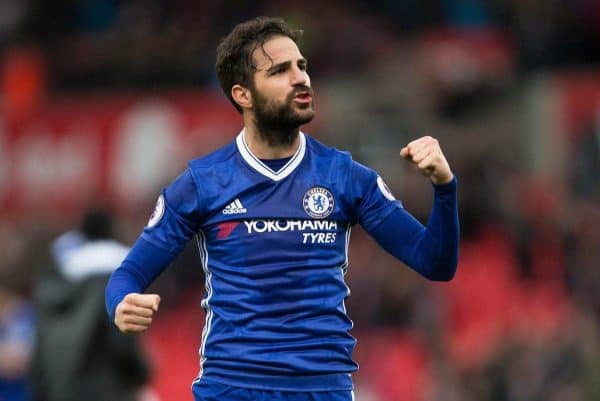 On paper, this looks about as one-sided as a Premier League game will get this season.
Chelsea continue to beat just about everyone who stands before them, while Middlesbrough are one defeat from relegation to the Championship.
It seems almost impossible to see anything other than a home win, but this league does funny things at this stage of the season.
Boro showed that they are not giving up on survival just yet, having got a spirited draw at home to Man City last Sunday, while the leaders may feel the heat if Spurs have narrowed the gap to just a point.
If Antonio Conte's men score early, you're switching over, but it could be an interesting night if Boro hold firm for a while.
Reds cheering on Allardyce for once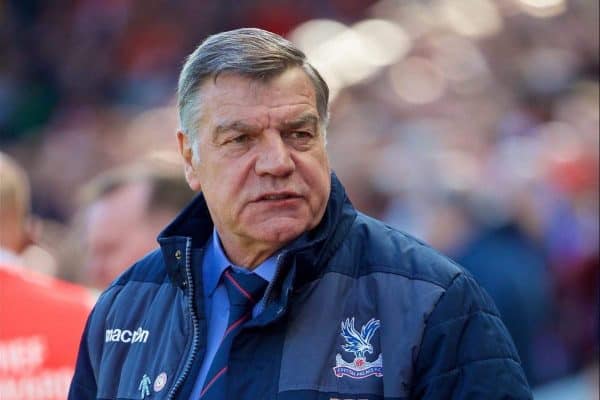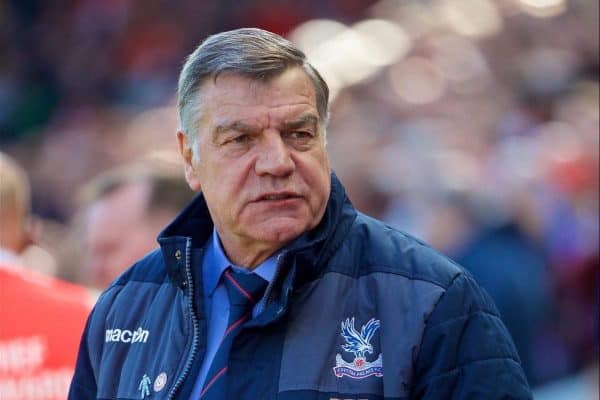 We're not exactly famed for liking Sam Allardyce, especially after his Crystal Palace side won 2-1 at Anfield recently, but this weekend is different, as Palace head to the Etihad to try and cause a shock against City.
The Eagles look a dangerous outfit at the moment, with pace galore on the counter-attack, and the hosts' attacking style potentially playing into their hands.
All of a sudden, Liverpool are ahead of City on goal difference, and if Palace could nick something on Saturday lunchtime, it would be the perfect start to what is hopefully a successful weekend for the Reds.
You would expect Pep Guardiola to get the better of Allardyce, but you wouldn't be stunned if Palace once again upset the apple cart.
The Hull-Swansea duel continues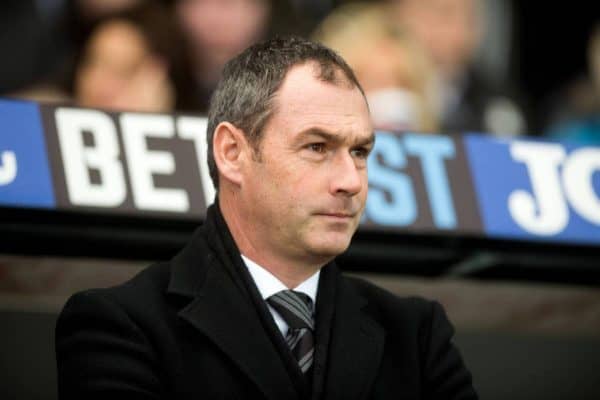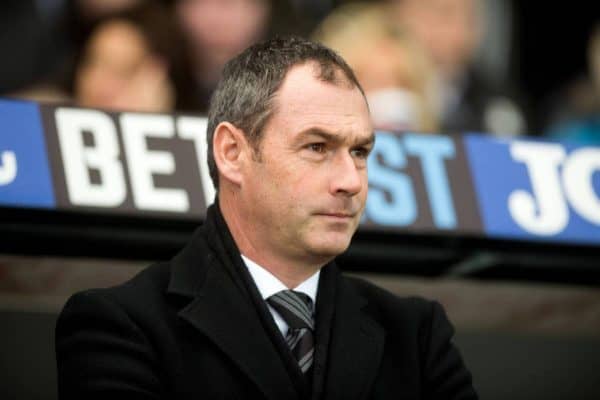 Sunderland have gone, Boro look to be joining them and the likes of Palace, West Ham and Burnley are safe, so the final relegation place will be taken by either Hull or Swansea.
Marco Silva's Tigers are the favourites to narrowly beat the drop, given their two-point advantage, but there could easily be twists and turns in the final three matches.
Hull know that they have the easiest fixture possible on Saturday, as a doomed Sunderland visit the KCOM Stadium. Failure to win would be disastrous.
Swansea then entertain Everton later in the day, knowing that three points could either take them ahead of Hull, draw level with them or remain two adrift.
Should the gap be any wider come Saturday night, you would have to say Hull are all but safe. Two home wins look likely.
Fixtures, UK TV Info & Predictions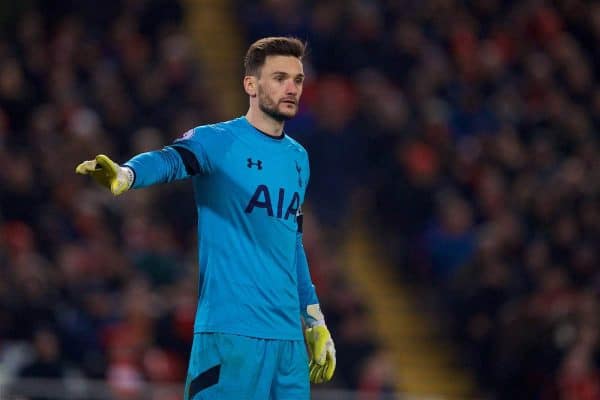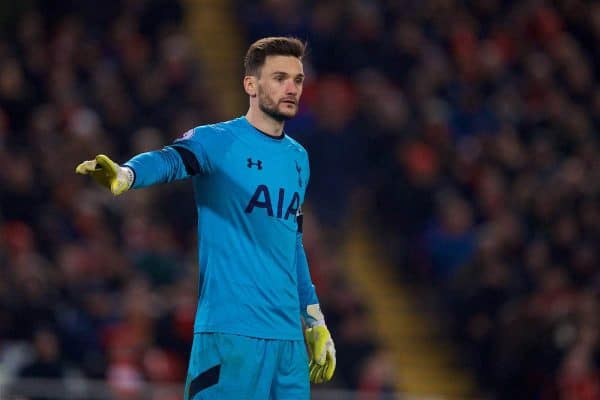 Friday
West Ham vs. Tottenham – 8pm, Sky Sports 1
Prediction: 1-2
Saturday
Man City vs. Crystal Palace – 12:30pm, Sky Sports 1
Prediction: 2-1
Bournemouth vs. Stoke – 3pm
Prediction: 2-0
Burnley vs. West Brom – 3pm
Prediction: 1-1
Hull vs. Sunderland – 3pm
Prediction: 2-0
Leicester vs. Watford – 3pm
Prediction: 3-1
Swansea vs. Everton – 5:30pm, BT Sport 1
Prediction: 2-1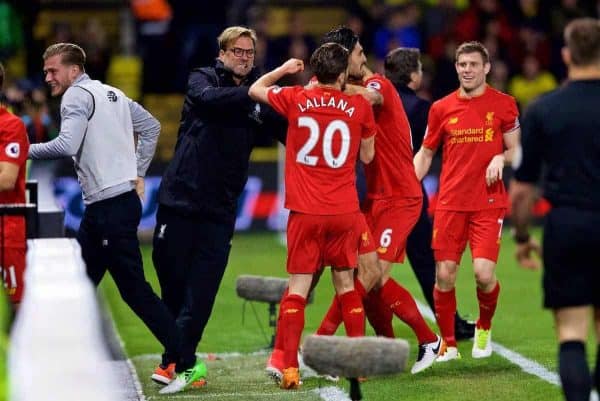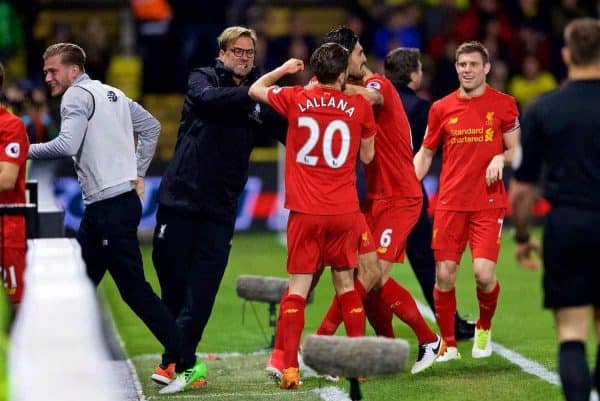 Sunday
Liverpool vs. Southampton – 1:30pm, Sky Sports 1
Prediction: 1-0
Arsenal vs. Man United – 4pm, Sky Sports 1
Prediction: 1-1
Monday
Chelsea vs. Middlesbrough – 8pm, Sky Sports 1
Prediction: 3-0