The signing of Dominic Solanke to Liverpool has raised a few eyebrows, with many left wondering how the Reds' fellow strikers now fit in.
It was confirmed on Tuesday that Solanke would officially join the Reds from Chelsea on July 1, in a deal expected to be in the region of £3 million.
With the 19-year-old England U20 and U21 international feeling a switch to Anfield will give him more first-team opportunities than at Stamford Bridge, immediate talk has turned to Jurgen Klopp's use of his squad next season.
Given a high-profile striker is still likely required during the summer, and with several other marksman already at Liverpool, fans must wonder what the future holds for all of them.
Firmino and Sturridge safe?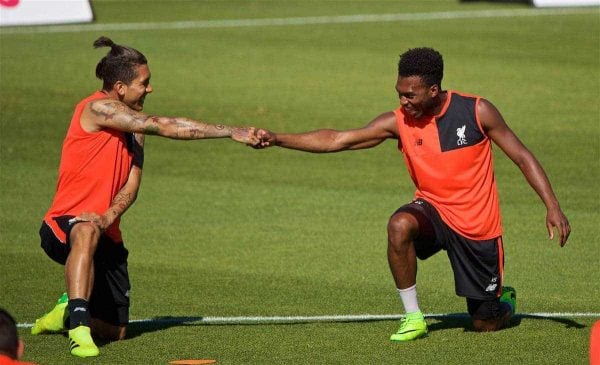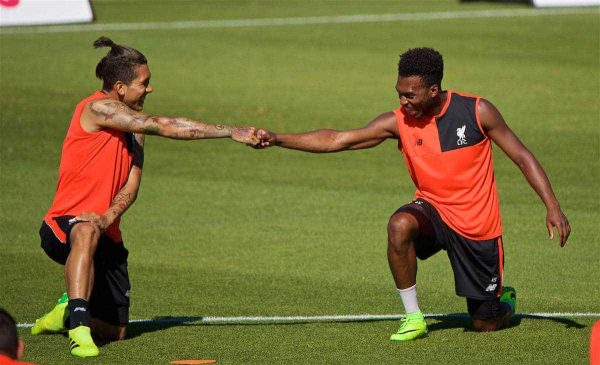 It goes without saying that Roberto Firmino's place in the team will not be remotely threatened by the surprise arrival of Solanke.
The Brazilian became Klopp's trusted man to lead the line last season and, in general, he did it in fantastic fashion.
Firmino is arguably his manager's favourite player, along with Adam Lallana, and while another top-class striker is expected to provide competition next season, he will remain a key player.
Daniel Sturridge's future remains uncertain, although a strong end to the campaign may well have given Klopp serious food for thought.
There had been a certain inevitability about Sturridge's Anfield exit prior to his late-season surge, due mainly to injuries, but selling a player so talented has to be deemed a risk.
If the former Chelsea and Man City man does stay beyond the summer, he, like Firmino, will not be usurped by a young and emerging Solanke.
The same doesn't apply elsewhere, however.
Pressure on Origi?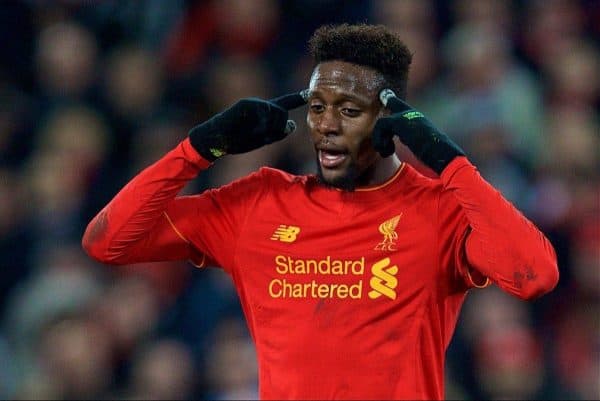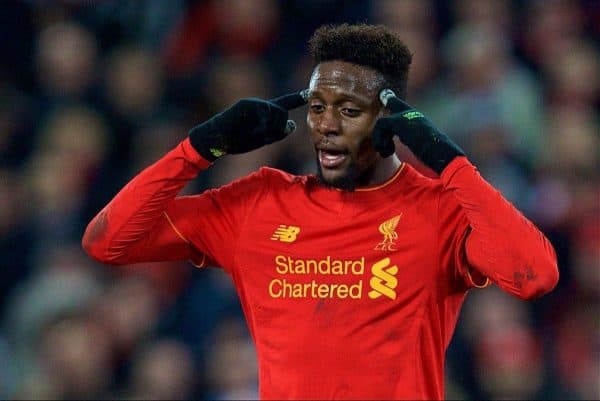 A year ago, Divock Origi could do little wrong, with some excellent performances in the Europa League ensuring he was first-choice striker ahead of Sturridge.
The injury suffered against Everton, following a shocking challenge by Ramiro Funes Mori, may have ended his 2015/16 season prematurely—but it did little to hamper his burgeoning reputation.
This season just didn't go to plan for Origi, though, and although he managed to score 11 goals, he never came close to convincing on a regular basis.
Too many performances showed a lack of heart, technical quality and intelligence, and Liverpool's attack suddenly became blunted when he came into the team for the likes of Philippe Coutinho and Sadio Mane.
At 22, it would be very unfair to write Origi off, but you can't help but wonder what the signing of Solanke means for him.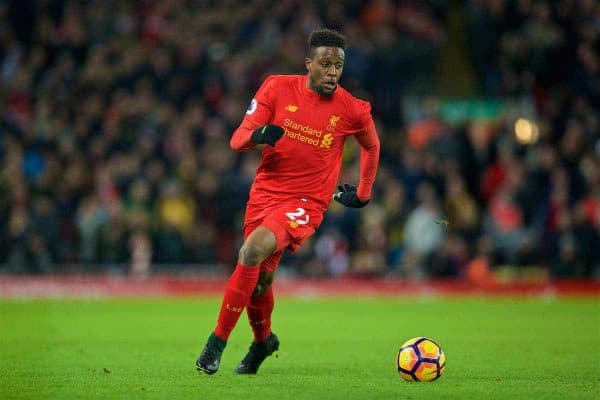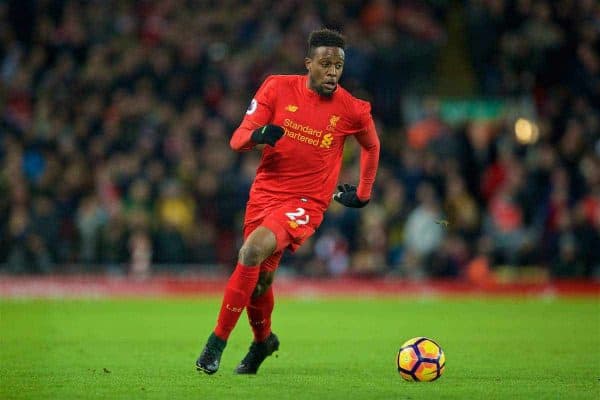 Is the Liverpool manager running out of patience with the Belgian? Or is too much being looked into it all, with the Reds' new acquisition heading for the U23s to start with?
That seems unlikely, given Solanke's comments about enjoying more first-team football.
Reports on Tuesday, albeit not the most reliable ones, claim that Origi is pushing for a move to Monaco or Lyon, in search for a regular starting berth.
It is unlikely that he will be viewed a key man at Anfield next season, so it will be interesting to see if anything develops.
While Origi's potential is there for all to see, supporters may not exactly be left heartbroken at the prospect of Liverpool receiving somewhere in the region of £20 million for the inconsistent youngster.
The end for Ings?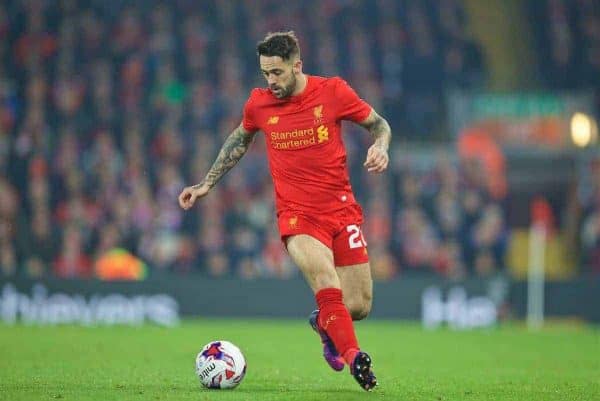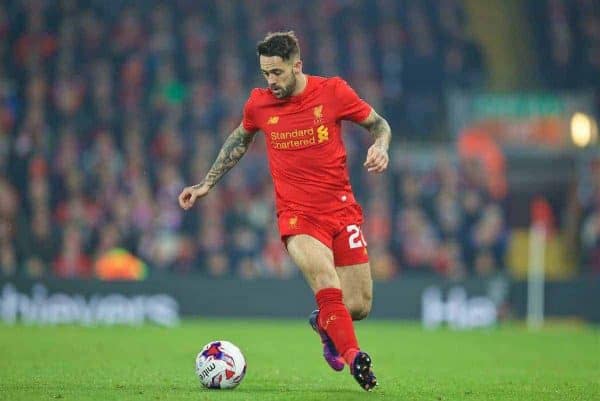 Few players at Liverpool are as popular as Danny Ings, with Klopp thought to be an enormous admirer of his dedication and general personality.
A fit Ings could be a really effective cog in the Reds wheel, but herein lies the issue.
The 24-year-old has had appalling luck with injuries, suffering cruciate ligament damage on two occasions since joining Liverpool.
Despite his much-publicised efforts to return to full fitness in record time, there have to be concerns over whether Ings will return the same player. One cruciate injury is bad enough, but two is potentially career-changing.
Klopp would sell Ings with a heavy heart, but with Firmino, Sturridge and a new striker all possibly in the squad next season, as well as maybe Origi and Solanke, a move elsewhere makes sense.
A lot depends on how Solanke is used—it is never easy to predict how Klopp goes about any of his business—but if he sees him as a squad member immediately, Ings must be fearing for his Anfield future.
A loan spell at a fellow Premier League club could make the most sense.
It will be interesting to see how the rest of the summer develops in the strikers department, with the purchase of Solanke making things all the more fascinating.