The media praised Liverpool for digging deep for victory away from home again, and feel they have control of the top-four race after victory at Watford.
Jurgen Klopp's Reds ground out an absolutely crucial three points to edge closer to Champions League qualification.
Emre Can's incredible bicycle kick on the stroke of half-time proved enough to earn all three points at Vicarage Road, claiming the match-winning status such a breathtaking goal deserved.
It was far from a vintage display but on a night it was vital the Reds capitalised on rivals dropping points, credit must go to Klopp's men for holding their nerve to open daylight on the chasing pack.
Having battled their way into a promising position in the top-four race, Liverpool must stay focused to see the job through over the final three cup finals.
But before attention turns to Southampton's Anfield arrival, here's how the media assessed the precious win.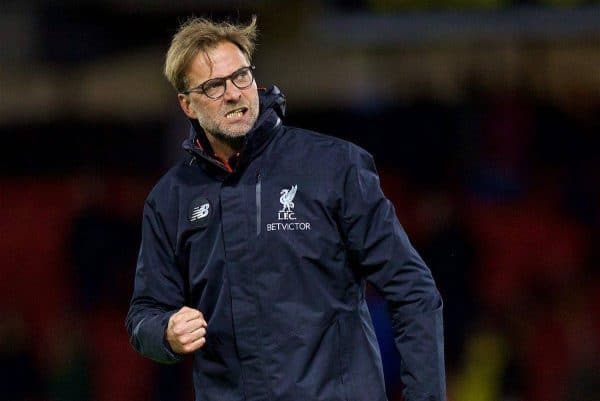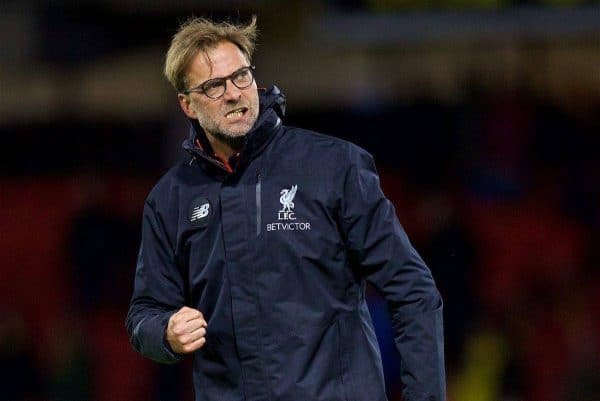 Reporters reflected on an invaluable win for Liverpool in the hunt for a Champions League return, with the watching journalists assessing that the Reds are now in control of the top-four race.
Assessing the shakeup, the Telegraph's Jason Burt wrote:
"A draw then and Liverpool would have been sent hurtling back to earth. Instead they opened up a four-point gap ahead of fifth-placed Manchester United and capitalised on the failings of those around them when it was feared they were in danger of blowing it.

"Now, with three games to go, it is back in their hands."
The Mirror's Darren Lewis, feels Liverpool cannot afford to waste their commanding position:
"What a win this is for Liverpool. What an opportunity for them to grab a Champions League place they thought had slipped away.

[…]

"Emre Can's stunner means the door is not open once again for Jurgen Klopp and his men. They surely cannot blow it again."
The Liverpool Echo's James Pearce feels the Reds should see through a top-four finish from here:
"Now just Southampton, West Ham and Middlesbrough stand between Liverpool and the riches of returning to Europe's elite. The finish line is in sight. Momentum has been regained.

[…]

"This top-four push should be accompanied with a health warning because it's not good for the blood pressure, but from this position it really should have a happy ending."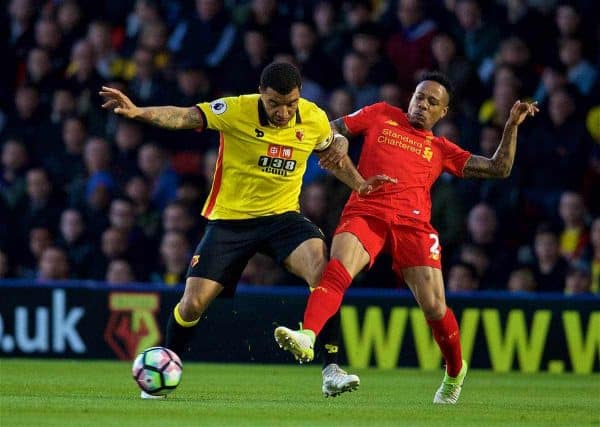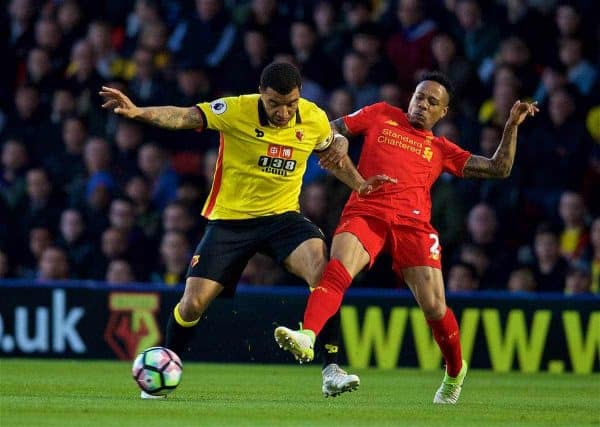 Reporters offered mixed views on Liverpool's performance, but the Reds were praised for once again showing impressive resilience in another physically testing away game.
The Mail's Matt Barlow felt Liverpool deserved victory:
"They had to survive a late scare but Jurgen Klopp's team dominated, deserved all three points and ultimately claimed them with a flash of brilliance and a Can-do attitude."
Writing for Goal, Melissa Reddy praised Klopp's men for holding their nerve to capitalise on favourable results:
"With Manchester United, Manchester City and Arsenal all ceding points over the weekend, the focus naturally turned to whether Jurgen Klopp's side had the composure to capitalise against Watford on Monday night following their disappointment at home to Crystal Palace.

"The encounter was the antithesis of a classic, but the answer from Liverpool was emphatic."
The Liverpool Echo's Ian Doyle admired the Reds' "serious resolve" on the road:
"Tricky trips to Stoke City, West Bromwich Albion and Watford have now been negotiated with maximum reward, all secured by the slenderest of margins. That takes serious resolve."
Reddy also credited the Reds for another win in a manner doubters say they can't:
"A third away victory on the spin then, another achieved with Liverpool doing the very things they were apparently incapable of pulling off, and the pressure has shifted to those below them."
Pearce compared the contrast in performance of the two Vicarage Road trips under Klopp, highlighting Liverpool's improved "backbone":
"What a contrast to the Reds' previous visit to Vicarage Road under Klopp when they were bullied and embarrassed 3-0.

"This time they showed the backbone that Klopp has instilled as they delivered a performance brimming with desire, guts and team spirit."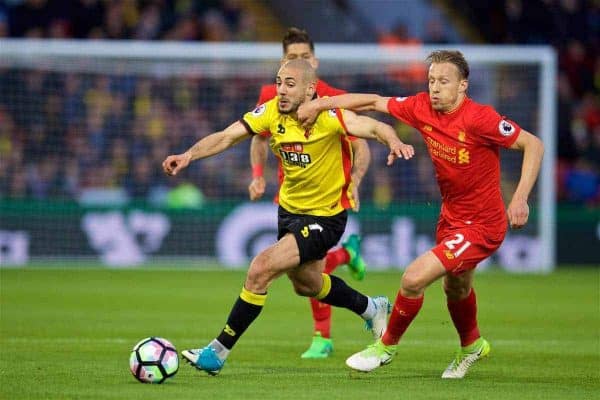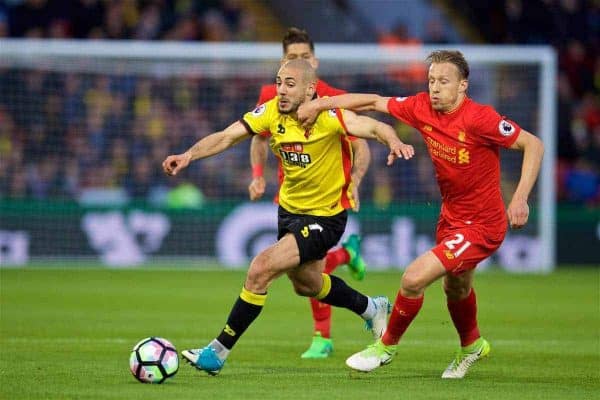 Meanwhile, the Independent's Samuel Lovett thought the Reds were poor throughout:
"Were it not for Emre Can's remarkable bicycle kick, this would have been another disappointing result following another drab performance from the Reds."
Also unimpressed by Liverpool's display, Lewis questioned the Reds' motivation against less-fancied teams:
"Klopp would bristle at it earlier in the season but this win was even more important after a campaign in which Liverpool have struggled to themselves against the so-called smaller clubs.

[…]

"Five of their six defeats this season this season, however, have come against teams currently in the bottom half of the table: Palace, Leicester, Burnley, Hull and Swansea. High on Klopp's to-do list for next season must be addressing their motivational issues."
The Guardian's Paul Doyle thought the performance showed Liverpool's flaws and questioned whether Klopp is capable of addressing them:
"One can see what Klopp is trying to do and it is marvellous when it works; but when it does not work, one wonders whether he can see the problem. And whether he has the clarity of mind to fix it.

[…]

"If Klopp's team finish in the top four, their season will be a success and they will have got away with their defects."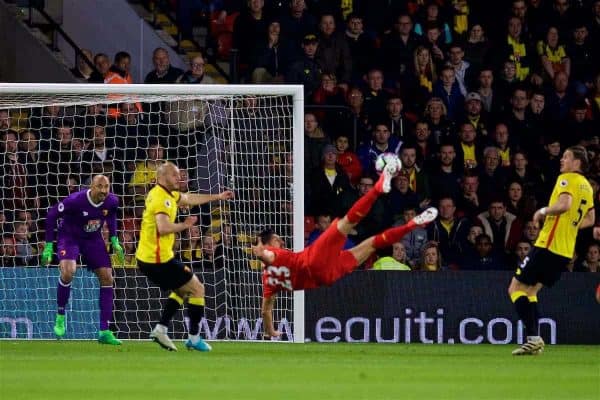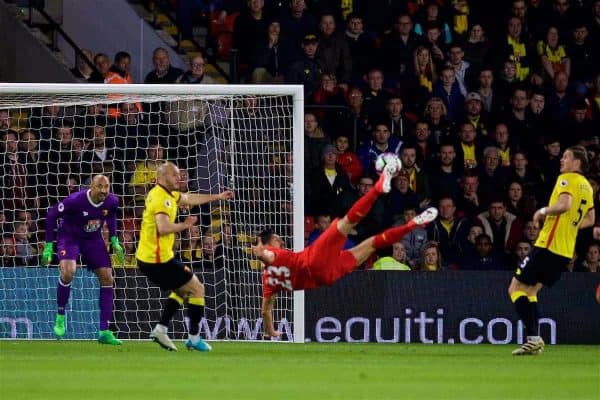 Post-match pieces naturally featured plenty of praise for Emre Can's goal and overall performance, but reporters also praised numerous individual displays from Klopp's team.
The Independent's Jack Pitt-Brooke labelled Can's effort goal of the season "by a distance":
"But this was the best of the lot, harder to pull off, less instinctive and more precise. It was the goal of this season, by a distance, and no other event or detail from this 90-minute match is worth getting too worried about."
The Echo's Doyle focussed on how Can has grown into a key player:
"Since the turn of the year, though, Can has gradually become one of Liverpool's most important players, providing drive and physical presence in midfield and, crucially, now popping up with the occasional important goal.

"Even before his incredible effort, the German was Liverpool's best performer against Watford."
This Is Anfield's Jack Lusby commended Can for the way he has stepped up:
"At Vicarage Road it was no different, with Can taking responsibility in midfield, snapping in challenges, making himself constantly available and performing with a welcome sharpness.

[…]

"Liverpool need leaders like Can during this crucial run-in, with his display against the Hornets far from a one-off—even if the bicycle kick proves to be."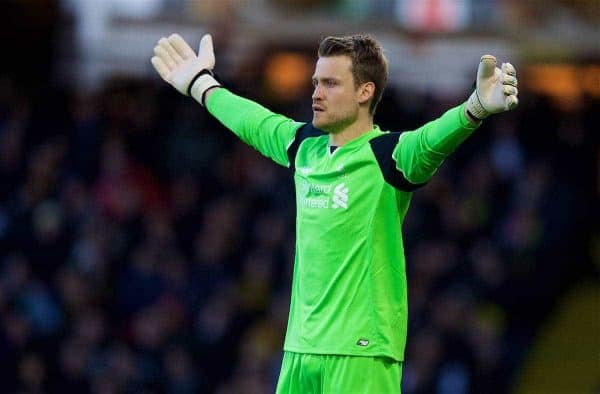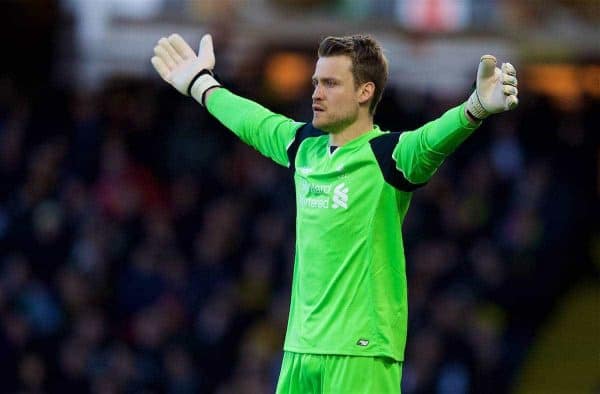 Nick Miller writing for ESPN, was full of praise for Simon Mignolet after an excellent display:
"On this occasion, Mignolet held firm. A man not exactly notorious for his command of the penalty area and theoretically an easy goalie to bully, Mignolet was terrific and assured in this game, gobbling up virtually every cross that Watford threw at them. His assurance presumably gave the Liverpool defence as a whole a lot more confidence and sense of safety."
Also for ESPN, Steven Kelly complimented Dejan Lovren for a "strong showing":
"Knew his performance would be eagerly scrutinised after landing a controversial new contract, and he didn't let anyone down. Any threat from Troy Deeney was nullified, albeit the Watford captain received little support from team-mates.

"Lovren kept it simple whenever possible, with few reckless dalliances on the ball that have caused him numerous difficulties in the past. A strong showing."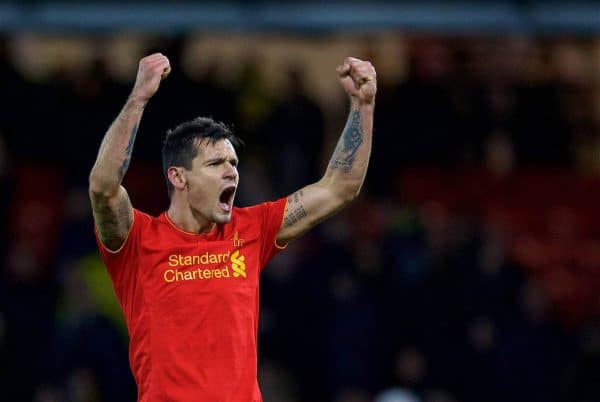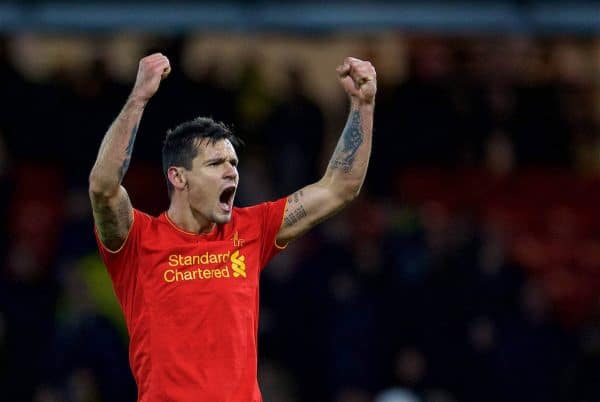 Pearce praised Lovren and Joel Matip for the way they dealt with Watford's physical attack:
"Troy Deeney had a field day against Liverpool's backline at Vicarage Road last season but not this time.

"Lovren and Matip stood up to the challenge posed by Deeney and the on-loan M'Baye Niang as they put their bodies on the line."
Lusby also noted the new dimension Lucas has added to his game in recent times:
"In his last five games, Lucas has tallied three assists, matching his creative output for his previous 163 appearances for the Reds in the Premier League.

[…]

"His pass from Can's wondergoal was of the highest quality, lofted up perfectly for the German to power home, and it was characteristic of a more adventurous approach from the No. 21."
Finally, the Echo's Doyle was impressed by Adam Lallana's comeback display:
"Enter Lallana. And from his first few touches, it was clear the midfielder was intent on making up for lost time.

"Liverpool have missed his energy and ability to link the midfield and attack, along with his enthusiasm to lead the press. Most of all, though, Lallana dictates the pace of the game, putting on the brakes when necessary and injecting pace at the correct moment."