Jurgen Klopp has this week claimed that the gap between Champions Chelsea and Liverpool is "not that big." But is that really true?
Klopp, speaking before Chelsea sealed the title with their 1-0 win over West Brom on Friday night, claimed that "We all know the gap is not that big but the gap was big enough."
But is this really true?
At the time of speaking, Liverpool were 14 points behind Chelsea, with Antonio Conte's side having a game in hand. They've now won that, and the title, so are 17 points ahead.
Now, with both teams having played 36 games, Chelsea have:
17 more points
5 more goals scored
13 fewer goals conceded
8 more wins
There's a fair argument to consider that to be quite a big gap – especially the goal difference of 18.
As for Klopp's assertion that "You have to look at the games we played against Chelsea," that's illogical and flawed. We've taken four points against Chelsea – the same as Bournemouth have taken off us. So are Bournemouth not that far behind Liverpool?
Injuries
Klopp has again though pointed at Chelsea's lack of serious injuries being the reason for the gap between the two sides.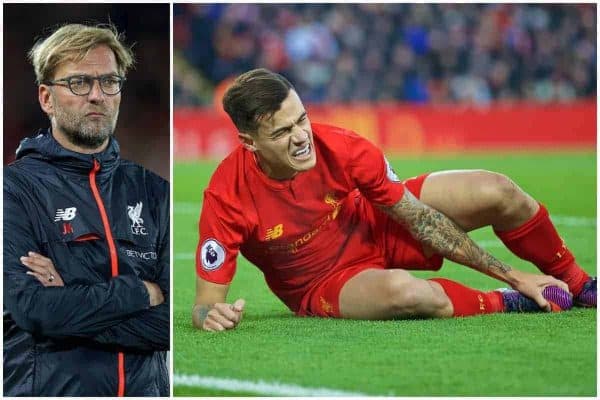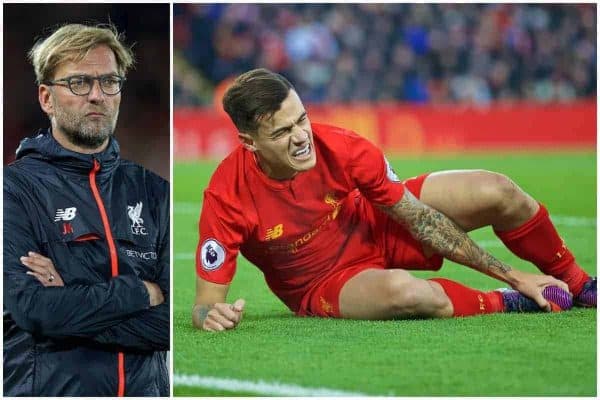 "Chelsea deserved the title but I've said already they had most luck with injuries," he said.
"Diego Costa? Did he miss one game? Eden Hazard one game? Pedro could play, Willian could play, their defensive line could play.
"You need this luck and then you go through. I don't say we could have gone through but the gap could have been closer."
It's a fair point, the gap would have been a lot less had long-term injuries not befallen upon almost of all Liverpool's key players at some stage of the season.
LFC missed league games through injury this season:
That's the spine of the side having all had significant spells on the sidelines. Those numbers are only pure games missed due to injury and don't take into account Can carrying an injury through most of winter, Coutinho struggling once he returned in January, and things such as Coutinho limping off early against Watford.
Of Liverpool's first-XI of outfield players, only Nathaniel Clyne, James Milner, Gini Wijnaldum and Roberto Firmino haven't had a significant injury. Although, the two full backs have looked exhausted after playing almost every game in the most physically demanding role within Klopp's system.
Whether injuries can be used as an excuse is open for debate, and whether Klopp's system, training or methods have had an influence on so many injuries is a whole open to interpretation.
Perhaps though Klopp's decision to have such a small squad is one that he may look back on with regret when he analyses this season. It's a small squad made even smaller by the long-term injuries above and to fringe players such as Marko Grujc, Danny Ings and Sheyi Ojo that further restricted his options.
But injuries cannot be blamed for the lapses in concentration that have proven so costly this season – repeated mistakes off set pieces and individual errors gifting goals to the opposition.
Injuries should not be blamed as the only reason for being 17 points behind the champions.
Next Season
Klopp says that "we will all have a different season next year," and he is right, of course.
Mane won't be away with the African Cup of Nations for one.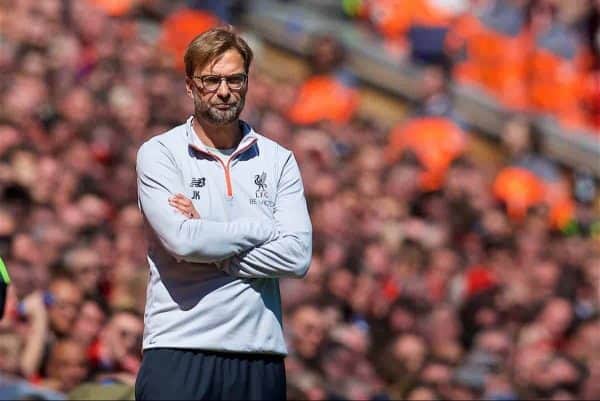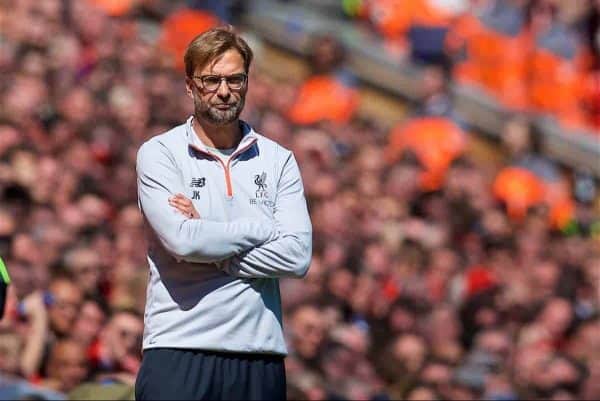 But Klopp must find a solution to all the injuries. Whether it's a learning curve from his and his medical team's first full season in a country without an international break, or merely acknowledging that a bigger squad is required due to the rigours of an English winter.
What's perhaps concerning is that if Klopp really doesn't think the gap is that big, does that mean he doesn't think that much needs to change? Ask most Liverpool observers and the need for a centre-back and left-back is absolutely blatant, while a midfielder, a forward and a winger are all needed. And we're not talking just squad options.
Both Liverpool and Chelsea will have European football next season, one way or another.
How Klopp manages his squad with the extra travel, more games and less training time, will be intriguing, as the same excuses cannot be made.
And the same mistakes cannot be repeated.