Steven Gerrard has described playing alongside Roberto Firmino as "an absolute pleasure," following Liverpool's friendly win over Sydney FC.
The Reds won 3-0 against the A-League champions on Wednesday, with over 70,000 Liverpool fanatics watching their heroes at the ANZ Stadium.
Gerrard was named in the starting lineup, along with fellow Liverpool legend Jamie Carragher, and dovetailed with the current crop of stars effectively throughout.
Firmino's performance caught the eye more than anyone, with his close-range finish capping off an effortlessly brilliant display.
Gerrard knows a top player when he sees one, having played with some truly great footballers during his career, and he believes Firmino is genuinely top-drawer.
"To play with Firmino, especially, was an absolute pleasure," Gerrard told the Liverpool Echo.
"I would have loved to have played with him for a couple of years.
"He's a very intelligent footballer. He's on that same wavelength – he sees things. There are players and there are levels and he's absolutely top level."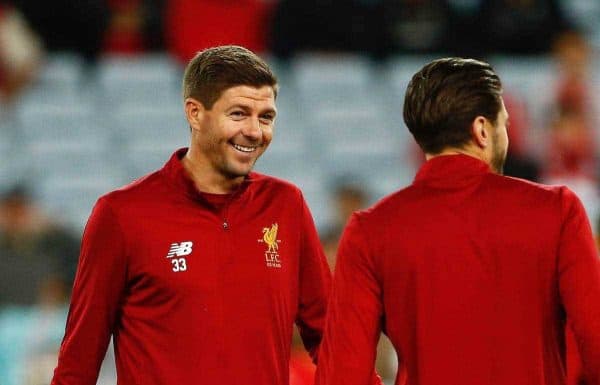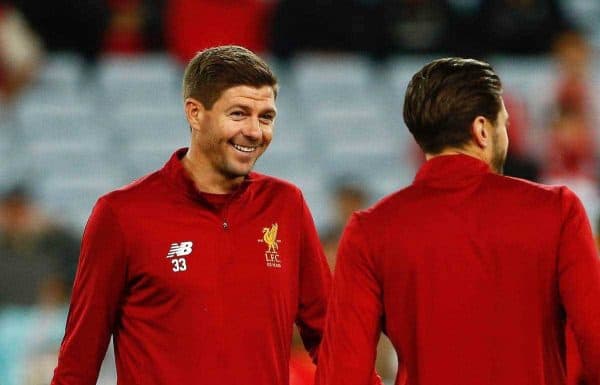 Speaking about the match itself, Gerrard admitted it was a special occasion, adding that Jurgen Klopp ensured the game had a professional feel to it.
"I loved every second of it. Every time you get the opportunity to put the red shirt back on, you never turn it down," he added.
"This was obviously a bit special coming out here to give a bit back to our amazing fanbase. To play for Jürgen and be around the team was fantastic.
"There's no such thing as a friendly when you've got a Liverpool shirt on. I'm the same, whatever type of game it is – I just give it what I've got and give it my best.
"All the lads were professional. They are coming off the back of a very long season. They could have easily switched off but with a manager as demanding as Jurgen there was no chance of that happening."
It was great seeing the Liverpool legend back in a Reds shirt, and he still looked as though he could hold his own at a relatively high level.
He and Firmino would have been a match made in heaven if they had played together during Gerrard's prime – for the Brazilian to receive such praise from a player of the former captain's stature says a lot.