As Man United won the Europa League on Wednesday night, we were once again left laughing at the hypocritical nature of a certain Jose Mourinho.
Mourinho hates Liverpool. He wanted the Anfield job back in 2004, didn't get it and has been left smarting ever since.
The celebrations in front of the Liverpool fans in 2005 and 2014 showed that, at the Millennium Stadium and Anfield, respectively, and his general inability to say anything good about the club should fill us with a sense of pride.
To be honest, it seems as though the vast majority of the footballing fraternity is in the same boat with regard to the painfully insecure 54-year-old.
It would be wrong to question Mourinho's pedigree as a football manager, as he won yet another trophy on Wednesday evening, but his levels of hypocrisy are unrivalled.
Maybe it's all an act – if so, how sad is that?
Made to look foolish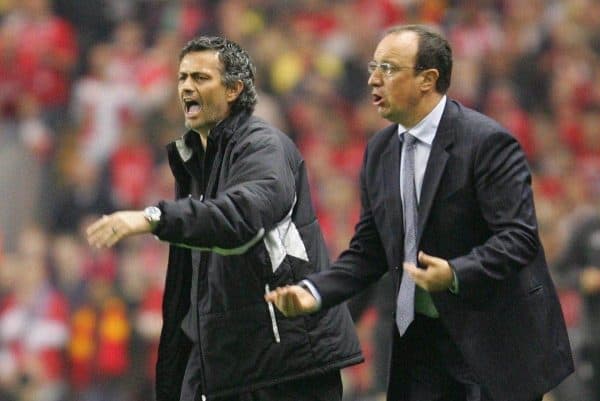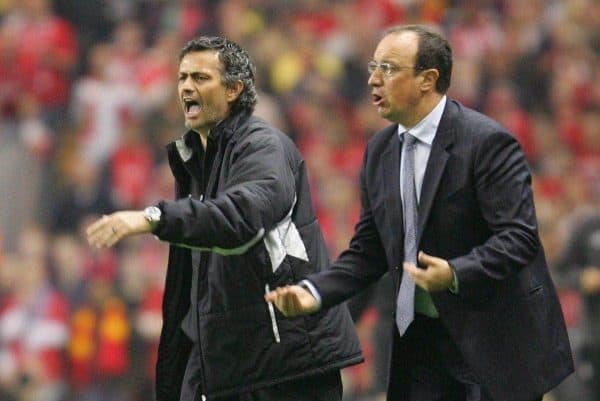 "I don't want to win the UEFA Cup. It would be a big disappointment for me if I win it".
Those were the words of Mourinho back in 2013, after arch-enemy and former Liverpool boss Rafa Benitez had won the Europa League with Chelsea.
Fast forward four years, and he is on the verge of tears in Stockholm, as his side overcame a Ajax under-23s team in typically "thrilling" Mourinho style. It's hilarious.
https://twitter.com/VerrattiEN/status/867468662063718402
Then, of course, there were the constant mentions of United doing the 'treble' this season – something ludicrously delusional, even by Mourinho's standards.
The image of him and the players holding three fingers up could be one that lives long in the memory.
Counting the Community Shield as a trophy is beyond ridiculous – it's as simple as that.
Just to prove this isn't total bias against United, I felt equally embarrassed when Liverpool supporters tried to claim Gerrard Houllier won five trophies in the calendar year of 2001.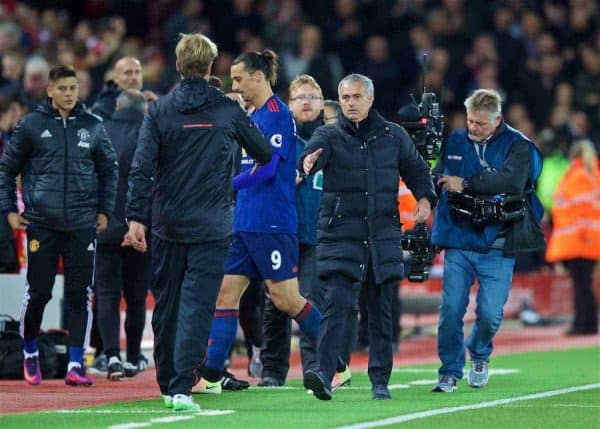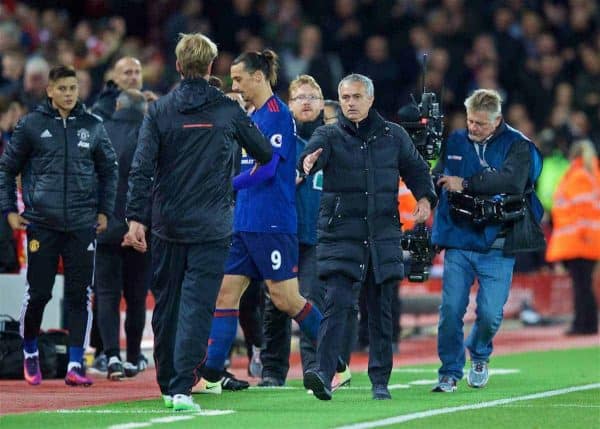 He didn't, because the Community Shield and European Super Cup are, in the grand scheme of things, completely meaningless. They are played like friendlies, key players are often rested and other fans couldn't care less about them.
United and Mourinho deserve congratulations for winning two cups this season – let's not be too bitter here – but their manager's antics are more than worthy of ridicule.
Let's not forget he also famously called Arsene Wenger a "specialist in failure", which summed up the lack sportsmanship he has. He also pokes people in the eye, which is a bit unhinged.
It's not like Mourinho went and spent yet more ridiculous sums of money last summer, and ended up finishing sixth in the Premier League, is it? Or made the entire Chelsea squad loathe him last season? That's failure.
For a club of United's wealth, and looking at the world-class players they signed a year ago, coming sixth is every bit as appalling as anything David Moyes or Louis van Gaal did at Old Trafford.
That includes Moyes signing Marouane Fellaini and Van Gaal doing that bizarre fall to the ground in the Old Trafford dugout.
Let's not forget that everyone had pencilled in United and Man City for a two-way fight for the title back in August. That went well.
Classless

Would we adore Mourinho if he had managed Liverpool to many successes? Probably.
Liverpool, though, is as a club is built on integrity and class, two things that Mourinho doesn't, and never will, have.
Dare I say it, but United have always been viewed in a similar manner when you cast club tribalism aside, but their man in charge is slowly turning them into the northern version of Chelsea.
You could admire United under Ferguson through the most gritted teeth imaginable, but there really is nothing to like about Mourinho's side.
Sure, he will win them trophies, perhaps even another Champions League crown, but the damage that he will do at the same time will eventually leave United in a mess. It always happens.
There are United fans left, right and centre now doing a full 180, trying to justify Mourinho's tiresome behaviour, but deep down they're thinking the same thing as the rest of us.
Perhaps some United fans won't admit it but aren't exactly endeared by his tactics and antics either.
His laughable comments are predictably coming back to bite him, and will continue to do so.