Liverpool manager Jurgen Klopp is confident his players can handle the growing pressure as their Champions League hopes come down to their final two matches.
However, he accepts it is not just a top-four place at stake as failure to secure a return to Europe's elite club competition will most likely impact on his transfer business in the summer.
The Reds require two wins to guarantee Champions League football next season but anything less leaves them open to being caught by Arsenal or Manchester United, both of whom are currently outside the top four but with matches in hand.
By the time they play West Ham at the London Stadium on Sunday afternoon, the Gunners could have closed to within a single point.
The Hammers are a recent bogey side for Liverpool, who have not beaten the Londoners in their last five attempts.
Slaven Bilic's side have kept four clean sheets in their last five outings, meaning it is likely to be another tense affair for Klopp's players.
"The pressure is coming at the end of the season, that's how it is," said the German. "If you have no pressure you don't go for anything, that's the 100 per cent truth.
"We have this kind of pressure, that's the problem at the top of the table; all the competitors are really strong and they can all win football games, but we are strong also."
Klopp had previously stated that transfer targets who were only interested in Champions League football would be quickly dispensed with as he was looking for players who had a more rounded view of what he was trying to build at Anfield.
However, he admits failing in their quest for a top-four finish would give rivals the upper hand in the summer window.
"It probably has influence, that's how it is," he added. "The players we are talking to, because they are all good players, I know they have offers from other clubs (and) maybe they play Champions League or not, or whatever.
"It's important – how it is always important – for the club.
"Everybody knows it's a lot of money in the Champions League, it's not only the sports challenge, even though it's really exciting, it's also the money you can earn and as a football club we have to do this too."
But Klopp is wary of increasing the burden on his players as they attempt to get their Champions League qualification over the line having stumbled through the last couple of matches.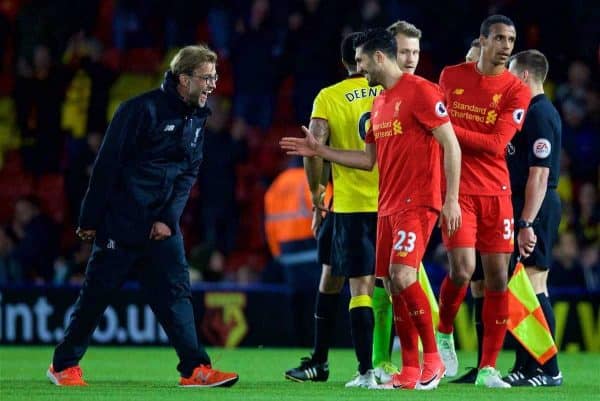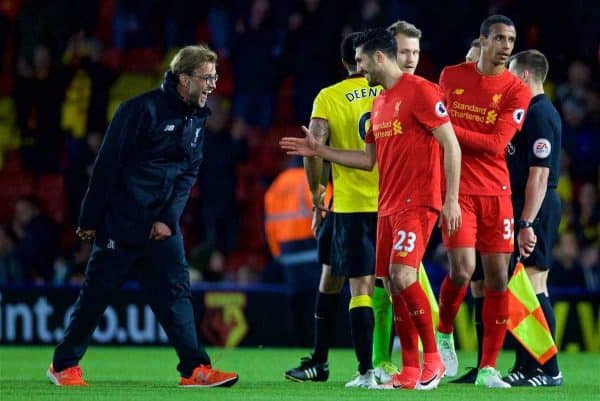 "Should I go to the players in the dressing room and say 'Boys, the better you play, the better the players are which take your places next year'? That makes absolutely no sense," he said.
"We all know about the situation and the players want to qualify, want to play in this fantastic tournament, as I want.
"The transfers we have to do around this. All the talks we had are very positive so far but that doesn't mean that all will work out.
"We have to give everything and then we have to see if we could convince the player or not or if there's anybody else who's nicer or whatever.
"That's the situation but it's not new, it's always like this and so I'm not surprised about it."