Jurgen Klopp has acknowledged the need to add genuine quality to his Liverpool squad, after injuries ravaged the Reds throughout 2016/17.
The likes of Jordan Henderson, Sadio Mane, Adam Lallana, Joel Matip and Daniel Sturridge have all struggled for fitness this season.
Both Henderson and Mane are ruled out for Liverpool's season closer at home to Middlesbrough on Sunday, underlining a key issue for Klopp heading into the summer transfer window.
As This is Anfield's Will Snyder explored, four of Klopp's regular starters have missed 25 percent of the season, and two more almost 20 percent.
This, and the increasing strength of the Reds' rivals, is something Klopp is set to address for a 2017/18 campaign that will see his side return to European competition.
"We need to be strong because around us we'll have a lot of quality and they will be stronger so we will be strong—100 percent," he said ahead of Sunday's clash.
"Yes, different options, we have another tournament to play.
"So that's clear, we know about everything and still then, you need to be kind of lucky with injuries.
"Because the injuries we had this year were not injuries from training but in the games it was knocks and ankle and ligament and really, things you have no influence on.
"It happened in the challenge, we didn't do it on the training ground and problems here and problems there.
"So these significant injuries they were all from the pitch, they were all from the games. So can you say, can you sort this problem? One hundred percent, no.
"But again we learnt a lot and we will bring in quality."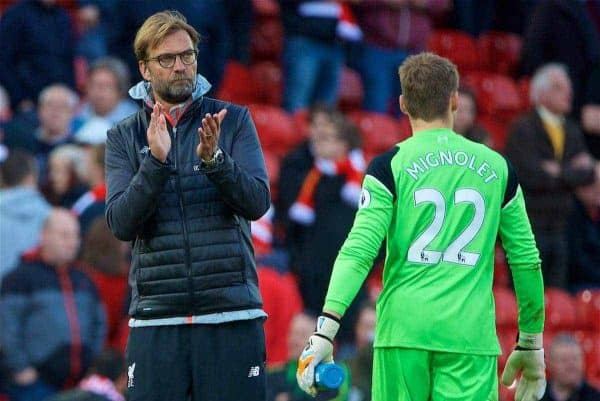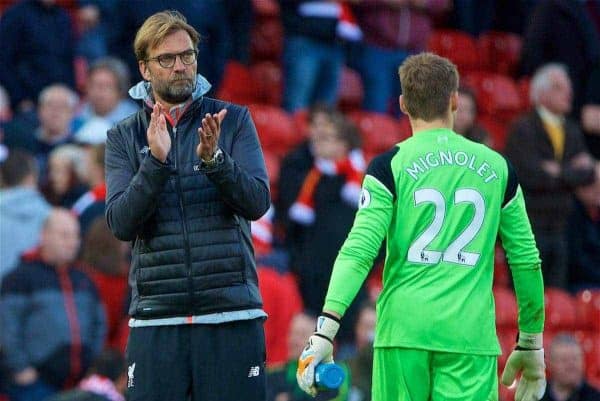 This is something of a change of tack from the German, who has previously stressed the importance of coaching, and trust in his current squad.
But with Liverpool likely to be competing in the Champions League next season, Klopp is clearly aware that there needs to be a step up in terms of ability.
Virgil van Dijk and Naby Keita are among the Reds' priority targets for the summer, and both would boost Klopp's starting lineup considerably—as he aims for silverware next season.
"Maybe top four is more important from a financial point of view but there's no alternative to winning trophies," he continued.
"There's no alternative. It's always what we're all playing for. No one goes into a final and thinks it's not that important."
Liverpool have already gone close twice under Klopp, losing in the finals of the Europa League and the League Cup last season, but he's eager for 2017/18 to be a different prospect.