With the 2016/17 Premier League season at a close, we assess how each individual Liverpool FC player performed from August through to May.
The Reds defeated relegated Middlesbrough 3-0 at Anfield on Sunday, with the three points earning Jurgen Klopp's men a top-four finish for only the second time in eight seasons.
It has been a good season at Anfield, and one that ultimately ended in the team reaching the promised land of the Champions League.
We have judged each player after every game this season in our post-match player ratings, but what mark out of 10 do they get for the whole season?
Here's how we see things – do you agree?
(Players with less than 10 appearances not included)
Simon Mignolet – 7.5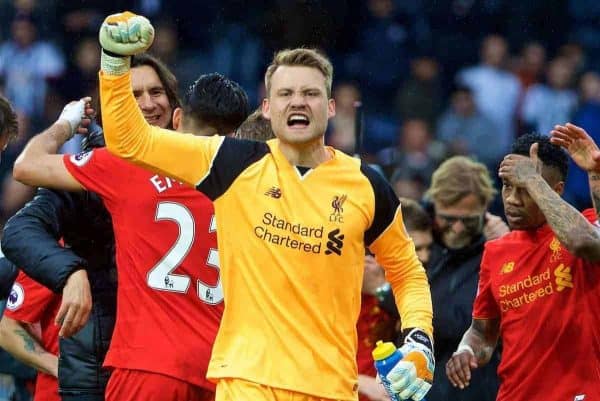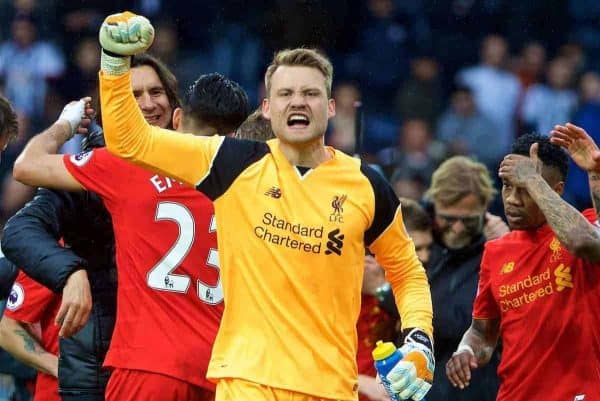 Mignolet began the season as No.1 due to Loris Karius' injury in pre-season but made way for the new signing in September, which seemed a little harsh as the Belgian did little wrong at the start of the campaign.
He waited patiently in the wings, however, and since winning his place back following Karius' horror show at Bournemouth in December, he has looked a far more authoritative goalkeeper.
Mignolet's form in the last three months has undoubtedly been the best of his Liverpool career, with some huge saves in big matches towards the end of the campaign. Hats off to him.
Loris Karius – 5.5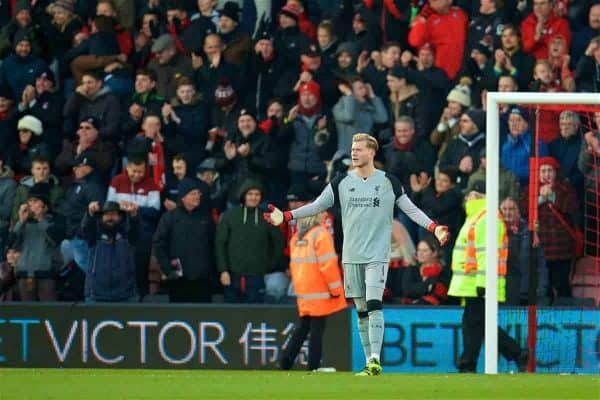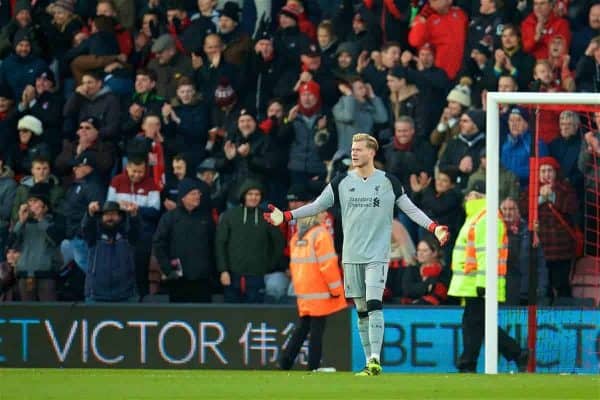 Karius came in as Mignolet's cooler, younger, more handsome replacement, but it proved to be a below-par first season on Merseyside for the German.
Some of the criticism that came his way was overly harsh, but too many errors were made, most notably against Bournemouth and West Ham. Don't give up on him yet, though.
Nathaniel Clyne – 7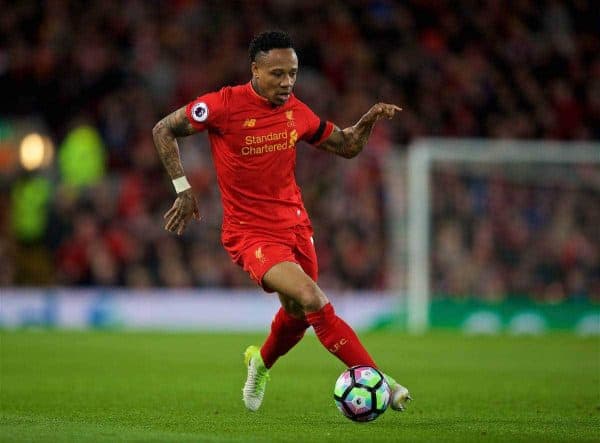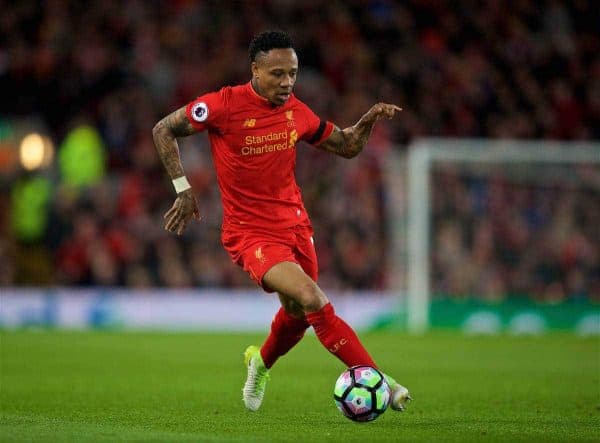 No Liverpool player featured for more minutes in 2016/17 than Clyne, and he was typically reliable throughout.
Defensively solid, but some performances exposed his lack of guile going forward, and this season has to be considered a slight step back in his development.
Trent Alexander-Arnold – 6.5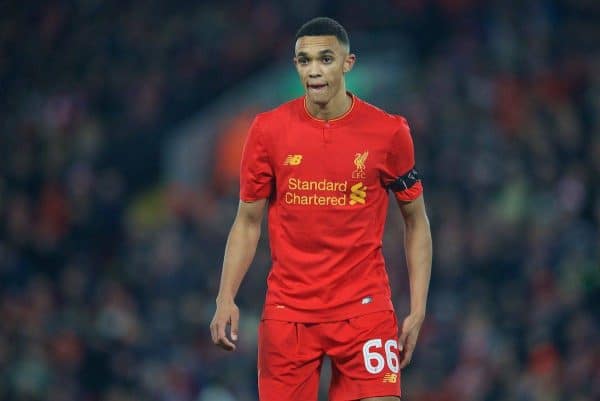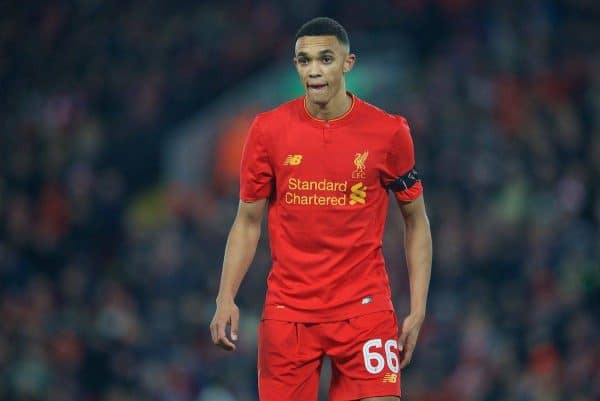 Is Alexander-Arnold Clyne's long-term replacement? It is certainly possible.
The exciting youngster only made 12 appearances for the first-team, but every time he played, he oozed maturity and quality.
Many youngsters fail to make the grade at Anfield, but it feels different with Alexander-Arnold. He has the lot.
Joel Matip – 7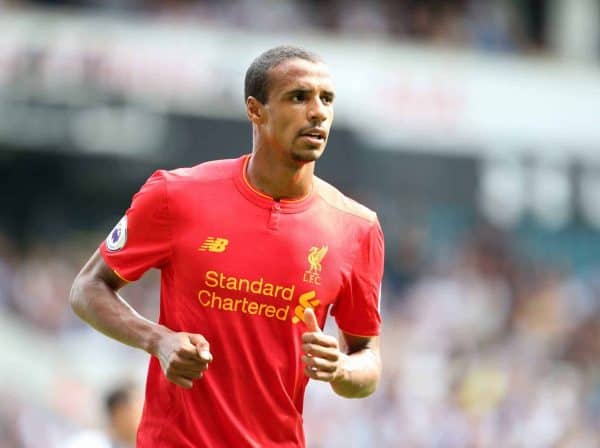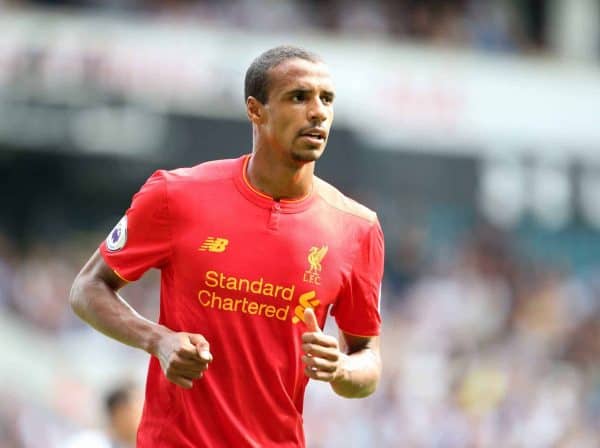 Matip started like a house on fire for the Reds, and it looked as though they had found the next Sami Hyypia.
The Cameroonian's form was not quite as impressive during the second-half of the season, but there can be no denying that he has been a good signing.
Injuries are a slight worry moving forward, suffering five in his debut campaign.
Dejan Lovren – 6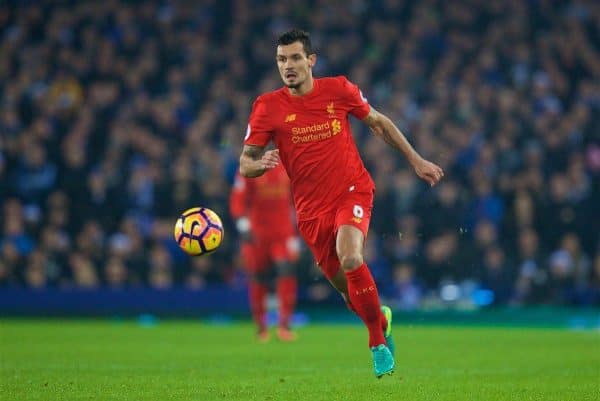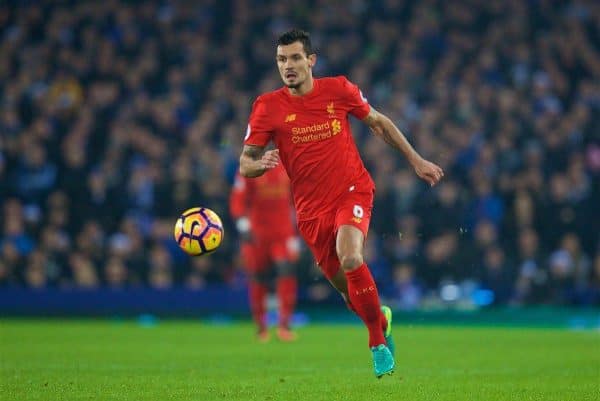 Hardly the most popular Reds player around, this was another season that showed Lovren is capable of good performances but also ones of pure ineptitude.
He is not as bad a centre-back as many like to claim, but he is also not good enough to be a regular starter. His erratic nature spreads panic.
Like Matip, he seems incapable of staying fit for long periods of time, suffering eight different injuries this season alone.
Must be upgraded this summer.
Ragnar Klavan – 6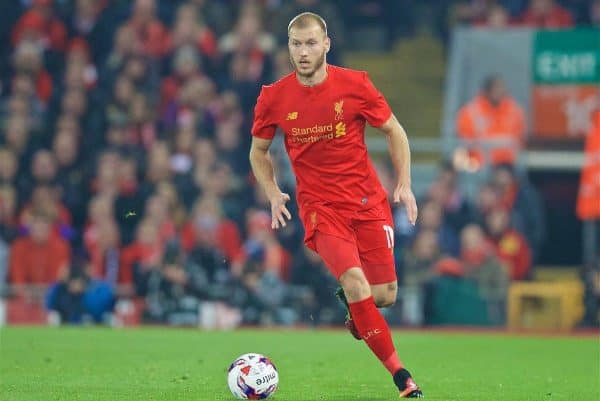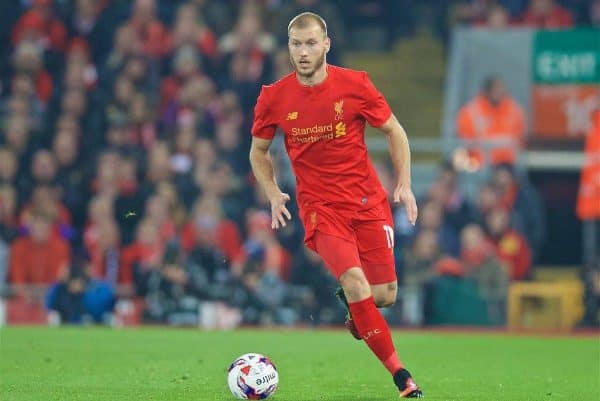 Brought in as a third or fourth-choice centre-back, Klavan has generally been okay.
A shocking performance at Burnley caused concern, but he was largely dependable in the absence of either Matip or Lovren. Enjoyed his best performance at Goodison, showing what he is capable of.
James Milner – 6.5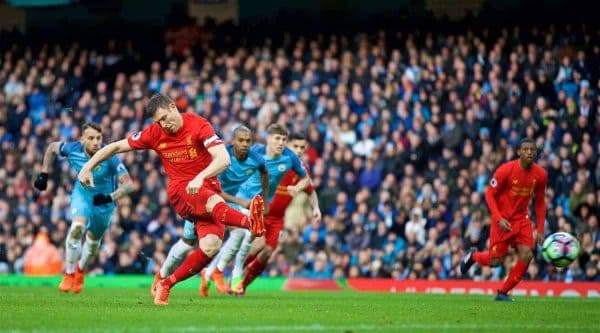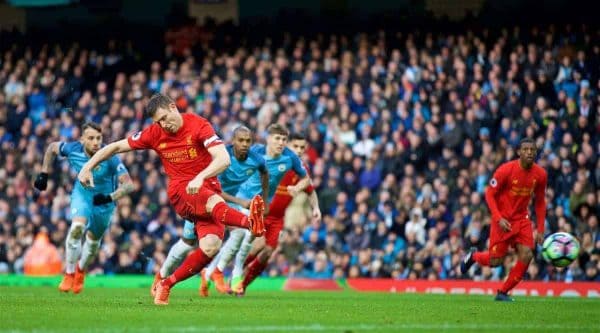 Milner is one of many Liverpool players to have divided opinion this season.
To some, the auxiliary left-back has thrived in a completely new role, while to others, he has been a weak-link who should never have been first-choice.
The truth is, Milner's performances have been somewhere in between – reliable most weeks, but very limited as age catches up with him. Penalties an added bonus.
His form dipped dramatically in the second half of the season, as the toll of playing a physically demanding role each week showed.
Alberto Moreno – 5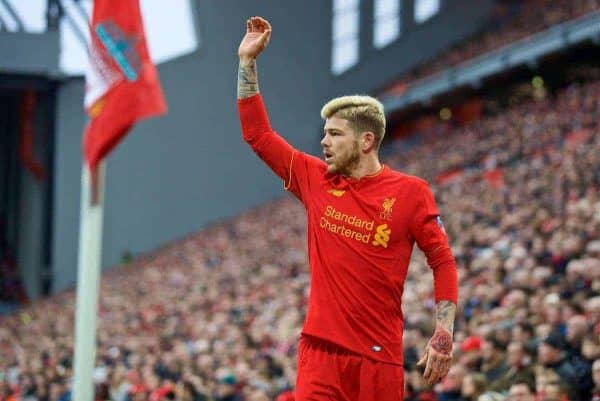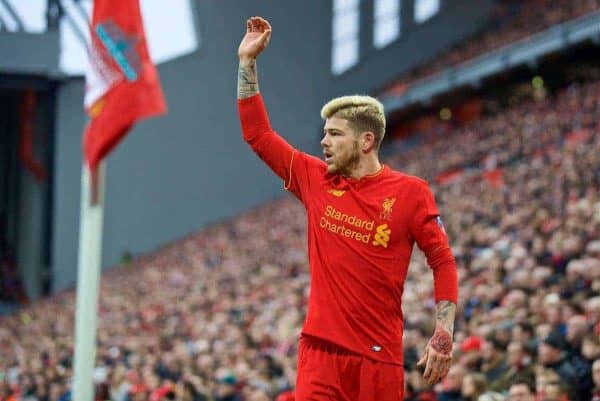 Having performed woefully in the Europa League final, Moreno started the season with an equally poor display at Arsenal.
From that point on, he was mainly a spectator, although to be fair, he was solid enough when given a chance sporadically. What was he playing at in the dying minutes at West Brom, though?
Has to go this summer.
Lucas Leiva – 6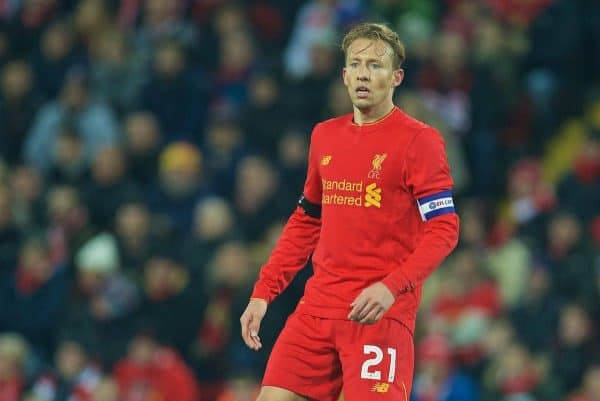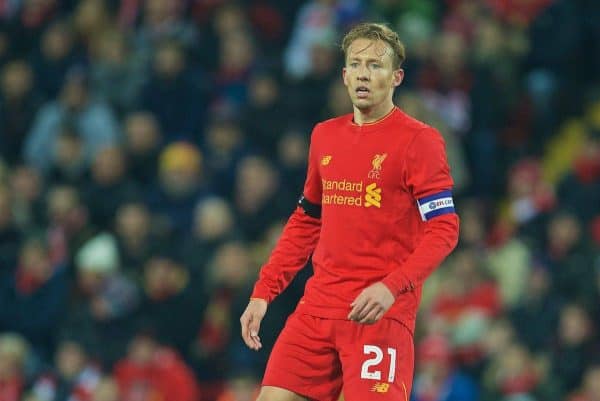 As the season progressed, Lucas became a more prominent figure, with the likes of Jordan Henderson and Adam Lallana out injured.
He did pretty well when he returned to his preferred midfield role – he had a nightmare in defence in the 4-3 defeat at Bournemouth – using his experience and team spirit to good effect.
Whether you love or hate Lucas, or are somewhere in between, you cannot deny that he 'gets' Liverpool as a club. He has been a very good servant over the last decade but perhaps that's not enough to warrant remaining at the club.
Jordan Henderson – 7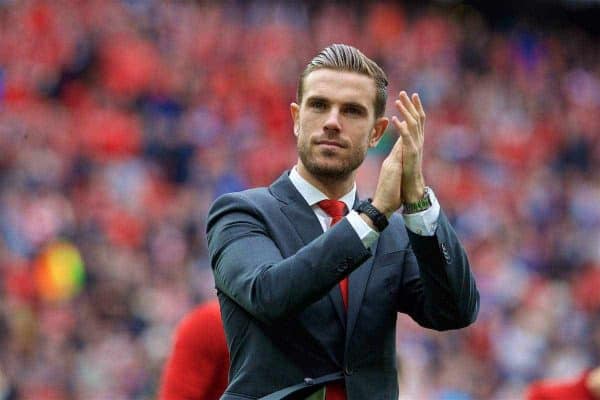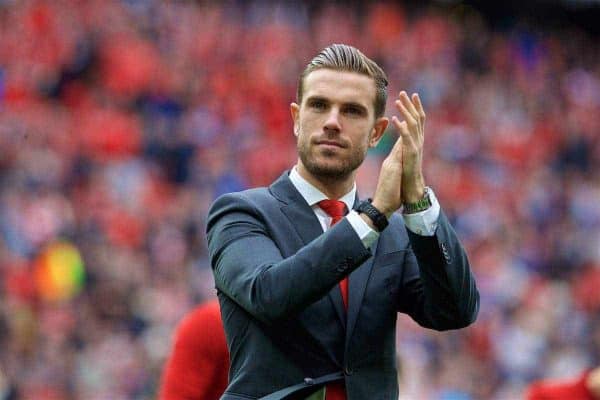 There was uproar when Klopp used Henderson as a deep-lying midfielder, and a couple of shaky early showings suggested it was the wrong call.
The skipper grew into the role, though, and became one of Liverpool's most important players at the peak of their form before Christmas.
Sadly, injury ended his season prematurely and you have to worry about his long-term fitness now.
Emre Can – 7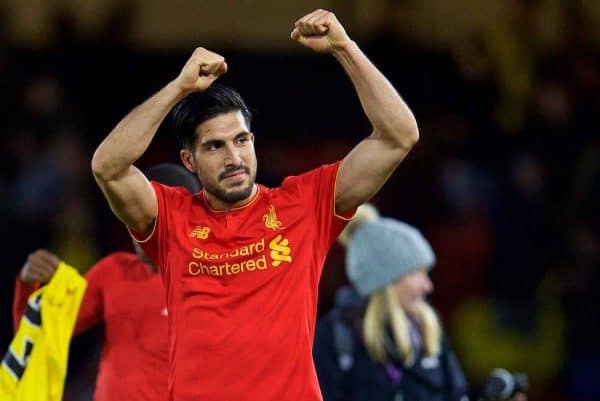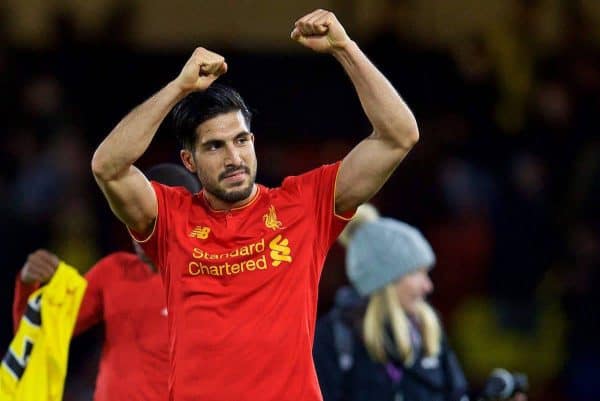 No player has summed up the impatience of the modern fan quite like Can this season.
A number of frustratingly below-par performances saw many calling for him to be sold this summer, but as his fitness improved, he stepped up to the plate and put in some influential performances during the business end of the campaign.
His unbelievable goal at Watford was an all-time great Reds strike, and his power, defensive contributions and improving maturity all shone through as the months progressed. So much potential.
Gini Wijnaldum – 7.5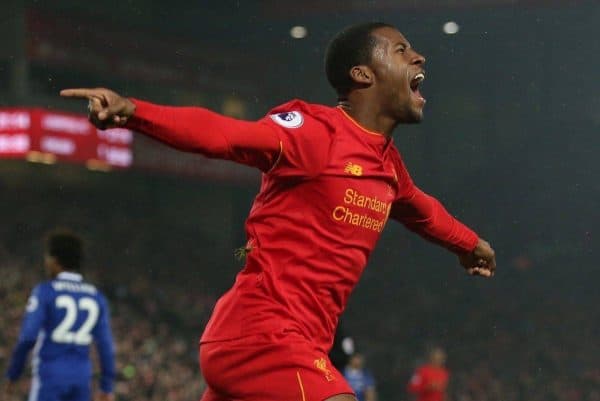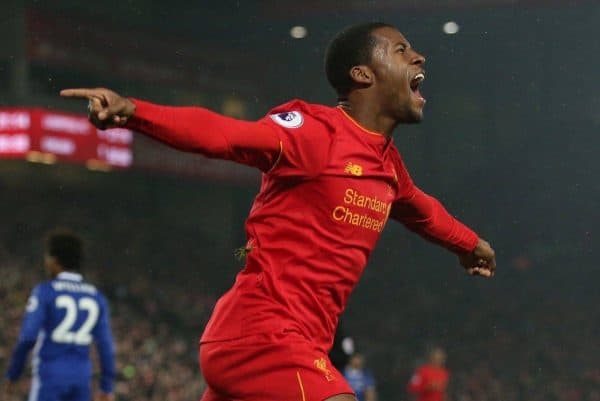 Wijnaldum seemed a curious signing at the time last summer, but he has been utilised in a more disciplined role by Klopp, and become one of Liverpool's most popular players in the process.
He went missing at times, without question, but goals against Man City, Chelsea, Arsenal and Middlesbrough on the final day summed up his big-game mentality.
A wonderfully intelligent, subtle footballer who should go on to be a really top quality signing as the years pass.
Adam Lallana – 7.5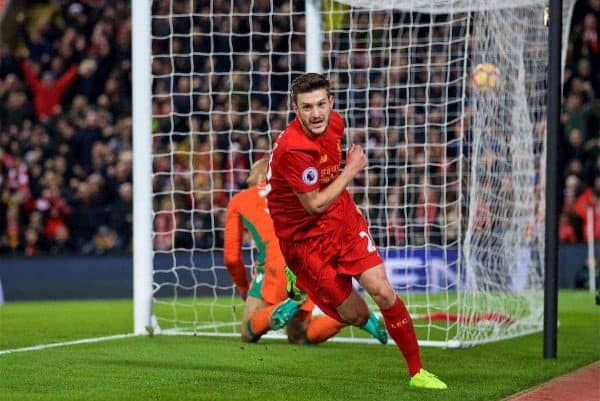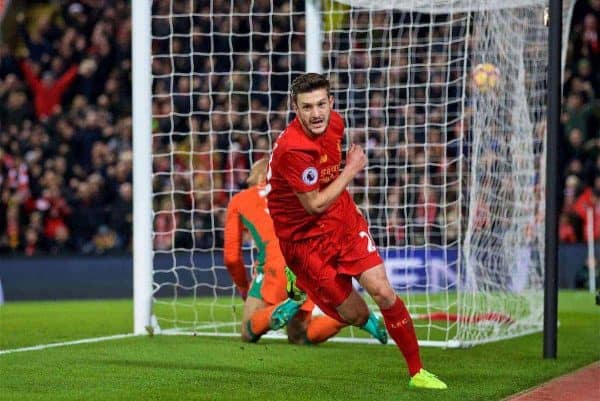 One of the Reds' most improved players, 2016/17 saw Lallana go up another gear, as well as him becoming arguably England's most important player.
His form in the opening months was almost as good as anyone in the Premier League, but a more low-key, injury-affected second-half of the season knocks his rating down a little.
All in all, though, it was a year full of positives.
Philippe Coutinho – 8.5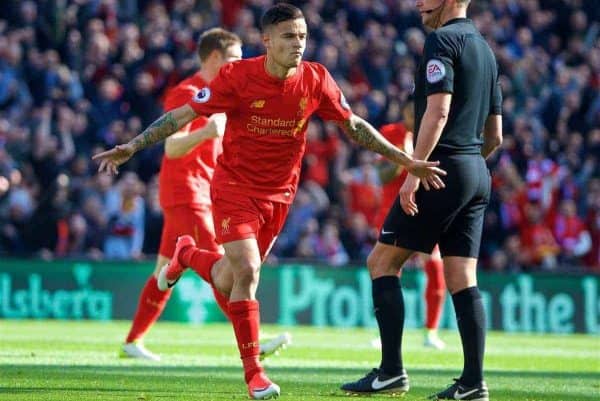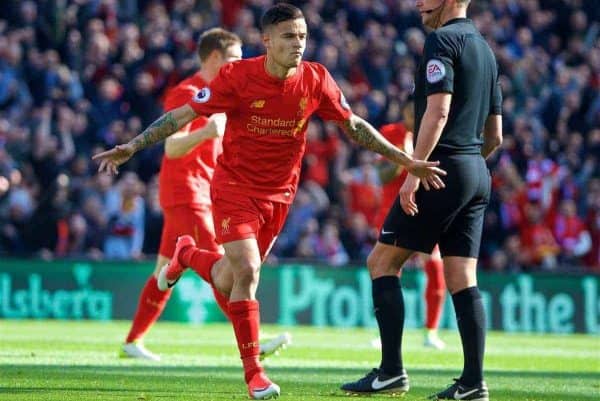 It was another excellent season for Coutinho, as he finished 2016/17 as Liverpool's top goalscorer, with 14 goals – the most in his career so far.
The Brazilian was a genuine PFA Player of the Year contender before injury cruelly disrupted his season in November.
We didn't see the same Coutinho until the final few weeks, sadly, but he really delivered when it mattered, scoring vital goals against West Ham and Boro. Not world-class yet, but is threatening to be.
Sadio Mane – 9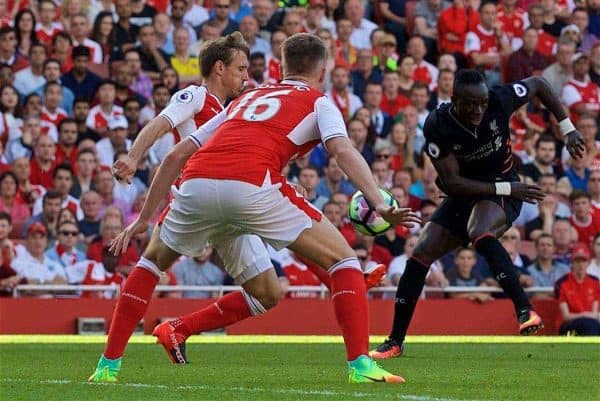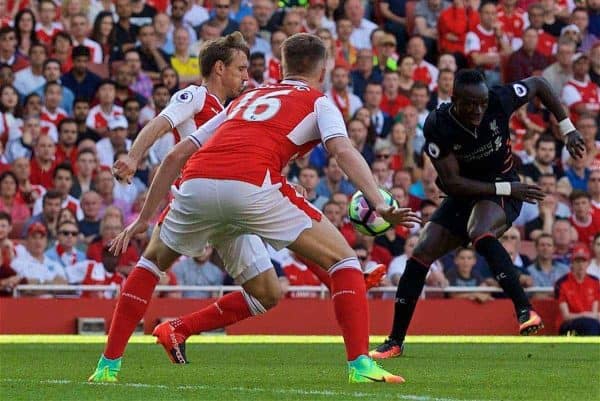 Mane was perhaps not seen as a great piece of business last summer, but he has proven to be a sensational signing.
From his memorable debut at Arsenal onwards, his speed, movement and end product helped make Liverpool the most devastating attacking team in the country on their day, and he finished the campaign with 13 goals in 29 appearances.
The greatest compliment you can pay Mane is that the Reds look a completely different team without him. A more than deserving Player of the Year.
Roberto Firmino – 8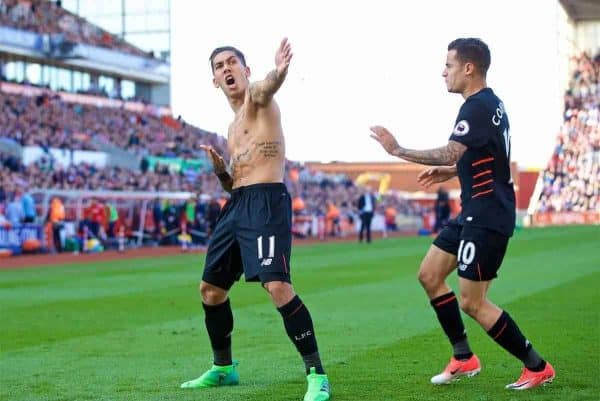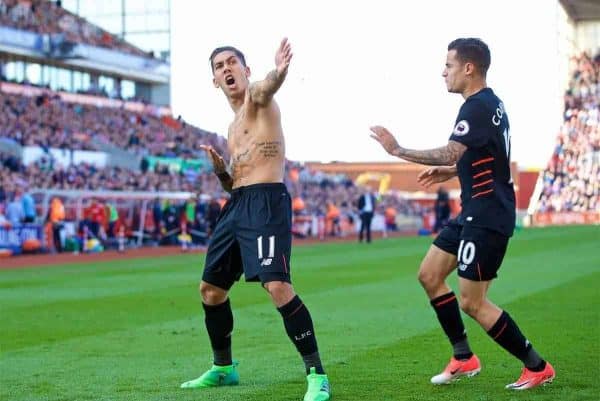 Firmino is arguably Klopp's favourite player, and there is still a feeling that he hasn't always received the credit he has deserved.
He has led the line superbly, combining intelligence, touch and endless hard work, and he has also scored at key times. The winner at Stoke City was absolutely crucial.
When Liverpool purred, he was invariably the one leading from the front, but his finishing could have been better on occasions.
Divock Origi – 6.5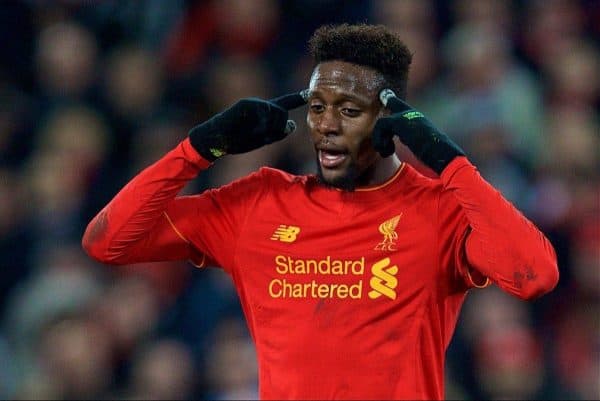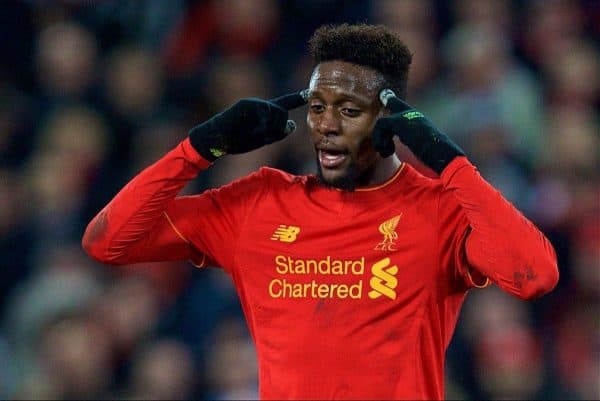 Origi was one of the most frustrating players of the season, after some formidable performances during the Europa League run last year.
Too often his touch, movement, work-rate and decision-making blunted Liverpool's attack – there are only so many times you can use age as an excuse.
That being said, he has chipped in with 11 goals, despite only starting 21 matches.
Daniel Sturridge – 6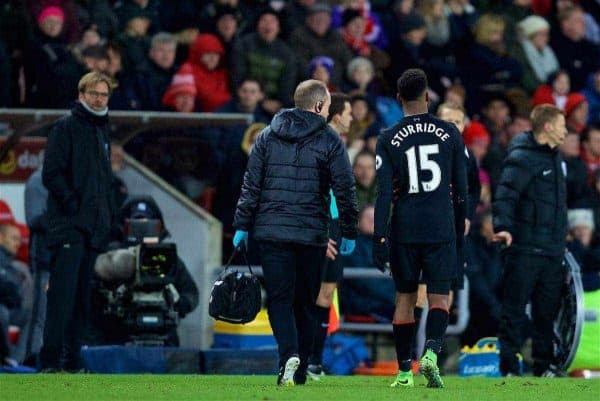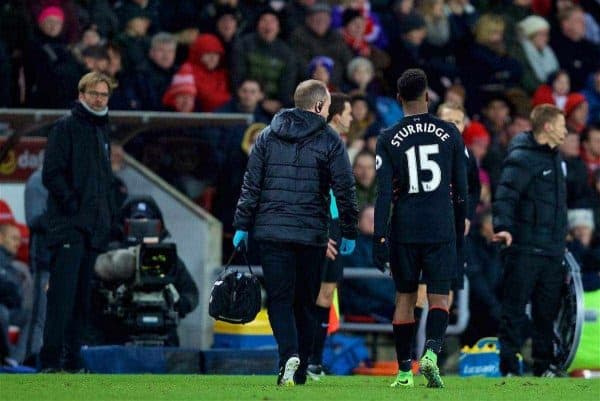 Until some encouraging cameos in April and May, it had been a hugely forgettable season for Sturridge, with injuries robbing the Reds of one of their most gifted players.
When he did feature, the Englishman didn't look the player of old, but as mentioned, he came to the fore as Liverpool limped to Champions League qualification.
He is too good to sell this summer, even if keeping him is something of a risk, given his wages.
Jurgen Klopp – 8.5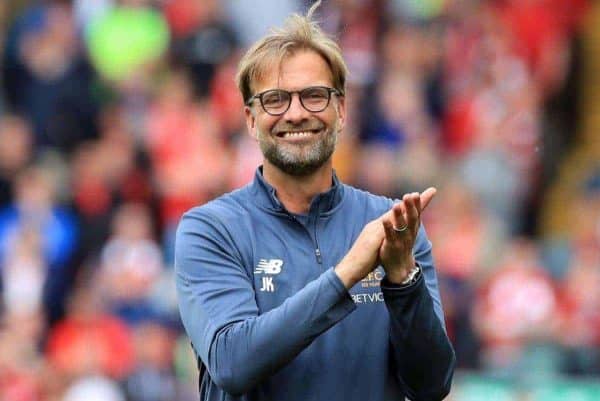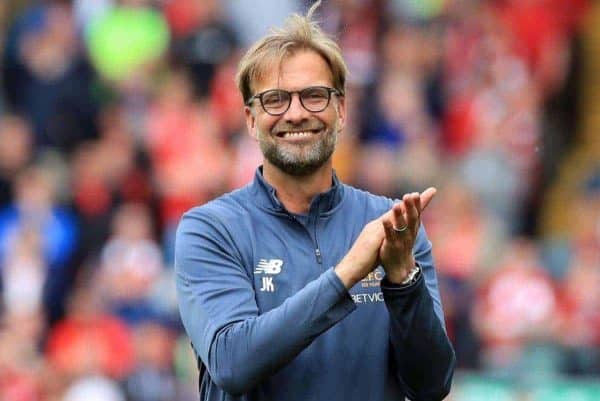 What a man!
Klopp isn't perfect, like any manager, but he once again made giant strides in 2016/17, finishing fourth in an incredibly competitive league, with less resources than other managers.
Some of the football he got his team playing was breathtaking before Christmas, but he also instilled a steely edge that came to the fore late in the season.
76 points and fourth place in his first full season is a superb effort, especially having lost so many key players for lengthy periods.
Next season has to result in a genuine title push to be deemed a success, with better use of substitutions an area for improvement, and analysing why so many injuries affected the squad despite so few games.
This summer promises to be a very exciting one.