As the Premier League approaches its penultimate weekend, there are some vital clashes in the top-four battle and relegation fight.
Last weekend proved to be a frustrating one for Liverpool, as they once again failed to beat an inferior team at Anfield.
The 0-0 draw with Southampton was flat throughout, but the only saving grace was Man United's 2-0 defeat at Arsenal, keeping the Reds' top-four destiny in their own hands.
Elsewhere, Chelsea took another step towards the title, thanks to their win over Middlesbrough and Tottenham's loss to West Ham, while Swansea City jumped ahead of Hull City into 17th place.
There are 10 matches to look forward to over the next three days—here's a pick of the action to whet your appetite.
Reds Hope For a Helping Hand From Stoke
We've reached that stage of the season when we are not only supporting Liverpool, but every team that plays their rivals.
Arsenal are now the biggest threat to the Reds in the top-four battle, so fingers crossed Stoke City can do a job on them on Saturday.
The Gunners won 2-0 at Southampton in midweek, frustratingly, and three more points for them here would really crank up the pressure on Jurgen Klopp's side.
Arsenal have struggled at the Britannia Stadium down the years—Saturday would be a perfect time for those struggles to keep occurring.
You would expect the visitors to prevail, given the fact that Stoke have nothing to play for, but anything is possible in the Premier League.
The End of United's Top-Four Hopes?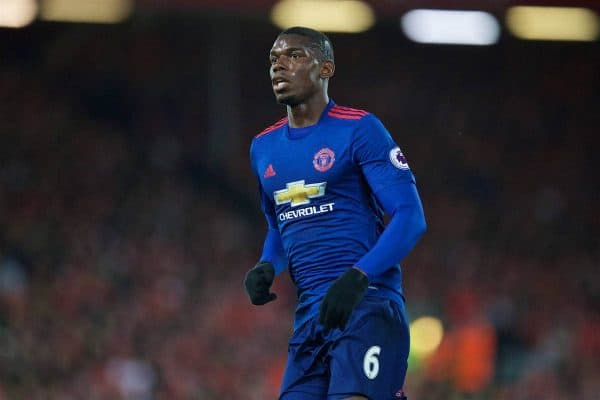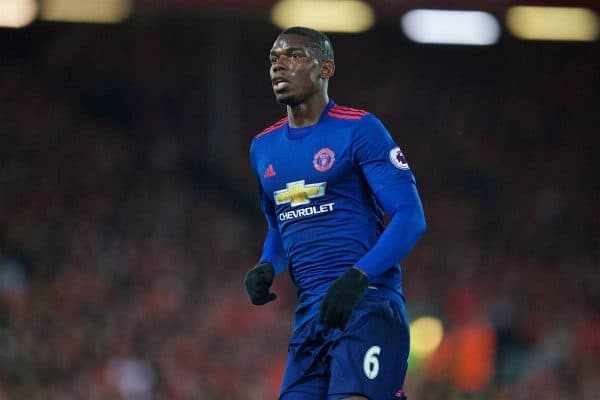 Man United's loss at Arsenal last weekend was a big blow to their Champions League chances, and seemed to point towards Jose Mourinho now putting all his eggs in the Europa League basket.
Having reached the final of that competition, they have a great chance of qualifying for the Champions League through it, and Sunday's trip to Spurs could see a second-string team fielded.
To have any chance of catching Liverpool, United must win all of their remaining matches, but that appears unlikely on current league form.
Spurs will be desperate to finish their season on a high, despite falling short of the title once again, and their unbeaten home record is likely to stay intact.
City Look to Make Third Place Their Own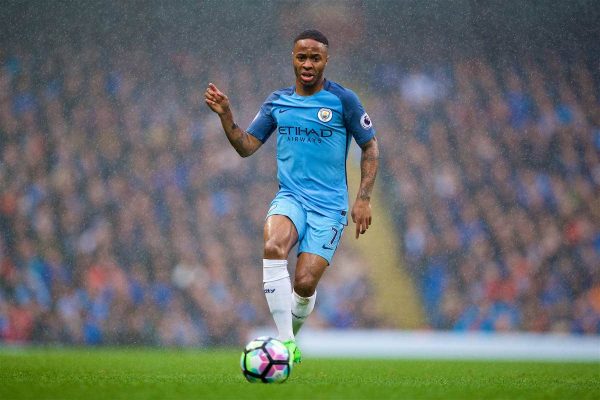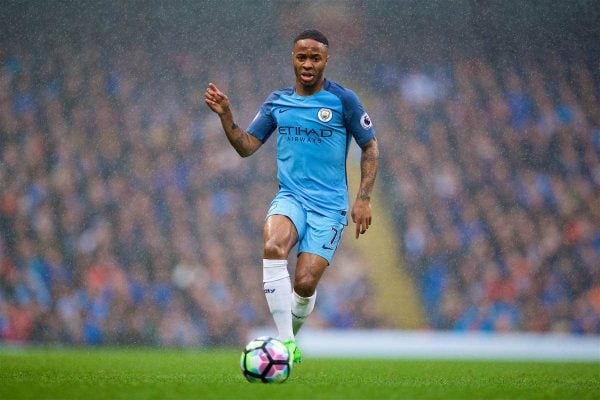 Man City's season has been a strange one, in many ways, with some superb football on show but also a number of indifferent performances.
Many tipped Pep Guardiola to win the league in his first season in England, so 2016/17 has to go down as a below-par campaign.
Despite this, third place would still be a relatively respectable finish, and they look strong favourites to do that in the next couple of weeks.
Guardiola's men host champions Leicester City at Saturday lunchtime, and while the Foxes can be a threat on their day, you struggle to see anything other than a home win.
Liverpool will be cheering on Leicester, in order to keep their own hopes of third alive, but it may well be wishful thinking.
Swansea to Crank Up the Pressure on Hull?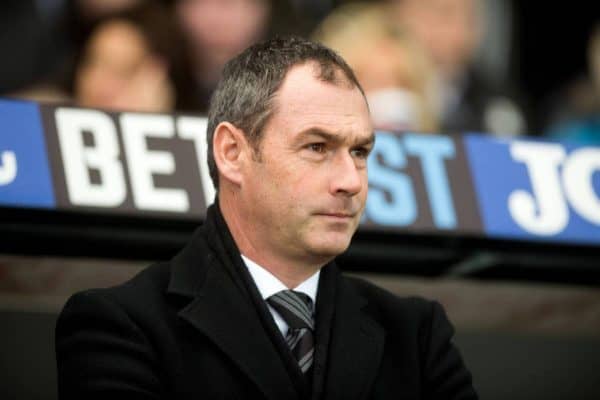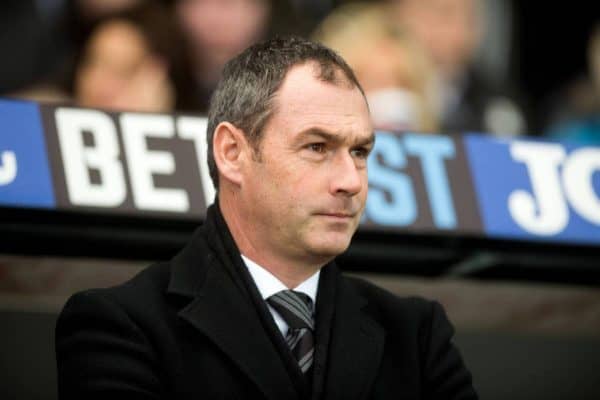 Last weekend was a disastrous one for Hull, who at the start of it looked likely to pull further clear of Swansea in the relegation battle.
All thing pointed towards them seeing off already-relegated Sunderland at home, but their 2-0 defeat at the KCOM Stadium was their poorest result of the season.
Swansea rubbed salt into Hull wounds a couple of hours later, as Paul Clement's side overcame Everton, thanks to Fernando Llorente's trademark header.
The Swans are up first this weekend, and this time they are tasked with beating Sunderland at the Stadium of Light.
If they do, they will open up a four-point gap over Hull, who must then win at Crystal Palace on Sunday. If they lose, Marco Silva's men will go down; a draw wouldn't be much better.
In terms of entertainment value, it would be nice to see the fight for survival go to the final weekend of the season—it might not if Hull fail to dig deep.
Chelsea Set to Seal Title Triumph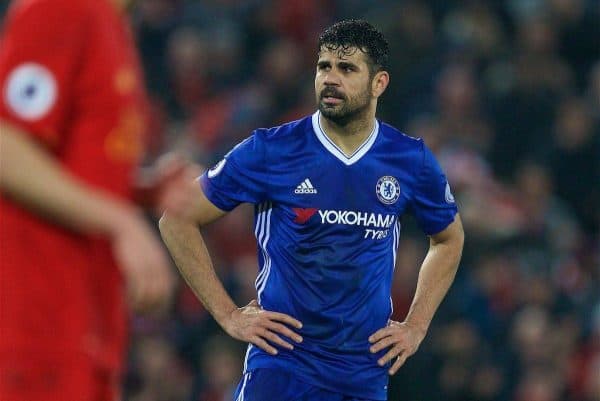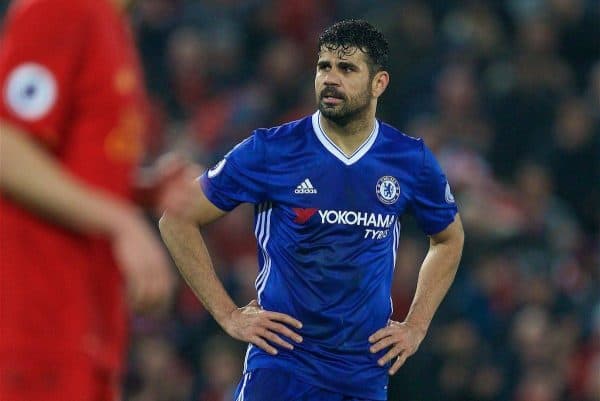 If Chelsea hadn't decided to be so annoyingly consistent, we would have had one hell of a title race on our hands this season.
They have just kept winning matches, though, and while it may be tough to admit, they are more than deserving champions for 2016/17.
With the lead over Spurs now seven points with three matches remaining, Antonio Conte knows that a win at West Brom on Friday will seal the title for his team.
The Hawthorns is never an easy place to go with Tony Pulis in charge of the Baggies, but Chelsea should have enough quality to earn all three points.
Failure to win the league from here would be one of the greatest capitulations in English football history.
Fixtures, UK TV Info & Predictions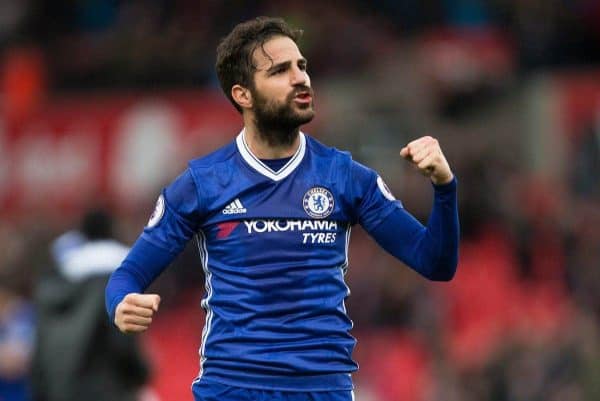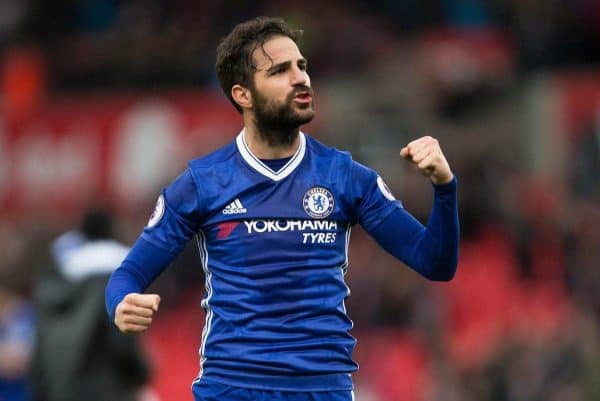 Friday
Everton vs. Watford – 7:45pm
Prediction: 2-0
West Brom vs. Chelsea – 8pm, Sky Sports 1
Prediction: 0-1
Saturday
Man City vs. Leicester – 12:30pm, Sky Sports 1
Prediction: 3-1
Bournemouth vs. Burnley – 3pm
Prediction: 2-1
Middlesbrough vs. Southampton – 3pm
Prediction: 0-0
Sunderland vs. Swansea – 3pm
Prediction: 0-2
Stoke vs. Arsenal – 5:30pm, BT Sport 1
Prediction: 1-2
Sunday
Crystal Palace vs. Hull – 12pm, Sky Sports 1
Prediction: 1-1
West Ham vs. Liverpool – 2:15pm, Sky Sports 1
Prediction: 1-2
Tottenham vs. Man United – 4:30pm, Sky Sports 1
Prediction: 1-1