The next step Liverpool goalkeeper Danny Ward hopes to make will be playing regular Premier League football. We got the view from Huddersfield to see if he has what it takes to step up.
At various points during the last season, all three of Liverpool's goalkeepers proved that they might be able to step up and become a regular between the posts for the Reds.
But the problems for Simon Mignolet and Loris Karius lie in consistency. A couple of errors from Karius, which unfortunately for him gained an unnecessarily high profile, saw him out of the side and replaced by Mignolet.
The Belgian stopper improved as the season progressed and as the team became more rugged as Klopp attempted to win ugly.
But earlier in the season when Liverpool tried to play their more expansive, possession based game, Mignolet had struggled and was replaced by his German team-mate.
Ward, however, may have been Liverpool's most consistent goalkeeper last season, albeit playing at Championship level on loan at Huddersfield Town.
Over in West Yorkshire the Welsh stopper played a vital role in helping the Terriers return to the top flight for the first time since they were relegated in 1972.
The Coach's View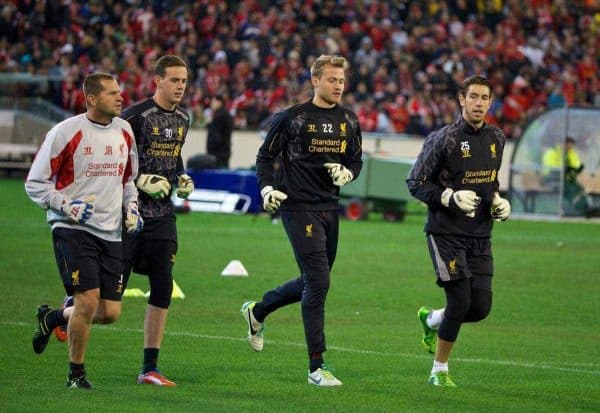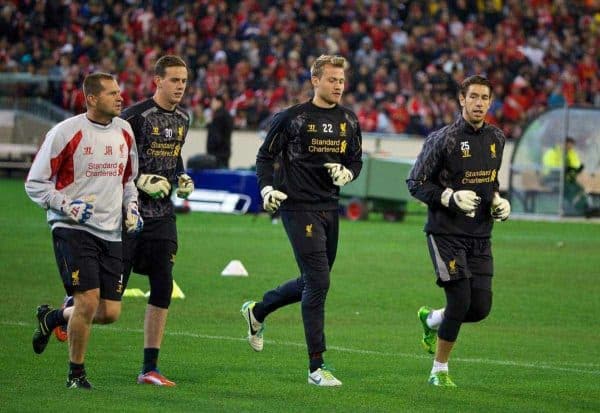 This consistency was spotted by Liverpool goalkeeping coach John Achterberg, who thinks Ward is now ready to step up a level.
"It was always the plan for Danny to try to get him playing for two years and help move his level on," Achterberg told the Liverpool Echo.
"He showed good consistency for Huddersfield. We'll bring him back because we want three good goalies to fight each other.
"It's going to be a big season next season. If there are any injuries or suspensions, you need to have three top goalies.
"You need that competition. We need to keep everyone fit and improving so they are ready to take that chance, whenever it comes along."
The Huddersfield View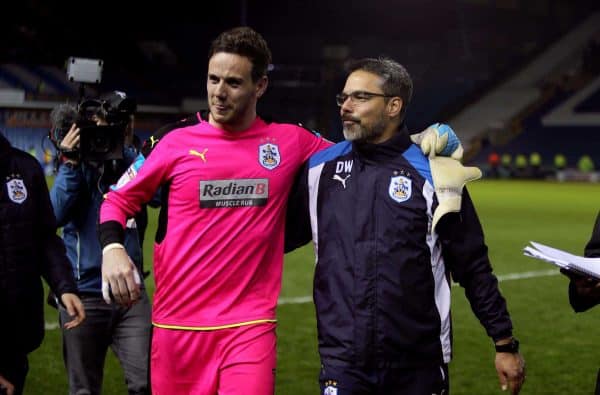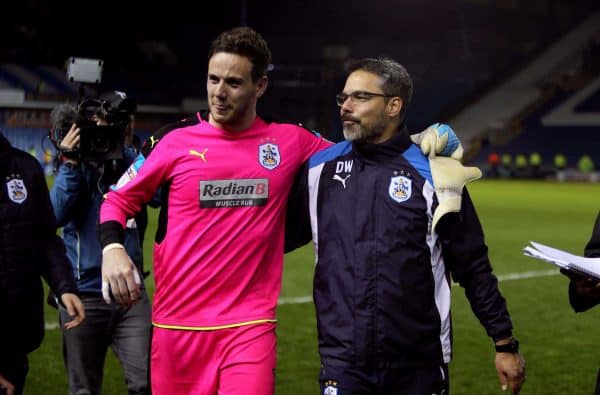 This is Anfield spoke to Huddersfield Town supporter and journalist Doug Thomson, and he also believes that Ward has the ability to step up.
"Danny is a talent. Like most keepers he's not flawless, but there are a lot of positive aspects to his play.
"He improved as the season went on. I think he could cut it in the top flight especially if given a run of games to adapt. I'd like to see him get the opportunity."
While Achterberg hopes that Ward hangs around as competition for Mignolet and Karius, and Thomson believes he could step up given the chance, the best thing for his development—and international chances with Wales—could be regular football on loan at another club.
Continuing at Huddersfield Town and helping the newly promoted team stay in the Premier League could be optimal, and also the best way to convince Liverpool that he should be first choice, rather than merely competition.
"I'm sure it would suit both Town and Danny," adds Thomson.
"He knows the club and the manager and his training and playing methods. If he returned, I imagine he would get a decent crack at wearing the gloves on a regular basis.
"He played a key role in what was very much a team effort to get promoted.
Danny featured in all but three Championship games and returned from suspension for the finely-balanced play-off semi second leg.
"Town's other goalkeeper, Joel Coleman, is a great prospect who had kept a clean sheet in the first leg, so Danny's return reflected [Huddersfield manager] David Wagner's opinion of him."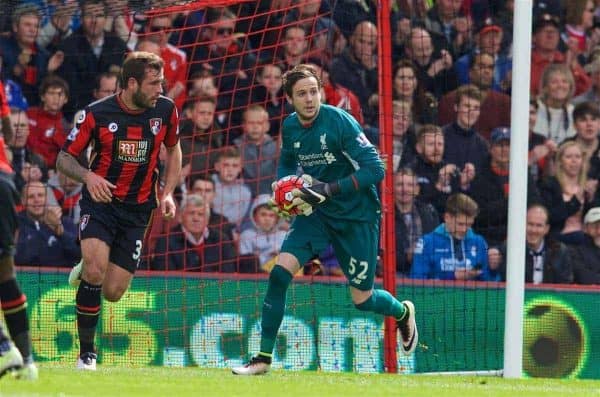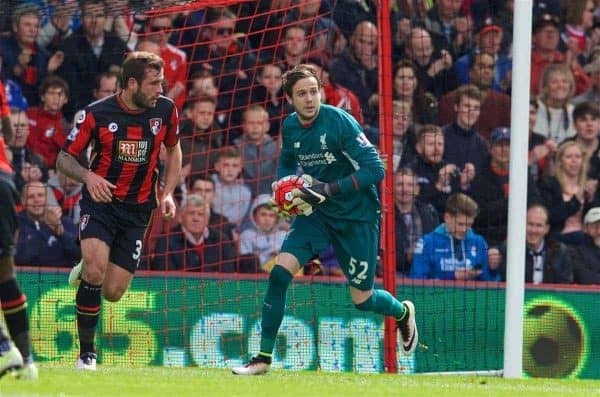 Ward also developed a bond with the fans over at the John Smith's Stadium, and even if he were to return to Liverpool and never play for Huddersfield again, his season them will remain etched into their memory.
"He's become a Town legend, as much for his shoot-out heroics in the semi-final as the final," Thomson continues.
"He set up the trip to Wembley by saving from Fernando Forestieri, a player Town fans love to hate.
"Danny's crazy charge to the travelling fans at the opposite end of Hillsborough showed how much the club means to him.
"Then his save from Reading's Jordan Obita paved the way to promotion from the second tier for the first time since 1970.
"Town fans still talk about that Frank Worthington-inspired side, so it's safe to say the name Danny Ward won't be forgotten!"

Returning in style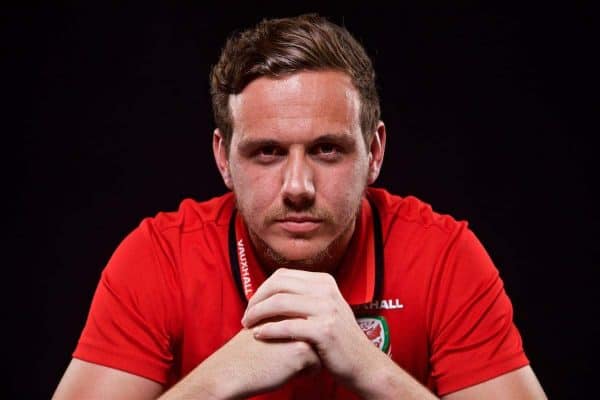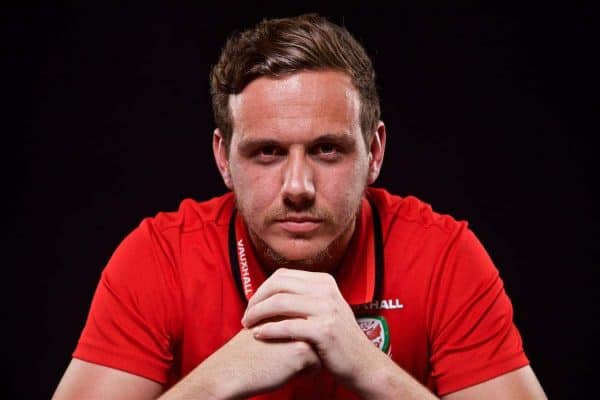 Of the current Liverpool pair, Karius seems to fit Klopp's preferred style more so than Mignolet.
But, through his experiences in Wagner's system which is very similar to Klopp's, thanks to their time together at Mainz and Dortmund, Ward has proven he can play in this type of tactical setup.
His strengths lend themselves well to the way Liverpool play, and according to Thomson he's good enough on the ball to play the possession game at the back too.
"He's a good all-round keeper, brave and agile. In the early days he looked a little susceptible at set plays and perhaps didn't command his area well enough, but he improved in both those areas.
"Playing out from the back is at the heart of Wagner's tactics, and Danny looks comfortable doing this."
These are all encouraging signs, but a third-choice keeper rarely gets a look in at a club like Liverpool.
It might be best for everyone concerned that he takes another year away from Merseyside and continues his part in the Wagner revolution, on the banks of the River Colne.