Football transfer rumours are a bit like gossip at University, writes Will Snyder.
'She said she wasn't interested in her boyfriend anymore, and that she was looking to meet somebody new.'
'He said that he missed his ex and that he really just wanted to settle down with her.'
'She said she only ever really fancied him, not the guy she was fooling around with.'
Liverpool transfer rumours are no different, and in many respects worse than most. Whether it is an old flame like Alexandre Lacazette, a new crush like Julian Brandt, or one that got away like Mohamed Salah, everyone wants to know just what Liverpool are planning.
Whether this cycle is perpetuated by players' agents, the media, or the supporters themselves, it looks like it is here to stay.
How can we slow down the cycle? And, more importantly, how can we separate likely transfers from fanciful ones?
Identifying Leagues Where We Lack a Competitive Advantage
First, by identifying the types of players LFC and Jurgen Klopp will not move for, we can narrow down the lists of those who they might. Rather like knowing one of your mates doesn't fancy a certain type, defining who Liverpool and Klopp are likely not to pursue may save us all some heartache.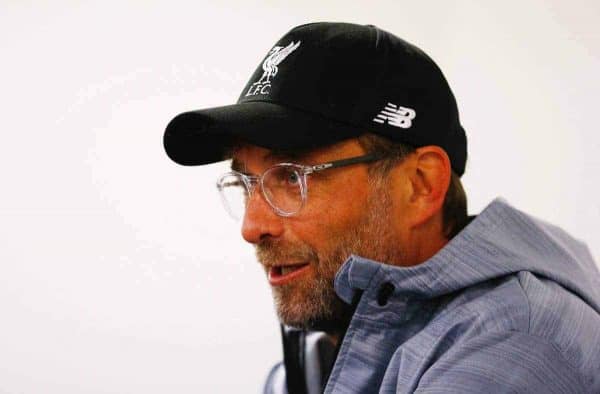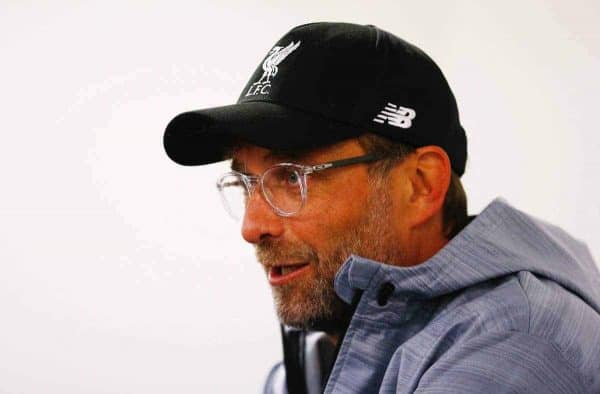 With this as a starting point, we can say with some surety that Liverpool will not be moving for a top player in La Liga. First, as ardent believers in 'moneyball', Fenway Sports are unlikely to fish in a pond where local fishermen have an advantage.
With Barcelona and Real Madrid having the benefit of observing their fellow Spaniards more frequently and snapping up likely prospects from a young age for their academies, the likelihood of Liverpool unearthing an undiscovered gem is small to say the least.
Nor would the effort to do so be economically prudent, as LFC's scouting network in Spain is necessarily less robust than in, say, Oxfordshire.
The same is true with regards to Serie A. In Italy, Liverpool has less caché than Juventus or either of the Milans, as well as less knowledge of the talent pool. So, in terms of likelihood, Liverpool is unlikely to spy a promising prospect that has escaped the Italian giants' notice.
The fact that Liverpool have had their fingers burned by La Liga and Serie A before (think Luis Alberto, Iago Aspas, and Alberto Aquilani, to name just a few) makes Liverpool's avoidance of these leagues more likely.
Klopp's transfer dealings at Borussia Dortmund from 2008-2015 show a similar pattern. With but one exception, it was not until 2013 that Klopp recruited a player from the Premier League, La Liga, Ligue 1, or Serie A.
Instead, he signed players from such relatively humble domestic leagues as Japan (2010, Shinji Kagawa), Belgium (2011, Ivan Perisic), Switzerland, and Australia, as well as his domestic league, the Bundesliga.
Klopp: That's German for Wenger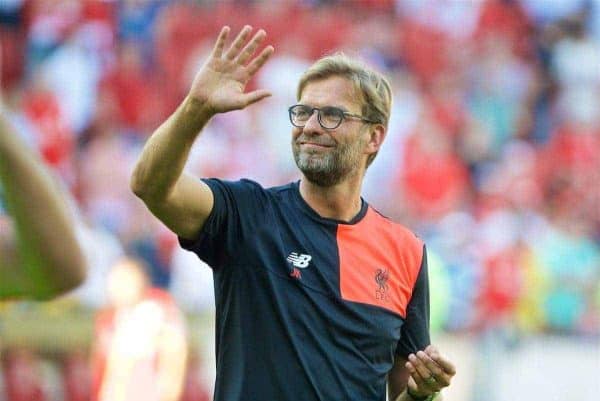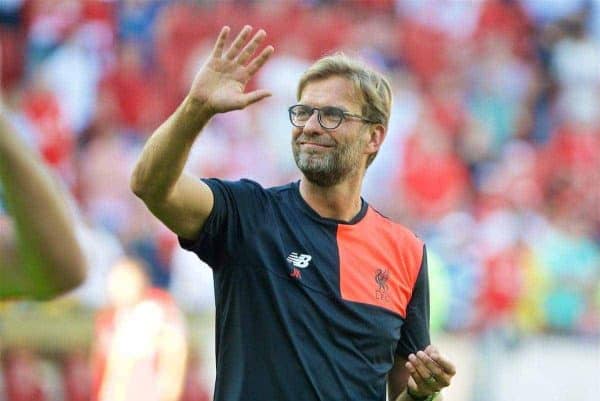 Nothing Klopp has done to date demonstrates he has changed his ways. Of the seven players he has signed for LFC, four (Joel Matip, Loris Karius, Ragnar Klavan, and Alex Manninger) came from the Bundesliga.
This makes sense. Klopp is, of course, German and spent his playing and managerial career in German football.
In other words, he may think he has a competitive advantage in the Bundesliga over other Premier League managers.
In this regard, Klopp's affinity for his prior domestic league is strikingly similar to Arsene Wenger. Wenger gained notoriety for his preference for unpolished diamonds from the French league, where he managed over two decades ago. And, to Wenger's credit, he found some success in this strategy.
He unearthed players like Olivier Giroud (Montpellier), Laurent Koscielny (FC Lorient), Samir Nasri (Marseille), Bacary Sagna (AJ Auxerre), Emmanuel Adebayor (Monaco), and Robert Pires (Marseille) from Ligue 1.
Similar things happened at Anfield under Gerard Houllier and Rafa Benitez.
One can hope Klopp has the same level of hometown success. Early returns, like Matip's free transfer, are promising.
Bring on the Reinforcements
So, back to those possible Liverpool transfers. As Klopp recently said, he believes "Liverpool at this moment is a really interesting project for players."
With the increased pulling power of Champions League football and Klopp's own effervescent charm, he is likely to succeed in bringing exciting players to Liverpool.
(If the latest reports about Klopp's communications with Virgil Van Dijk have any merit, it would indeed show Klopp's ability to close the deal, at least on the player side – even if that has now led to issues.)
What he is not likely to do, though, is bring in players like Piotr Zielinski (Serie A), Lacazette (Ligue 1), or players already identified by other 'Big Clubs' (Lacazette and Atletico Madrid, or Christian Pulisic at Dortmund).
Instead, based on his own transfer history, Klopp is likely to focus his efforts on the Premier League, the Bundesliga, and smaller leagues like the Dutch Eredivisie and the Belgian First Division.
In each of those places, Klopp and Liverpool will believe they have an informational advantage which, when combined with the international recognition of LFC, will get the job done.
Dominic Solanke's transfer from Chelsea is proof that this strategy can work to conclude transfers.
An example of a rumoured transfer which does not make sense under this strategy? Mohamed Salah.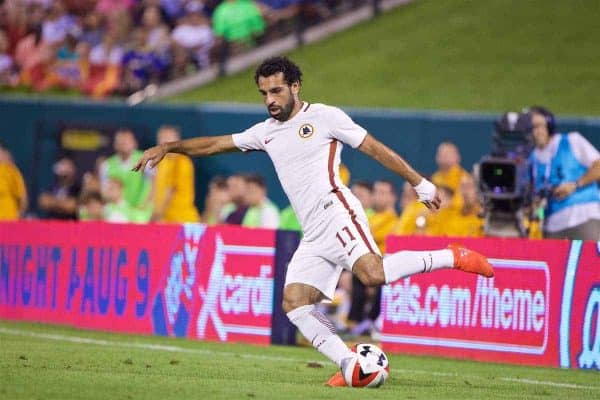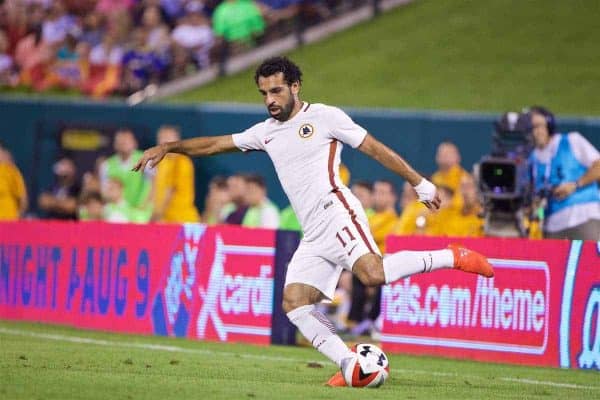 Playing for another Champions League-qualified team in Serie A and coming off an excellent season, Salah is neither excess to the needs of his current club (as was Mesut Ozil at Real Madrid), nor unappreciated (as was Philippe Coutinho at Inter Milan).
These factors alone would drive up the transfer fee and would seem out of line with LFC's "moneyball" approach.
Far more likely is the rumour regarding a 'replacement' for Salah, Gelson Martins.
Despite a rumoured £50 million pound release clause, there is some reason to believe that he can be had for less. Also, with Sporting Lisbon playing in Portugal's domestic league and having not qualified for next season's Champion's League, Klopp may feel he has some advantage over other Premier League teams and also that Martins could be convinced to move to Liverpool.
Moving Forward

Putting all of this together shows that, while we cannot escape the ever-present rumour mill, we can view it more logically. There is simply no need to waste time on fanciful rumours proclaiming massive expenditures on big name players. Neither Liverpool nor Klopp's history suggest such rumours are likely.
What is possible is that LFC and Klopp are steadily building a team stronger than last season's. After all, recent purchases like Mane, Matip, and Wijnaldum show that Klopp knows what he is doing.
The hope is that, someday soon, Liverpool will have rebuilt its bankroll and reputation (both on and off the pitch, thanks to LFC's bungling of the Van Dijk transfer) enough that big name purchases need no longer be viewed with such scepticism.
Until that day comes, though, I'll be sitting here with many, many grains of salt when considering LFC's next supposed transfer target.