James Milner is already casting his mind ahead toward pre-season and the all-important Champions League qualifiers.
Given Liverpool's vice-captain is perhaps most noted for his stamina and work rate, it might not be a surprise that only a few weeks into the summer break, he's already looking ahead to the gruelling period of pre-season.
Milner knows this particular period is vital as the team bids to rejoin Europe's elite, and he says the Reds are still moving in the right direction under Jurgen Klopp.
"The off season is always a funny one – you enjoy yourself and relax but you've always got one eye on pre-season and making sure you're right and ready to go again," Milner told LiverpoolFC.com.
"Obviously it's a big start to the season for us.
"Pre-season is always tough, nobody particularly enjoys it. But with the tours and the Champions League qualifier we want to hit the ground running and start the season well. So it's important you're ready to go."
A lot of work went into finishing fourth last term, with a mid-season dip almost costing the Reds a shot at getting back into the Champions League.
Given the competition among the Premier League's top six, it was an achievement in itself to win one of those coveted places, says the No. 7.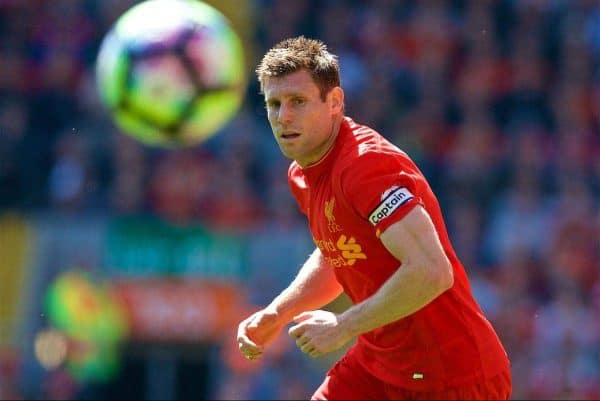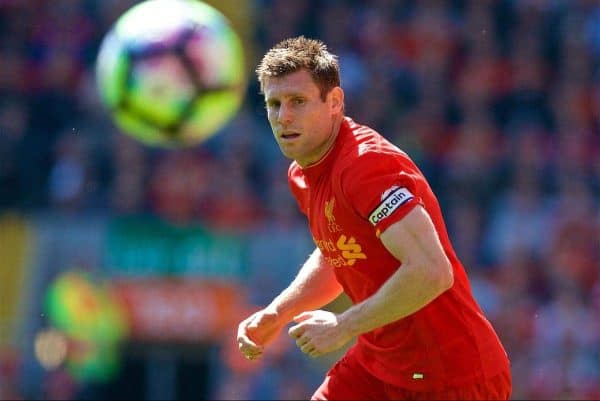 "It's not easy to get into the qualifiers even—top four in the Premier League is tough.
"We've done part of the job but we have to finish that now. It would be disappointing not to make it after all the hard work we did last year. I'm sure we will.
"We're improving all the time as a team and you can see that over the last couple of years since the manager has come in. We're moving in the right direction.
"New faces come in over the summer and the squad is a year older as well. It is a pretty young squad so that experience of having a successful season last year and hopefully getting some more confidence there can stand us in good stead for the season."
With a new left-back still expected to be sounded out, increasing competition in midfield and the demands on the team ever-increasing, it remains to be seen where Milner fits in for Klopp in 17/18.
But he's still likely to have a role to play, especially early on where the manager may turn to his more experienced heads to guide the Reds through a tough qualifier and into the Champions League group stage.