Jurgen Klopp looks set to rely on Simon Mignolet and Loris Karius for the new season, but is he right to do so, and should Danny Ward get a look in?
Reports have suggested that Klopp wants three senior goalkeepers on the club's books next season.
Rather than looking to youth players such as Shamal George, Andy Firth, Caoimhin Kelleher, or Kamil Grabara to be the third option, the manager seems to prefer a trio of more experienced heads, and he'll now consider Huddersfield Town promotion hero Ward as one of these.
On leaving the club, current third choice stopper Alex Manninger commented that much of his role was to support Karius and Mignolet.
"I had a few good discussions with the keepers here," he said.
"Telling them the wheel is always spinning in football – you can be out of the team now, but you'll be back in at some point.
"The standard of quality here is so high that I will never look back and think I should have played a game here. It's been a great year, a great experience."
Ward will return to the club this summer but won't want to settle for being the third choice keeper who rarely gets a look in, as was the case for Manninger.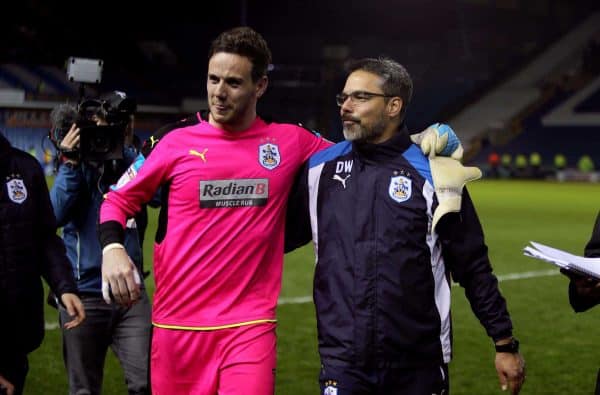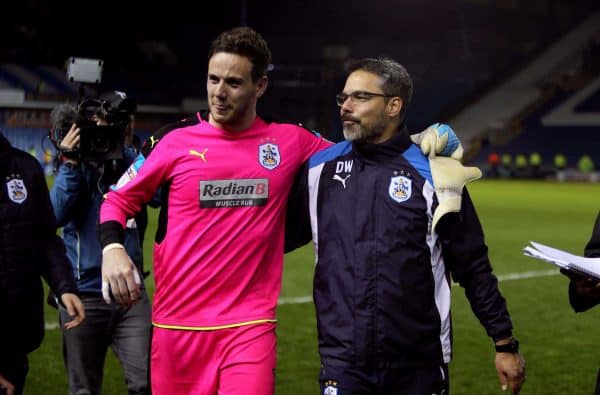 The Welshman is exactly the same age as Karius — they were both born on June 22, 1993 — and he'll see no reason why he shouldn't be challenging for the number one spot.
Following his penalty saving heroics in the semi-final and final of the Championship playoffs, the 23-year-old will either be looking for a prominent role in the Liverpool squad, or a loan spell as first choice at a Premier League side.
Huddersfield would like that side to be them, and looking at the current situation it would make sense for all parties – Ward would get his top flight football experience, and the Terriers would get to keep one of their star men.
Mignolet or Karius?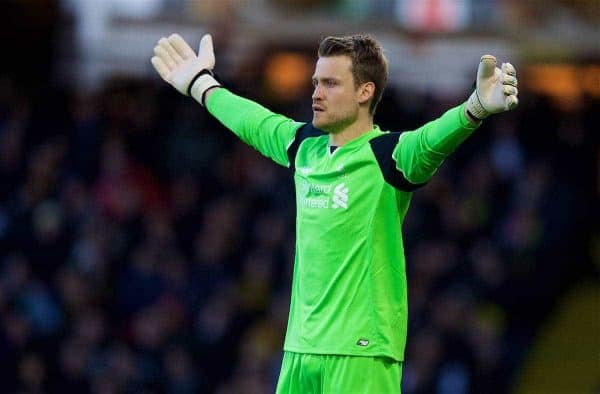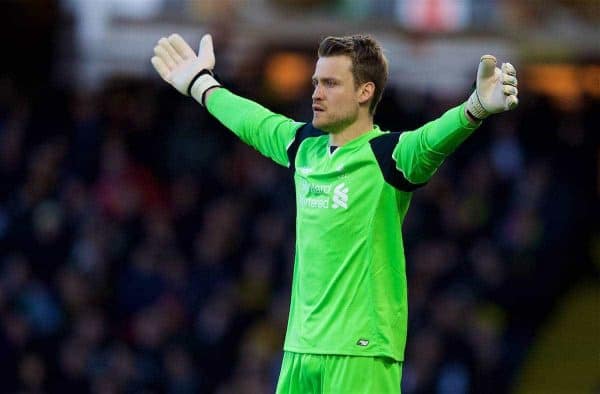 Despite Mignolet's improvements towards the end of the season, it could be argued that there still isn't a clear number one at Liverpool.
Karius wears that particular shirt number, and his displays also improved with a handful of impressive outings in what were otherwise sorry cup performances in January.
"Now I'm back playing at my normal standard," Karius told the club website after an outstanding display against Southampton in the League Cup.
"I'm not surprised that I can play like this, because that's my aim and what I expect from myself.
"I didn't need one save to lift my confidence. I'm always confident in my abilities, even when you have a bad game."
But if you were to pick one player currently on the club's books to start next season between the posts, it would probably be Mignolet.
The Belgian has visibly — and sometimes audibly — improved a few aspects of his game which he used to have glaring problems with.
His authority within the penalty area is markedly better, and apart from the occasional, minor wobble he is able to come and deal with things much more effectively than he used to.
Some of the saves he made towards the end of the season were as important as the goals which helped Liverpool to their top four place.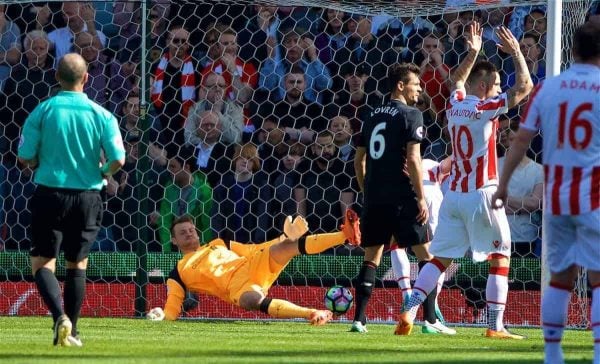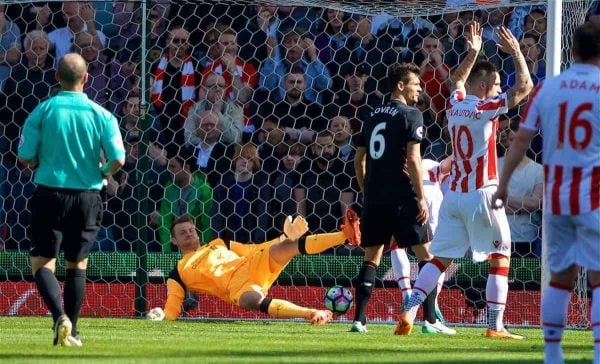 His performances in the narrow win against Stoke, where he stopped Charlie Adam and Saido Berahino with two excellent saves, and the 1-0 win at West Brom where he similarly denied Matty Phillips and Salomon Rondon, helped the side claim vital points at a crucial point in the season.
This run of games drew plaudits from former Liverpool defender turned pundit Jamie Carragher, who had been critical of the player in the past.
"Has he earned praise? Without a doubt," he said.
"Liverpool have gained three points at Stoke and he's saved Liverpool two points today. That's five points which makes a massive difference to the look of the table."
Looking specifically at the save from Phillips vs West Brom Carragher added:
"This is what you want from a top class goalkeeper. He wasn't worked too much today but when you're called on to make that big save that's what all great goalkeepers do at top clubs."
While there's always a danger that these performances were the exception rather than the norm and that Mignolet will soon revert to the unreliable goalkeeper he was previously, lessons learnt from past errors, plus the fact he's 30 next year, could suggest that he's now reaching his peak as a goalkeeper.
The gloves are off for next season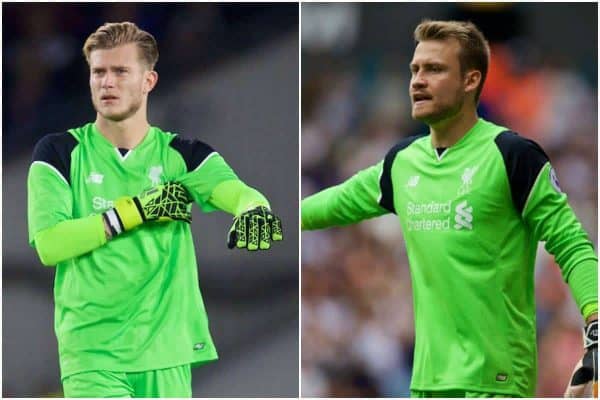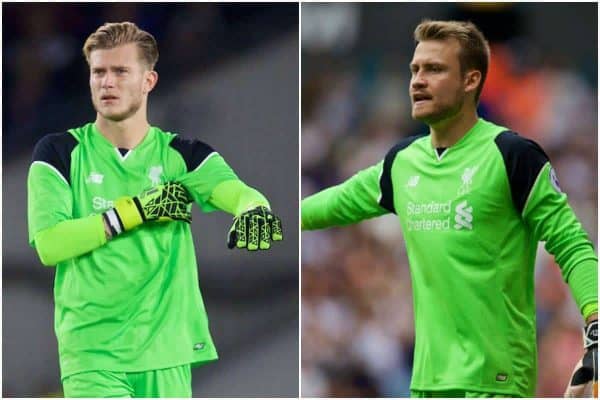 Liverpool have tentatively been linked with other goalkeepers such as Iker Casillas and Joe Hart, and AC Milan's 18-year-old goalkeeping sensation Gianluigi Donnarumma is always in the conversation, no matter how unrealistically, when any team is after a No 1.
But Klopp continually moves to state that he's happy with his goalkeeping unit:
"We think that we already have two strong goalkeepers," said the German in his pre-Crystal Palace press conference towards the end of last season.
"Wardy is at Huddersfield, playing a brilliant season. He is our player, so we will bring him back next year and then there is [more] competition."
Some statistics suggest that improvement is still needed within the goalkeeping ranks at the club, but the club seem to think they're healthy enough in this area to focus on other parts of the squad in this transfer window.
It will be interesting to see how the story between the sticks pans out in the coming season, and who will be occupying the number one spot come the end of the season.