Liverpool have abandoned their hopes of signing Virgil van Dijk and apologised to Southampton for "any misunderstanding" over their interest.
Press Association Sport understands Saints had not received any contact from the Reds regarding their defender, yet the Holland international apparently indicated an eagerness to become the latest player to swap St Mary's for Anfield.
Jurgen Klopp is believed to have made Van Dijk his top target, with the chance to work with the Liverpool boss reported to have played a significant role in the player's thinking – information that stuck in the craw at Southampton.
Saints are understood to have asked the Premier League on Tuesday to investigate an alleged illegal approach, which has been followed by Liverpool announcing the end of their pursuit.
A statement from Liverpool read:
"Liverpool Football Club would like to put on record our regret over recent media speculation regarding Southampton Football Club and player transfers between the two clubs.

"We apologise to the owner, board of directors and fans of Southampton for any misunderstanding regarding Virgil van Dijk.

"We respect Southampton's position and can confirm we have ended any interest in the player."
Southampton did not wish to comment on a statement that followed high-level talks on Wednesday.
Press Association Sport understands those discussions were the first time the clubs had spoken this summer as Liverpool had not been in contact about Van Dijk before then.
If both clubs agree the matter is over, then it is understood to be likely that the Premier League would not take anything further regarding the matter.
Liverpool had been expecting to pay in excess of £50milllion – a world-record fee for a defender – and were understood to be willing to make him the highest-paid player at the club.
Van Dijk, who has five years left on his deal at St Mary's, is said to have preferred Liverpool ahead of interest from fellow interested parties Chelsea and Manchester City.
Last month Southampton chairman Ralph Krueger told Press Association Sport the club would no longer be bullied in the transfer market, saying they were in a position to turn down a £60million bid for Van Dijk.
"We do not need to sell any player for the first time since I've been here," Krueger said. "I can make that statement and – unless football decides it's in the best interests – we don't need to do that."
Adam Lallana, Dejan Lovren and Rickie Lambert all left Southampton for Anfield in 2014, with Nathaniel Clyne following suit the following year and Sadio Mane in 2016.
Luke Shaw, Calum Chambers, Victor Wanyama and Morgan Schneiderlin have been other high-profile departures in recent years, while managers Mauricio Pochettino and Ronald Koeman have also left for pastures new.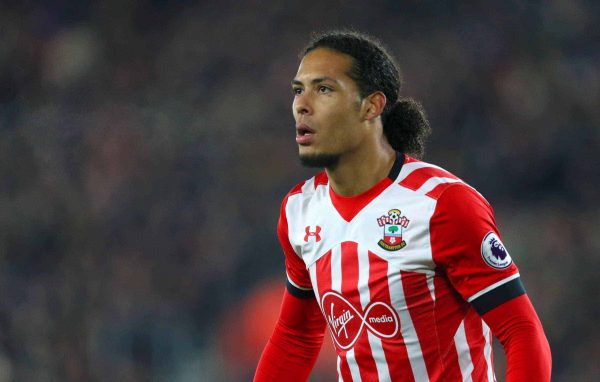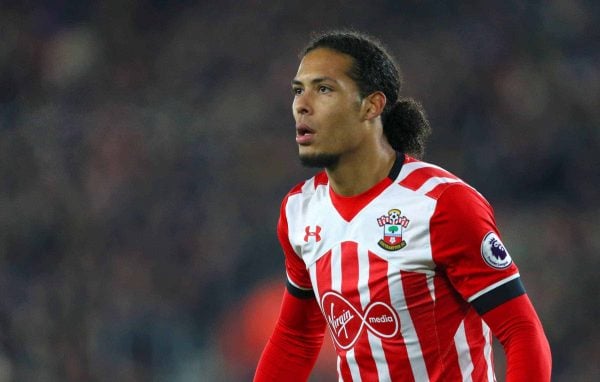 Van Dijk is among the current Southampton stars attracting interest, having become one of the most sought-after defenders in the league since moving to the south coast from Celtic less than two years ago.
A fans' and players' player of the year in his first season at St Mary's, ankle ligament damage restricted him to 21 Premier League appearances in 2016/17.
Premier League rules state a club can only approach a player if they have the written consent of the selling club or alternatively if the player is out of contract or about to become out of contract.
The regulations state: "Any club which by itself, by any of its officials, by any of its players, by its intermediary, by any other person on its behalf or by any other means whatsoever makes an approach either directly or indirectly to a contract player except as permitted by either rule T.1.2 or rule T.2 shall be in breach of these rules and may be dealt with under the provisions of section W of these rules (disciplinary)."
Liverpool are already serving a two-year suspension from signing youth players registered with Premier League or EFL clubs in the preceding 18 months.
They have admitted to making an illegal approach last year to a 12-year-old attached to Stoke's academy. The second year of the ban is suspended for three years.