Liverpool's pre-season campaign should be a lot different to last year, due to increased availability, new transfer aims and the prospect of Champions League football.
A year ago, Jurgen Klopp had plenty to ponder as he got to work during his first summer transfer window at the club.
It was a project of mass upheaval as the club released nine players, sent a further 12 academy stars out on loan and sold a total of 12 players. 24 players left in tota, with Klopp wanting a smaller squad to work with, with no European football.
The club received £78 million for their sales and Klopp only needed £62 million of that to bring in four of the seven new signings.
Sadio Mane's move made up the bulk of the spending at an initial £30 million, while Georginio Wijnaldum's arrival for £23 million made up the majority of the rest.
Ragnar Klavan's fee was just over £4 million – offset almost entirely by Jerome Sinclair's sale to Watford – and Loris Karius was only a fraction more expensive.
Marko Grujic also joined after his loan at Red Star Belgrade, while Klopp secured the permanent services of Joel Matip and Alex Manninger on free transfers to complete Liverpool's transfer activity.
However, this summer will see a different approach to transfers and the attraction of Champions League football looks set to help attract bigger names.
Why transfer targets have differed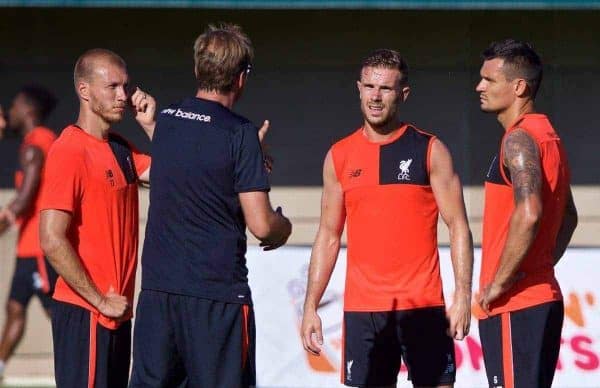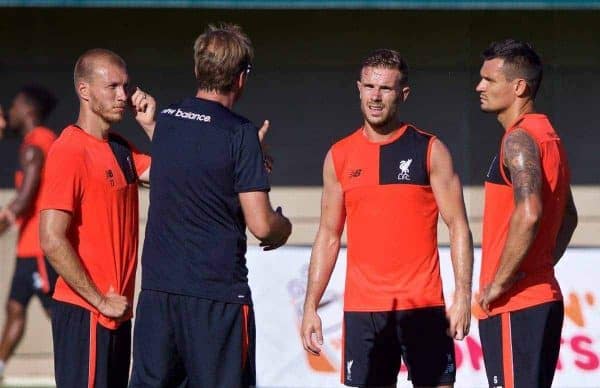 Last year, Klopp had had just eight months to figure out the identity of Liverpool. 19 players made their debuts during the 2015/16 campaign and he allowed almost every member of the first team squad to show him what they were capable of.
It meant that by the time the summer transfer window arrived, the German had a reasonable idea of which players he felt could make the cut at Liverpool and which couldn't.
The subsequent upheaval commenced but the boss still would have liked more time to work out the strengths and weaknesses of the squad he had left over.
Instead, he simply tried to address the most glaring liabilities, which were undoubtedly in defence and the lack of depth in midfield.
Matip, Klavan and Karius were all brought in to strengthen the back line, while Wijnaldum and Grujic's arrival went some way in addressing the thinness in midfield.
However, this season Klopp has had time to work with the squad, find out which system of play suits them best and he has been able to identify which players can excel in chosen positions and which haven't under his reign.
There has still been issues in defence – at both centre-back and left-back – while injuries to Daniel Sturridge, Sadio Mane and Philippe Coutinho threatened to disrupt a threatening front line.
Key areas such as left-back, centre-back and centre-forward appear to be top of the shopping list this summer and the addition of Champions League football is another change that could have a positive effect on Liverpool's pre-season campaign.
While Klopp himself was a key attraction in 2016/17, Liverpool still lacked the lure their closest league rivals did.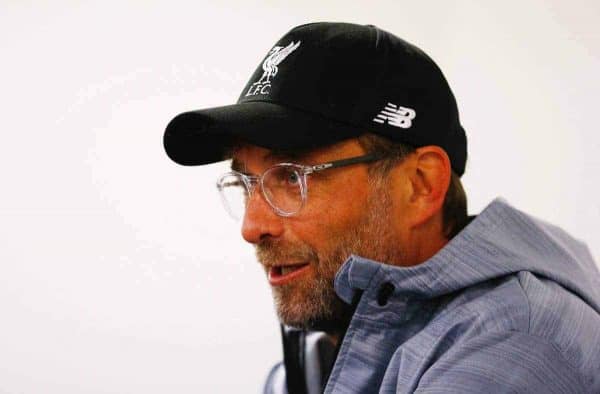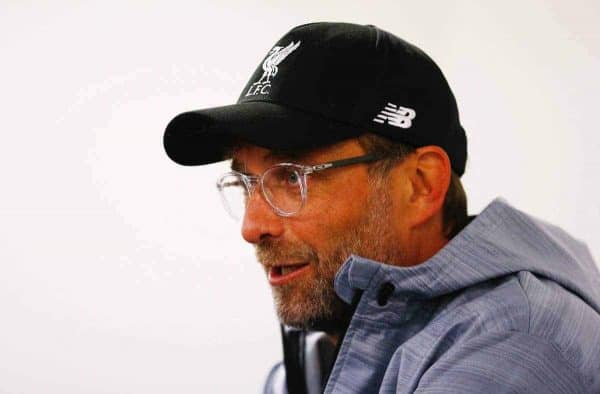 The Reds haven't competed with the spending or high wages of Manchester City, Manchester United, Chelsea and Tottenham in recent years and have missed out on big players as a result.
However, with Champions League football now an add-on too, Liverpool may stand a better chance of attracting some of the world's biggest stars and they can now look to spent big on the key areas which have been identified.
Availability
As well as a new direction in the transfer market, Klopp will be hoping to spend more time with his squad ahead of the 2017/18 season.
Last year, a number of key Liverpool players were late joining the pre-season party as they were on international duty – the majority competing in the European Championships.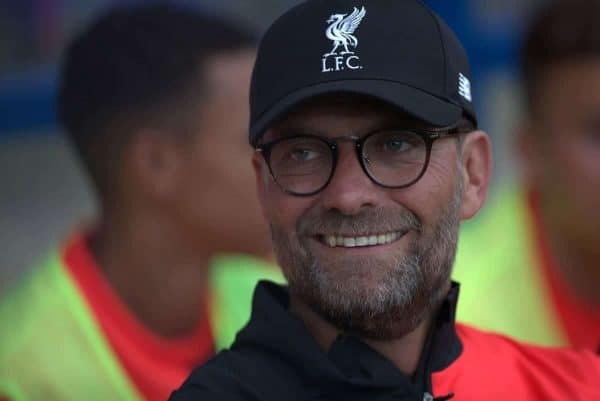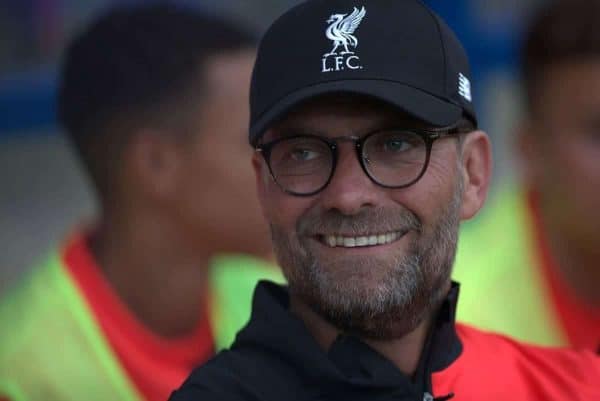 Only Juventus had as much representation in the tournament, as Liverpool saw a dozen players representing their country.
Five Englishmen, three Belgians, two Welshmen, a Slovakian and a German all took part. Among the English internationals, Nathaniel Clyne, James Milner, Jordan Henderson, Adam Lallana and Daniel Sturridge were all involved in the competition at some point.
Danny Ward and Simon Mignolet's involvement was limited as back-up keepers for their respective nations but Divock Origi did feature on occasion for Belgium.
Emre Can was the last to return to Liverpool after he played a key part in Joachim Low's World Champions' squad as Germany reached the final in France.
While it was certainly not a bad thing for Liverpool to boast so many internationals, it was detrimental to Klopp's pre-season preparations as a number of players returned with little to no rest and some with over-hanging injuries which were picked up on international duty.
The cost of this was clear to see on Can's performances in particular – the midfielder was slow, off the pace and indecisive during the opening months of the 2016-17 campaign.
With the majority of regulars unavailable for most of pre-season, Klopp used the opportunity to test a number of youngsters.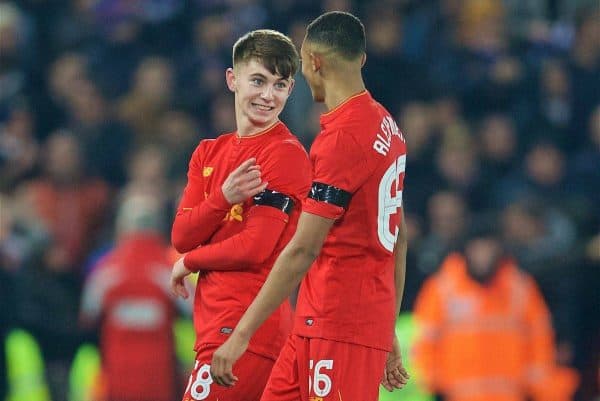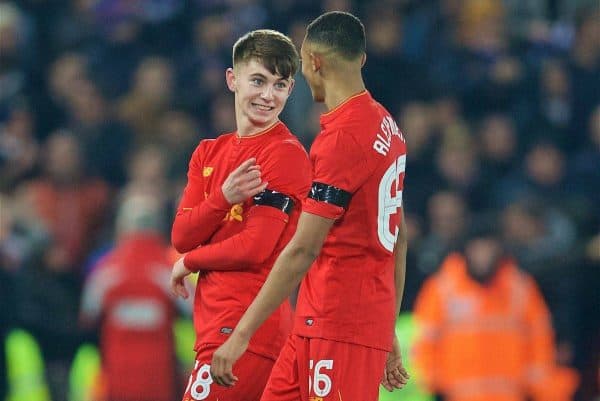 It certainly paved way for the likes of Trent Alexander-Arnold, Harry Wilson, Ben Woodburn and Ovie Ejaria this season but the opportunities are unlikely to come as easily this summer.
Ahead of the 2017/18 season, Klopp will be hoping to have the majority of his squad available to train throughout July and August – with just a few international meetings arranged in the summer.
Unfortunately, Can is again, for the third successive summer, away at a tournament with Germany in the Confederations Cup in Russia, but that aside there are only minor internationals next week to concern us.
That extra time back on Merseyside should give regular first team players a chance to rest and recuperate before Klopp looks to use the time to put in some valuable work ahead of the new season.
Last year all Liverpool's incoming business was done early, with the last signing being Wijnaldum in mid-July, and Klopp has spoken again of wanting business done in time for pre-season this summer.
Liverpool's main focus must now be on securing their transfer targets, competing in the market and using the summer to fine-tune the strengths in the side which showed much promise throughout the 2016/17 campaign.