Ex-Liverpool captain Graeme Souness has lauded current skipper Jordan Henderson, arguing that he may have been the Reds' most important player last season.
Henderson experienced yet another injury-plagued campaign at Anfield, with the 27-year-old not featuring from February onwards.
Prior to that, however, the England international had been in excellent form, thriving in a new deep-lying midfield role.
His energy and all-round influence allowed his more headline-making team-mates to flourish, and he really grew in his role as captain, too.
Souness is a big admirer of Henderson, and feels Liverpool missed him hugely when when he was on the treatment table.
"In the playing sense they've missed him greatly," Souness told LiverpoolFC.com.
"You're not always bossing the game—doesn't matter what team you are, you're not always in charge of the game—and he's really good at making [his opponent] go into areas and make passes they don't want to.
"As well as that, I think he's improved with his own technique—he can open the play up both short and long now, and he's a major influence.
"Arguably, he might have been the first on the teamsheet when he was firing on all cylinders."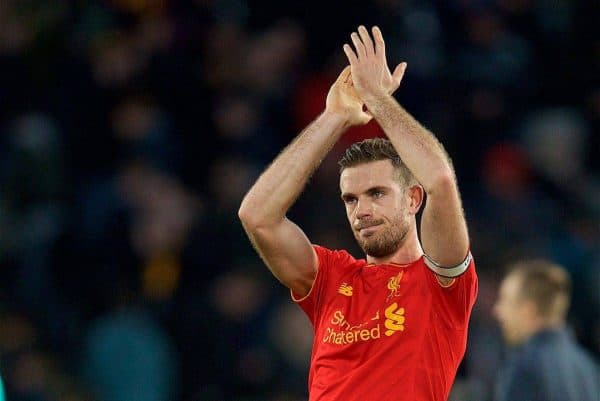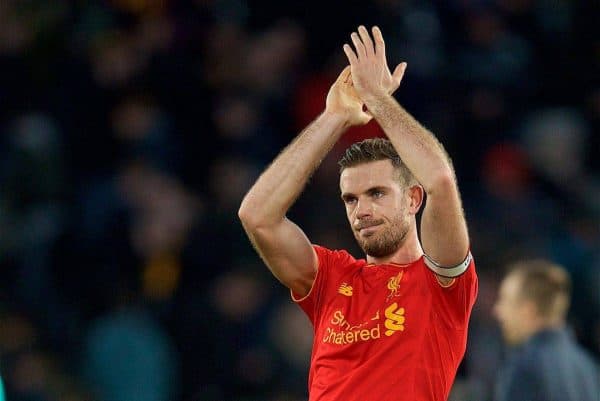 Souness, who is widely considered to be one of the Reds' top five players of all time, also spoken about Henderson's influence in his new-found No. 6 position.
He believes there is still work to do, in terms of the discipline that comes with occupying such a key role in the team.
"He's really athletic and when you're asking someone to sit there, they're not really using all their athleticism," he added.
"He's got to be more disciplined in that role, he's got to have a more defensive head on and just try to read the game.
"When you're charging forward, a lot of it is off the cuff, but when you're playing in that holding position you're trying to assess, if we lose the ball, where's the danger?"
Henderson remains a divisive figure on Merseyside, although he is continuing to win more admirers following such a poor start to his Liverpool career.
If Lucas Leiva leaves this summer, the former Sunderland youngster will become the Reds' longest-serving player, and he still has years ahead of him.
The only thing holding Henderson back are his constant injury issues, which are now becoming a cause for concern.