Liverpool's pursuit of RB Leipzig midfielder Naby Keita could see them pay £70 million to secure his signing, demanding a focal role at Anfield.
Keita is believed to be eager to leave the Bundesliga side this summer, having rejected a contract offer from the club at the end of a successful 2016/17 campaign.
Leipzig finished second in the Bundesliga, and earlier in June were ruled eligible to take part in next season's Champions League despite fears they would be unable to due to their connection to Red Bull Salzburg.
This strong stance has seen Leipzig demand a reported £70 million for the 22-year-old, which is £20 million more than Liverpool were previously said to be willing to pay.
If Jurgen Klopp did prompt a big-money move for the Guinean, however, Keita's arrival would provide the manager with a variety of tactical opportunities.
Naby Keita: An Elite Talent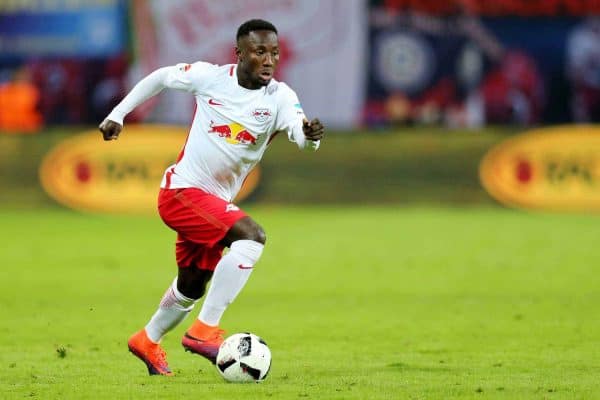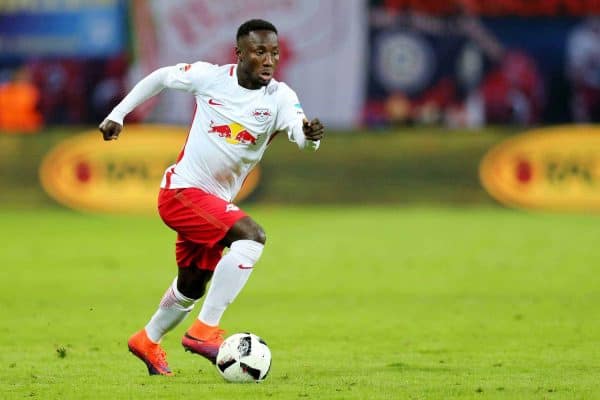 Since Liverpool's interest in Keita has emerged, the midfielder has been wrongly compared to Chelsea's N'Golo Kante on a number of occasions.
Most notably of late this has come from Reds alumni Jason McAteer and former Fulham manager Rene Meulensteen, with the former saying that "he's in the mould of N'Golo Kante and Claude Makelele."
The buck typically stops at the fact both are midfielders, both are short in stature and both are of African heritage, but there is another common denominator between the two.
Both Keita and Kante established themselves as top-level talents, worthy of a big-money move, over the space of one mesmeric campaign, with Leipzig and Leicester City providing their backdrop respectively.
Signed from Red Bull Salzburg last summer, Keita made an immediate impact at Leipzig, scoring the winner in a 1-0 victory over Borussia Dortmund on his debut appearance in the Bundesliga.
This set to tone for the campaign, with Keita proving himself a midfielder of the highest calibre over 32 games for the newly promoted side.
Keita scored eight and assisted eight over the course of the campaign, including impressive goals from both close range and outside the box, but it is in the youngster's all-round game that has made him such an invaluable talent.
An tirelessly industrious midfielder, Keita is relentless both on and off the ball: he presses, harries and snatches possession from the opposition, before gliding forward with consummate ease.
His ability to move with the ball at his feet is ethereal, and of midfielders regularly turning out in Europe's top five leagues last season, only Mousa Dembele (3.4) and Oscar Trejo (3.3) averaged more successful dribbles per 90 minutes (3.1).
Keita's skill and close control are comparable to Philippe Coutinho, while his fitness levels are on par with Georginio Wijnaldum, who was once described as having "the lungs of a horse."
He is a rare midfield talent, gifted in all areas of the game bar in the air, and he could suit myriad roles in Klopp's squad if he were to make the switch.
Keita's Role Under Klopp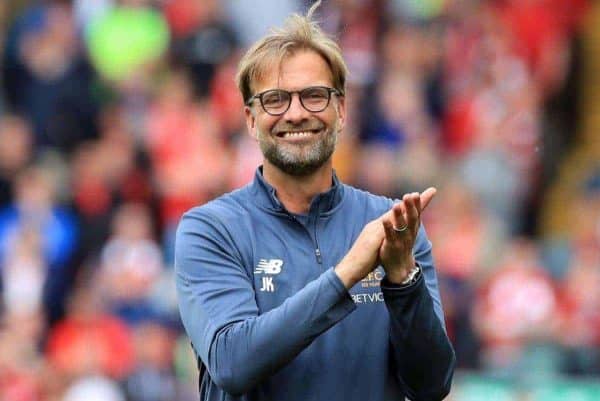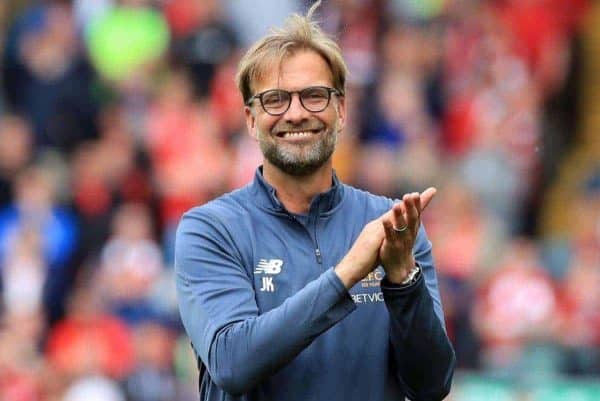 Klopp already has considerable quality at his disposal in his midfield, with Coutinho set to drop back and join Wijnaldum, Jordan Henderson, Emre Can, Adam Lallana, Marko Grujic and Ovie Ejaria.
This could make the pursuit of another leading central midfielder confusing, but with Liverpool returning to the European stage in 2017/18, Klopp is clearly eyeing further reinforcement.
A manager who favours tactical flexibility, Klopp is building a group of midfielders capable of performing a variety of roles and in a variety of systems, and Keita is no different.
Typically at Leipzig, Keita would take up one of the deeper roles in Ralph Hasenhuttl's augmented 4-2-2-2 formation, most regularly alongside German defensive midfielder Diego Demme, given the license to surge forward.
If that is to be the case at Liverpool, it is easy to see where Keita would fit into Klopp's current 4-3-3: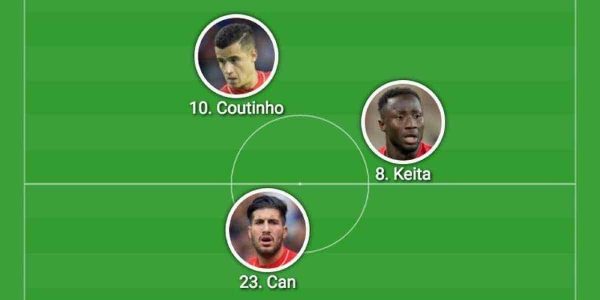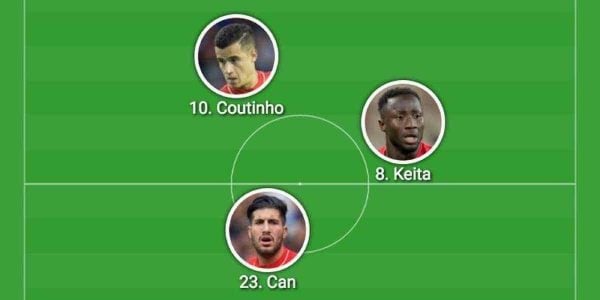 Taking the all-round role currently occupied by either Wijnaldum or Can could see Keita replicate his duties at Leipzig, supporting both defence and attack in equal measure.
Alternatively, given his influence in the final third, Keita could be deployed in Lallana's No. 8 role: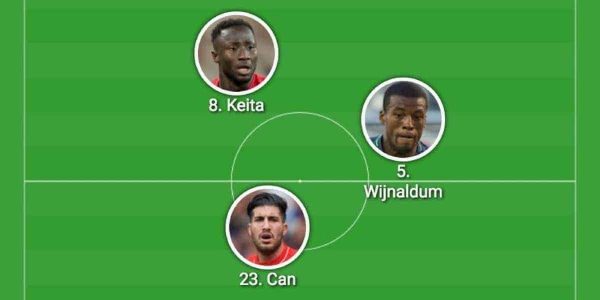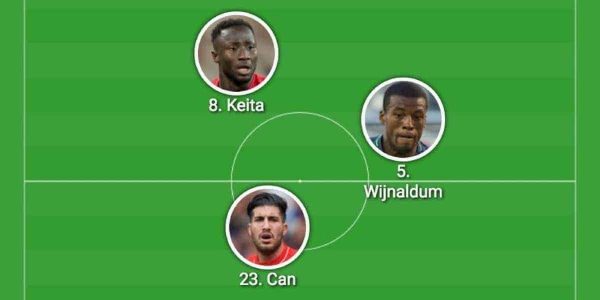 Or finally, with Klopp employing a less defensive system to Hasenthuttl, he could come in to take up the No. 6 position, which may be wise given Henderson's injury issues: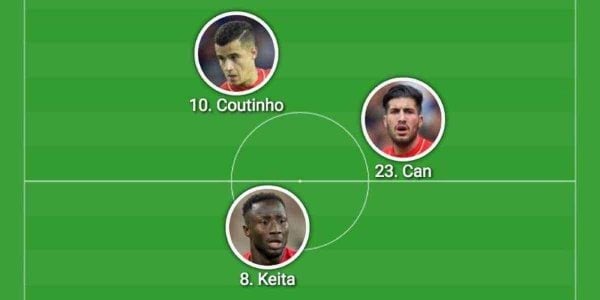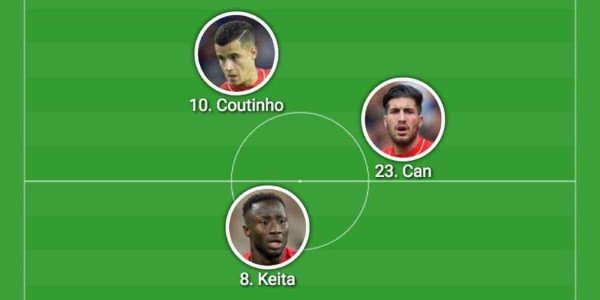 Klopp expects his midfield unit to be fluid, rotating roles throughout, and the versatile Keita suits this perfectly, allowing the German to tailor his setup to suit the demands of any game.
Furthermore, given his experience in a two-man midfield, it could be that his arrival could prompt another change in system—perhaps to the 4-2-3-1 that proved so effective in 2015/16.
Why Keita is Worth £70 Million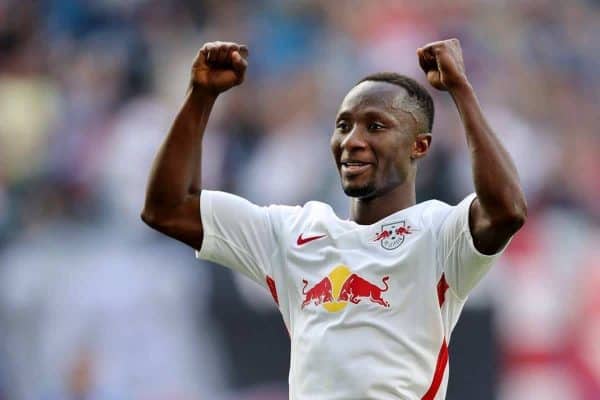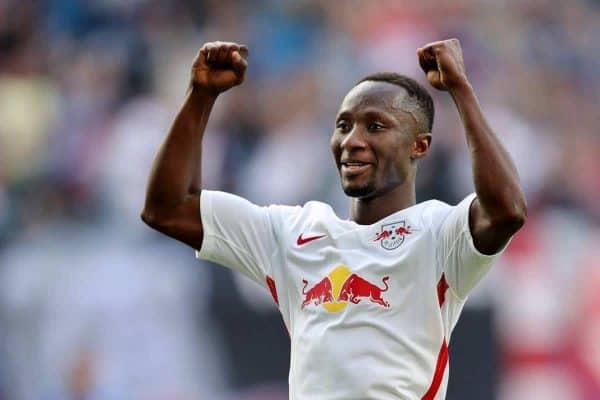 Looking over the summer transfer window in mid-June, Steven Gerrard stressed that Klopp only needed to add "a few big names to complete the jigsaw."
"Hopefully we can get the two or three big pieces of the jigsaw that are missing," he said, "I'm really confident Liverpool can keep moving forward and there will be success just round the corner."
The notion of 'completing the jigsaw' is certainly pertinent when it comes to Keita, whose versatility and top-level would allow Klopp to conclude his midfield makeover.
That Keita is valued at £70 million should be considered a marker of his importance, rather than a roadblock in negotiations, as there are few—if any—midfielders comparable to Leipzig's No. 8.
Along with Southampton centre-back Virgil van Dijk, Klopp has highlighted the two players capable of taking Liverpool up a level as they prepare for their return to the Champions League.
And with TV money, summer sales and Anfield's new Main Stand providing the funds to acquire these players, the Reds should go all out to sign them.
At 22, Keita is still at the fledgling stage of his career, and while it may be a major outlay, the quality and potential he would bring to Klopp's midfield ranks is clearly worth £70 million.