Liverpool Football Club celebrated its 125th birthday this week, allowing us to remember some of the truly pivotal moments in the club's history.
Call it bias, but there isn't an English club with more history and tradition than Liverpool.
There have been iconic moments both on and off the pitch over the last 125 years, and the video above brilliantly highlights a chronological look at them, in quickfire fashion.
It starts with a more than deserving mention of John Houlding, who founded the Reds back in 1892, and made everything that we have witnessed over the years possible.
Liverpool did, of course, wear blue and white kit up until 1896, which will forever seem difficult to get your head around.
Back-to-back titles in 1921/22 and 1922/23 were the highlight of the pre-World War II Reds, before the Billy Liddell-inspired side of the late 1940s emerged.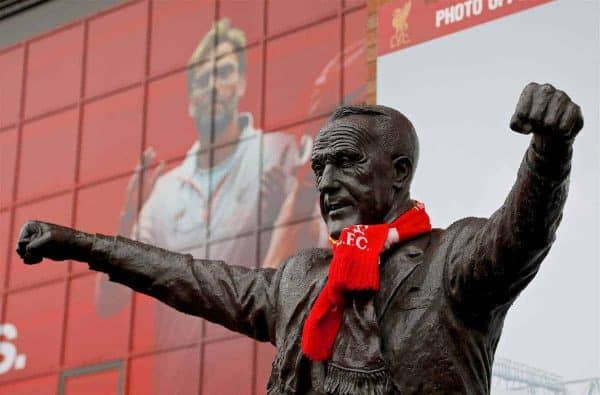 Bill Shankly changed Liverpool as an entire club when he arrived in 1959, with star men such as Roger Hunt and Ian St John spearheading their charge to a maiden First Division title.
Shankly's unforgettable 15-year reign was succeeded in equally magical fashion by Bob Paisley, who led Liverpool to three European Cups, in 1977, 1978 and 1981, when "men with perms ruled the roost".
"You'll Never Walk Alone" also gets a mention – an anthem known the world over for its association with Liverpool – as do the tragic events that unfolded at Heysel and Hillsborough.
Finishing up in the 21st century, having touched upon the emergence of local lads such as Steven Gerrard, we get to remember Gerard Houllier's success, the 'Miracle of Istanbul' and legendary foreigners like Luis Suarez and Fernando Torres.
The video ends with the line, "this is the story of pride, of hope, of passion, of solidarity, of past, of present and of future. This is 125 years of history, this is Liverpool Football Club, this is our story."
Here's to the next 125 years!