Xabi Alonso lists failing to win the Premier League title at Liverpool as one of the few regrets in his glittering playing career.
Alonso became of the Reds' most popular players of the Premier League era during a five-year spell at Anfield, between 2004 and 2009.
His creativity, winning mentality and likeable personality saw him idolised by many, and he was famously part of "the best midfield in the world", alongside Javier Mascherano and Steven Gerrard.
Alonso won the Champions League in his first season at Liverpool, scoring in the unforgettable 2005 final against AC Milan, but a league trophy forever evaded him in England.
The 35-year-old, who has just hung up his boots after a staggering, success-laden career, says it remains one of his only regrets in the game.
"I have a few regrets," Alonso told FourFourTwo, in the video above.
"Not to win La Liga with [Real] Sociedad, because we were so close, not to win the Premier League with Liverpool, because we were so close, and not to win the Champions League with Bayern (Munich)."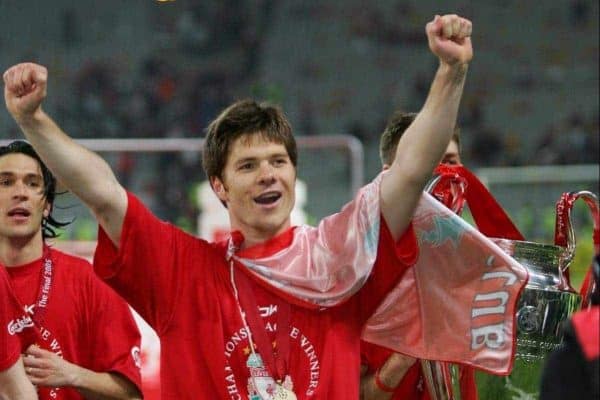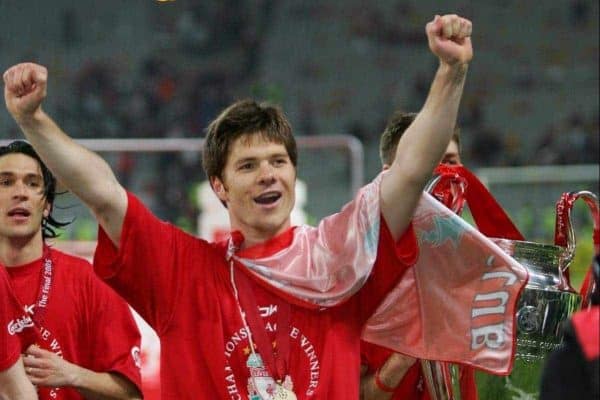 In what was a quick fire question and answer session, Alonso also touched upon other key moments in his career, including when he first felt like he has made the grade, his happiest moment and what football means to him.
"I knew I'd made it as a player when I made my debut for Real Sociedad, back in 1999," he added.
"I was just 18, and to make my debut for my hometown tea., it was like I had achieved everything I could. I never expected to reach that far, so it was like the job was done.
"I was happiest when we won the World Cup (with Spain in 2010). There is nothing higher and more important than the World Cup, so to have that trophy in my hands was a dream come true.
"If I could change one thing about the game it would be the violence and the other big problems. To avoid violence and racism would be very important for football.
"For me football is, and has been, my life. I have lived it so intensely and so closely that I have loved it, and I think that will continue for my whole life."
Let's face it, it's impossible not to love Xabi!