With Barcelona approaching Liverpool in a bid to sign Philippe Coutinho on Thursday, Adam Lallana has backed his team-mate to remain at Anfield.
The Reds rejected the Spanish side's £72 million offer for the Brazilian, with Jurgen Klopp stressing that Liverpool "are not a selling club."
Given the pulling power of Barcelona, particularly to South American players, there remains a measure of concern over Coutinho's stance in the long term.
But speaking at a press conference in Hong Kong on Friday, Lallana said Coutinho should "stay and achieve huge things at Liverpool."
"There's no surprise there's teams interested in him. There are probably teams interested in a host of other players in our squad," he told reporters.
"But I feel like we're going to achieve big things here, and I'm sure Phil is going to be a big part of that.
"He's in that elite bracket, but there's no reason why he can't stay in the bracket and achieve huge things here at Liverpool Football Club.
"We're a massive club, we're in the Champions League—OK, we need to qualify.
"But if we're going to want to win competitions like that, and win the Premier League, then we need to hold on to our players like Philippe."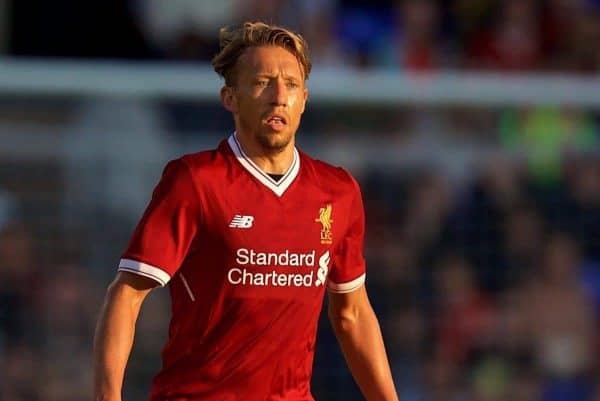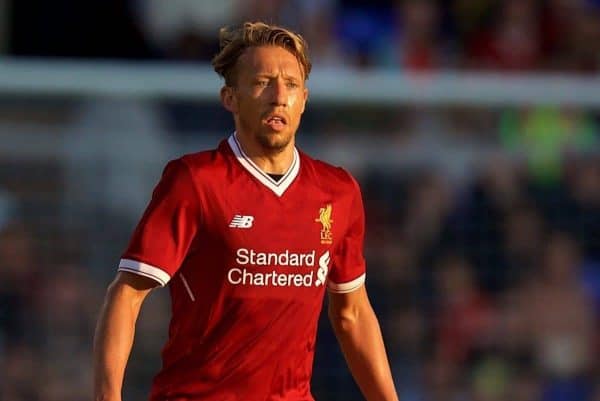 One player who has left Liverpool this summer is Lucas Leiva, with the long-serving Brazilian departing for Lazio after 10 years on Merseyside.
On Lucas' exit, the Reds attested to his positive influence in the dressing room, and Lallana feels that Klopp's experienced players will now need to take up this responsibility.
"First of all, Lucas was brilliant with not just me but he had a very big role amongst the group. We're all going to have to chip in to fill his void really," he said.
"I feel an experienced member, especially in this young group, and everyone knows nowadays you can't win things just with kids, you need experience.
"If I can bring a bit of experience to the squad, and help the younger players, I'll be more than happy to do that."
Lallana will be fighting for a starting role in Klopp's midfield this season, particularly with Coutinho shifting back into a deeper position in the middle of the park.
But the 29-year-old is clearly confident he can retain his place and help spur the Reds on in 2017/18.