Gini Wijnaldum has admitted how little he enjoys pre-season training, but says he is looking forward to helping take the Reds forward in 2017/18.
The Liverpool squad returned to training last Wednesday, with a selection of squad members put through their paces with some gruelling fitness work.
With Jurgen Klopp keen on making his group of players the fittest in the Premier League, the intensity in training is high during the summer, with a behind-the-scenes video giving a good idea of what goes on.
Wijnaldum admits he is not fond of pre-season, but knows it is vital in terms of the team's progress, following a summer that involved both rest and running for him.
"I'm happy to be back but I hate pre-season because it's a lot of running!" Wijnaldum told Liverpoolfc.com.
"It's really hard and you don't enjoy it every time because you want to play with the ball but you have pre-season to get fit and that's what you have to do.
"For me, it was really important to rest [over the summer] because I played a lot of games last season and I had a few issues with my body.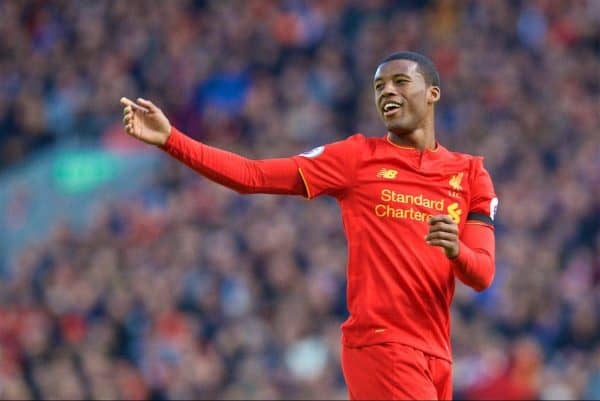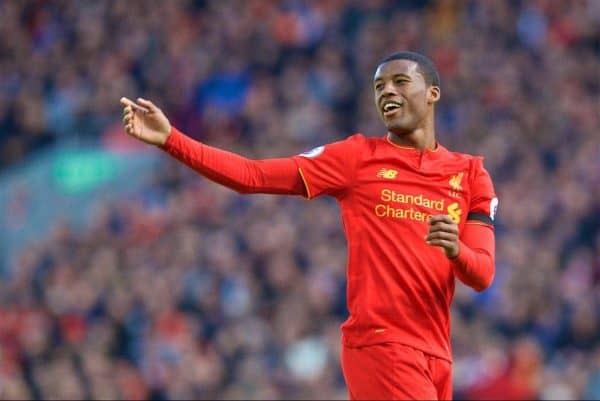 "What I did at first was relaxing and rest but at the end of my vacation I did some running and the programme they gave me."
Wijnaldum enjoyed an impressive first year in a Liverpool shirt, becoming one of the most popular players among supporters and producing a string of consistent performances.
The 26-year-old says he wants to keep developing as a player, and expressed his excitement at playing Champions League football next season.
"I had a good debut season but, of course, I want to do better," he added.
"It's good if we do better as a team, because if we do it's easier for a player to develop. That must be the first priority, to develop as a team, and individuals will develop also.
"Last season, I scored six [goals], and they were six important goals, so that was also good.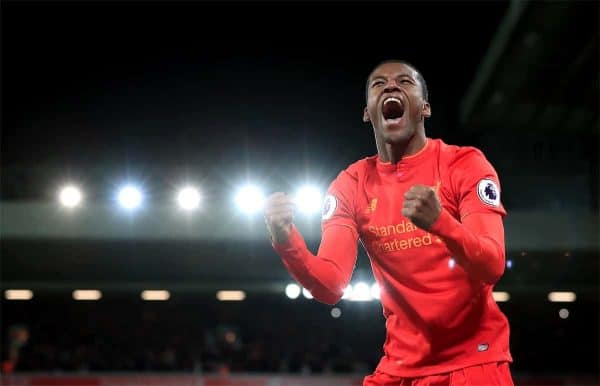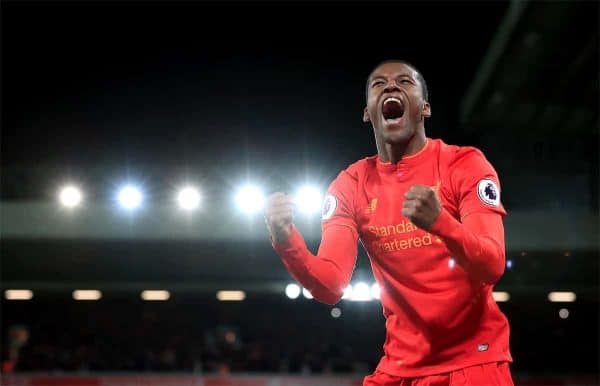 "If I can help the team with my goals, if it's two, three, four or six like last season, I will be happy.
"But the most important thing is that we win games and if I can help the team by scoring goals, it'll make me happy. We will see.
"You look forward to playing in the highest competition – I think, in the world – and you can see where you stand as a team, how good you are.
"I'm really excited. It's the highest competition, so you want to see how far you are in your development and how good you are as a team because you play against the best and the biggest teams in Europe."
With so much talk of new signings, Philippe Coutinho dropping into midfield and Jordan Henderson's ongoing injury problems, Wijnaldum has almost been forgotten about.
The Dutchman was a key player at times last season, scoring crucial goals against Man City, Arsenal, Burnley and, most importantly, Middlesbrough on the final day, and his all-round influence helped the Reds finish fourth.
Liverpool's continued pursuit of RB Leipzig star Naby Keita does suggest Wijnaldum will have to battle to be a regular next season, but he is an ideal man to have in the squad.
His versatility can prove key, and his impeccable attitude and team ethic make him someone integral to the Klopp revolution.