Following Mohamed Salah's goalscoring debut in Liverpool's 1-1 draw with Wigan Athletic, James Milner praised the winger's quick transition.
Salah has clearly settled in well on Merseyside, despite only joining pre-season training last Saturday and spending two days away in Paris to obtain a work permit.
Most impressively at the DW Stadium was his understanding with fellow attackers Philippe Coutinho and Roberto Firmino, as well as interchanges with Trent Alexander-Arnold and Ben Woodburn.
Milner, watching on from the substitutes' bench for the first half, was impressed with Salah's contribution, and how he slotted alongside Liverpool's "top players."
"[He was] very good. He's a top player, he's shown that in the little time that he's been here and I've seen it playing up close also," he told LFCTV.
"He's a great addition to the squad and it was nice for him to get off the mark as well.
"They are all top players and it's easier when you are as good as they are.
"They are all lively with great imagination, movements and great touches and they can all see a pass and are all unselfish as well.
"So you need that and that's a big part of our game obviously unselfish team play, with and without the ball, and those three players can do that."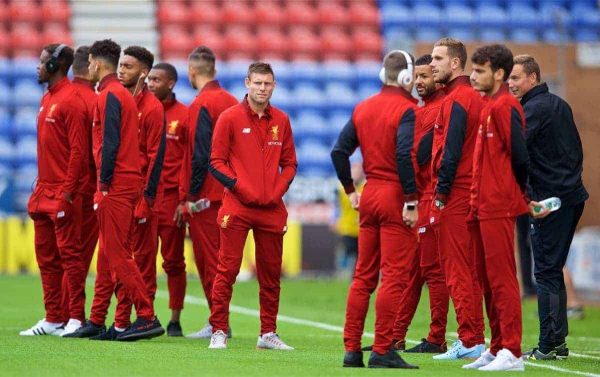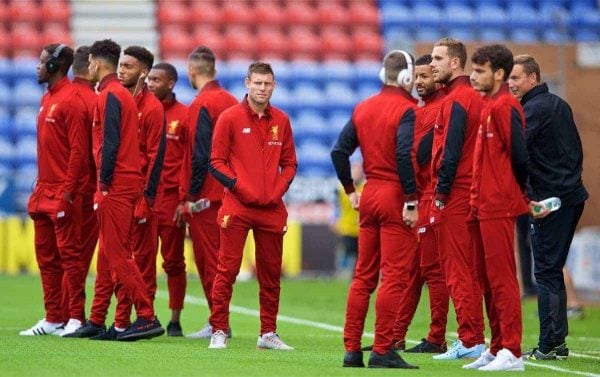 Milner has now accrued 90 minutes over the Reds' two pre-season friendlies so far, as Jurgen Klopp looks to provide his squad with a solid base for 2017/18.
While Friday night's result was a disappointment given Liverpool were facing up against League One opposition, Milner stressed that pre-season is designed to improve fitness and adjustment.
"It's another 45 minutes in the legs and another match situation," he continued.
"Getting used to the movements, patterns and reactions and all those things which are obviously different to training and you can only get in a game.
"That's a positive. The pitch was tricky but it's the same for both teams.
"It wasn't ideal for passing the ball around but we dealt with it and ultimately it's pre-season and the result doesn't matter too much.
"It's always nice to win but it was a good workout for us."
The 31-year-old could face competition for his starting role this summer, with Liverpool closing in on the £8 million signing of Hull City left-back Andrew Robertson.
While the Scotland international is not expected to join before the Reds' trip to Hong Kong for the Premier League Asia Trophy, his imminent arrival will serve as a jolt for the Reds' No. 7.